In order to receive the best mobile apps and web systems, one should select a reputable and in all means qualitative mobile developers, which can supply its clients not with mediocre solutions, but with interesting innovative ideas and programs. Therefore, we are very proud to broach that the Magora is a development company you can always trust.
1
Since 2010, we have developed software, web and diverse mobile applications for our customers from different countries and regions. In just six years, we have evolved from a team of enterprising and ambitious developers to a big modern multiple-award company, which employs more than 100 people.
2
Magora rightfully ranks high among the leading app development companies because of our time-tested team of extra-class experts who are capable to propose our clients smart and friendly ways to achieve great success in the field of modern apps development, mobile marketing or web systems.
3
We always make every effort, attempting to satisfy all your requests. We are not interested in provisory solutions or mediocre products. Our aim is to create different first-rate apps, which brilliantly find important use in various spheres.We are constantly improving our skills.
Our App Development Company Strategy
Our strategy of modern apps development is a unique combination of a worthwhile professional experience and exceptionally the most effective modern trends in the world of IT technologies. We create new software tools and highly effective approaches that permit us to develop and manage powerful and flexible business strategies.
Finally, we certainly have reasons to be proud of our achievements. In truth, our reputation speaks for itself. Nowadays, we have several offices in Moscow, St. Petersburg, Novosibirsk and a representative office in London. We do not just write code and develop the design, but we also create tools to increase profits, optimise business processes and achieve the results that you seek. We love creating new splendid ideas and turning them into perfect apps, therefore, we always ready to supply our customers with valuable strategic advice, proffer them effectual instruments and create excellent products.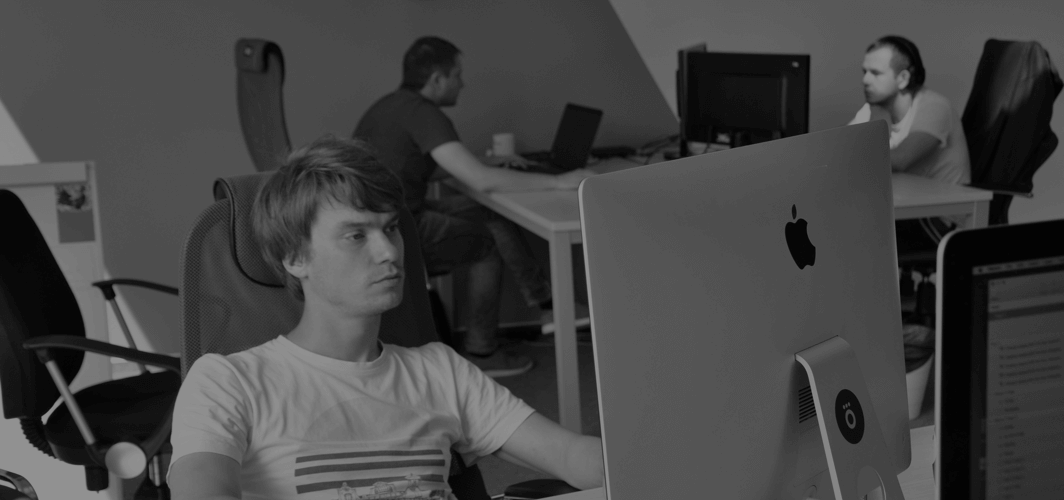 Our Achievements:
322 App Development Projects
413 Mobile Applications
75 Enterprise Software Solutions
A Multiplicity of Diverse Services Provided by Magora
Of course, trying to prove our reputation as a brilliant modern app development company, we never limit ourselves in our aspirations to propose exceptionally the best products. Thereby, we are very proud to proffer you a wide spectrum of qualitative services in various areas in which we have already achieved great success.
Our team is one of the main leading software development organisations in the field of modern apps development. Needless to say that we are targeted at your complete satisfaction, thus we organise our work process trying to understand all your demands and present you an adequate and in all means effective solutions. Surely, our developers can boast of various notable achievements in the following areas:
Extra-classy apps for game development.
Apps for home automation.
Social networking apps for those who have a desire to considerably increase the efficiency of their communication.
Modern apps for publishers, which considerably save time and resources required to create decent products in the modern publishing industry.
Navigation app development services.
Modern mobile apps for travellers, which allow them to choose the best routes for their journeys.
Mobile apps for busy urbanites who wish to know more about their native cities.
Multi-purposed apps for office workers who want to rationalise their cash expenditure and increase their productivity.
Diverse cooking apps and mobile food apps, which will never leave you hungry.
Moreover, in order to completely satisfy all your requirements and successfully accomplish all initial goals, we have created an effective strategy of planning, which permits us to eschew the lion's share of complications at all stages of work. Our experts work with our customers, trying to understand all their requests and formulate the most appropriate methods of solving their problems. We achieve this result in two steps. First and foremost, we determine what specific features are necessary for the product, how they will be operating together, and what are the most effective ways to guarantee the best quality of the results. Secondly, we create a specific set of Specifications Documents, which regulate all stages of the development process to the mutual benefit of all the participants of the agreement. Hereby, we create a reliable foundation for all our actions, gaining confidence that even the slightest aspects of the survey and design processes were not ignored. In addition, these documents permit us to propose our clients the most accurate and reasonable prices.
Clients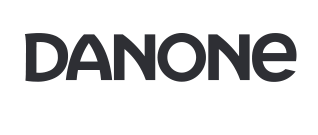 Our experienced specialists create the wireframe part of the future software tools. We select the most suitable hierarchy and interaction schema, which allow us to save time and resources, and achieve a better understanding of all details of the product.
Of course, even the most effective modern mobile apps are virtually useless without a user-friendly and handy design. Surely, our specialists understand perfectly that the way it looks or even 'feels' is not less significant than the way it works. According to the modern trends in this sphere, a great design is one of the essential elements of the product's success on the market because no one considers a program satisfactory if its work causes problems for the user. Thereby, our experts combine the latter-day and simultaneously effective achievements in coding and the most impressive design trends, attempting to develop great apps for your utter satisfaction.
Marketing projects and innovative application development
Magora provides excellent development and design services in various areas, guaranteeing our clients exceptionally the most satisfying concepts and effective solutions. Based on our considerable professional experience, we provide our development services in the following areas:
Our team has been developing useful mobile software tools for over six years and each single day of those years, we improved our skills. Now, we are proud to state that we can propose you a wide spectrum of completely integrated solutions including different types of mobile Internet sites, mobile coupons, latest achievements in the field of augmented reality and location-based services. Furthermore, we have the expertise to utilise SMS and MMS, Bluetooth, QR Codes, GPRS and latter-day technologies like NFC in the development of mobile apps.
Surely, we have a great experience in working with virtually all modern mobile operating systems, including IOS, HTML 5, ANDROID, WINDOWS and BLACKBERRY. Therefore, we can assure you that the quality of all our IT products remains high, regardless of the complicacy of your request. Our experts permanently increase their developing skills, thus we are always glad to accomplish even the most sophisticated project, confirming our high reputation.
Surely, the satisfyingly fortunate launch of any IT product always depends on the quality and effectiveness of a marketing campaign. One can easily name dozens of effective and useful apps, which have not become popular just because of the failed marketing campaigns. A correct marketing strategy is a key to success in the market, which separates successful projects from those that will be unremembered in several weeks after their launch. Doubtlessly, it is obvious that even the best app needs a little assistance to get started, but some developers neglect this option and, as a result, receive quite undesirable results. In order to provide 100% reliable guarantees about the success of your application, we have designed many effective and, in all means, satisfying strategies in almost all the areas of apps advertising, including Mobile Advertising, SMS control, Operator Relations, advanced Social Media Placement, App Reviews and modern Marketing Analytics. Our reputable app development company conducts a full media campaign to present the launch of your application and provide its reviews in all notable sectors of the market. Our specialists can create press releases, presentations of your app and even introduce it to the potential clients, using social networks, online banner ads and other highly effective methods of advertising. We can also supply media with your demo video in order to maximise your chances to receive the lion's share of approving reviews. Moreover, we also provide a great range of modern search optimisation techniques, which will bring your app to the first lines in search queries.
The latter-day achievements in the area of the innovated SEO permit our clients to manage their websites, using only a minor set of links. Therefore, they receive an opportunity to save their resources and develop more effective and beneficial management strategies. Experts from our app development company are ready to create and optimise a single administrative interface for all our customers, regardless of the complexity of the task, selecting layout and diverse workflow tools to manage and re-organise the correct content. Doubtlessly, it is a long-awaited opportunity for all our customers to maximise their benefits and minimise all administrative problems or errors. A perfectly organised and updated responsive design of your website permits you to permanently stay ahead of all contemporary trends. Our experts have accomplished hundreds of diverse responsive web design projects. Thereby, if you are seeking a key to success for your web site then Magora is a place exactly for you.
Interface Design
Obviously, all our designers have a considerably great experience in the advanced UX design and adjacent areas. Thereby, we are always able to not only analyse and improve the so-called 'usability flow' of your product but also to provide the correct application of your initial concepts.
This signifies that you will be able to receive your brand splendidly implemented throughout your mobile application, from the logotype to the individual menu buttons. We always cooperate closely with our customers, allowing them to monitor and even control all phases of a full wireframing process, from the initial design to a detailed and complete wireframe of the desired solution.
Our specialists have created great apps for many modern and classic brands with completely different styles and content. Thereby, we can assure you that for our team, there exists no such thing as a virtually unsolvable problem. Moreover, we guarantee that all your requirements will be taken into account and all nuances of the app will be accomplished at the highest achievable level of quality. We do not produce ordinary products, but qualitative and remarkably designed apps, created with aspiration and genuine passion.