In Need of a High-Quality, Professional Web Development Agency in London? the Developers at Magora Have You Covered!
Magora is a premier team of software developers right in the heart of the British capital. Our mission is to offer our web design and development services to companies seeking to grow their businesses online in an increasingly digitised world.
Every industry has seen an explosion in e-commerce and digital marketing, and Magora, as a leading web development agency, shows businesses paths to promote and sell their goods and services in innovative ways. There is a world of endless opportunities for the attraction of the loyal customers and increase the sales and brand recognition.
Why Magora?
Just what is it that makes Magora so unique, and why should a company choose us over all the other web design and development agencies in the world? One of the most common reasons we hear from our clients about why they come back to work with us time and time again is our personalised approach and the value we place on each project. As an IT service company, we pride ourselves on our professionalism, productivity and reliability, and we are passionate about what we do. Specialising in software development in London, with its many large businesses and international ties, we deal with projects ranging greatly in their scope, audience and goals, but they all share one thing in common: our guarantee of top-quality services.
In A Few Words
If you are ready to experience it all for yourself and work with Magora to improve your web presence, you can get in touch with us. Our staff is happy to field inquiries and answer any questions you may have. Don't delay, get your project started!
Each project is a chance and a challenge to push new frontiers in our field, and we rise to each one with new ideas and novel approaches. Our team has come to understand that creative minds stand out from the crowd and really set a business apart. This creativity generates new concepts from us, as well as improves our understanding and flexibility when we encounter new ideas from our clients. We take all the input we can to build websites and web apps that surpass all expectations.
Being the best in our field in both development and professionalism are core values at Magora. Our reputation is something we take great pride in, because we have worked very hard over the years to establish ourselves as consistent high performers. All our software solutions (website, mobile and web apps) are tailored.
We are open and ready to transform your ideas into viable, profitable realities. Our development team can be found location in the center of London, too, and our doors are always open for a chat online or in person, whichever best suits you!
Magora Provides Business Support
The world is constantly changing in the face of new technology and user behaviour, creating uncertainty and new frontiers to be explored for commerce. Magora has guided many other companies to great successes in this atmosphere and is ready to guide you to excel over your competition the same way. Get in touch with us for a consultation and get the ball rolling on your own IT project today.
If you are in need of a team that can offer you the highest quality service and is just a stone's throw away, look no further than for a web design agency Magora, London. We will work out an intelligent strategy that fits exactly to the shape of your company, and visualise and implement the design, which addresses your target group needs. We are here to help you realise the brilliant web design for your project and push your app to be the greatest returns on investment.
Clients

How a Development Company Impacts Business
In the 21st century, websites are the first impressions many people will have of a business, which goes to show just how important it is to maintain and perfect your web presence. Customers and employees are affected by the way your present yourself and the services you provide online.
Websites are a necessity now, but that is something that companies can and should use to their advantage. These are high-powered instruments that offer a wealth of features to strengthen your company, whether through communication with customers, promoting products and services, announcing important information about your company, or any of the multitude of applications the web gives professionals.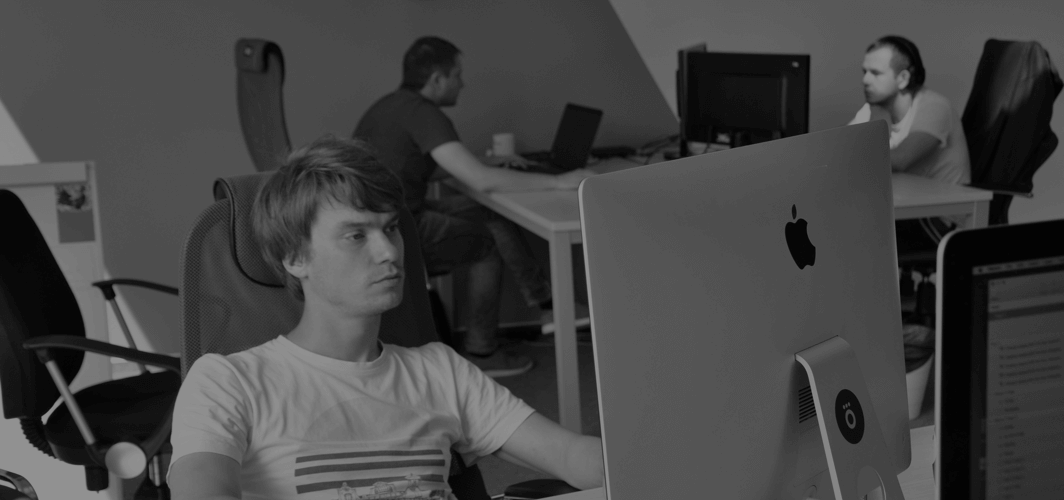 At Magora, when we develop a strategy, we first look at the customer, because the path to success always lies in understanding their motivations and behaviour. By beginning the process with the customer in mind, our solution will be crafted to provide your client base with something new and exciting that supports your existing business with the latest technological developments in efficiency and customer care and, as a result, increases your following.
We can develop a website that is going to help your business to succeed. Our experts are just as equipped to build a new site from scratch as they are to overhaul an existing structure. Whatever your needs may be, Magora is ready to rise to the challenge.
Contact Our London Web Agency
Time is precious, and we appreciate that, especially in our industry, where new tech and innovations are making yesterday's breakthroughs old news.
Your time is valuable, and we want to help you economise on it, so get in touch with the Magora team today, and let us build you a solution to help your business and allow you to spend your time where it should be spent: watching your company grow. Our staff is available by email or telephone and is ready to answer all the questions you may have about your web development project.