Our Developer Skills and Services
We have senior PHP developers with professional knowledge of HTML5, CSS3 and PHP programming and a team of experts in various supplemental areas, such as object-oriented programming in MySQL, AJAX, JS, JQuery, etc., making us the leading web design team around.
Our custom development services include:
Website programming in PHP;
Database app programming;
Custom-structure architecture;
Bespoke CMS solutions;
CRM software development;
Development of e-commerce websites;
Mobile apps and integrated web and mobile systems.
Enterprise Web Apps
Hire the leading PHP developers from the Magora UK to create functional and user-friendly software for your business with amazing design and advanced functionality which works according to your expectations,rather than something you have to continually adjust to adhere to company guidelines.
PHP – the Technology to Create Amazing Products
With the growth of mobile usage and high-speed internet connections, web apps are becoming increasingly important. Companies of all sizes need a single network platform to sustain growth and we're here to help you achieve your goals in this context.
CakePHP Customisation
To speed up your website programming, Magora use modern frameworks such as CakePHP. This is an open source framework that helps to implement different customisation features into your website with less effort than when using the PHP programming language. Our company provides CakePHP сustomiation for various app-based needs.

We can save you money by converting your existing app into an updated and fully loaded version. While offering a customised solution for CakePHP, our developers make sure we're aware of your particular set of requirements and add and edit accordingly – to update the relevant and ingenious custom elements in the best way possible.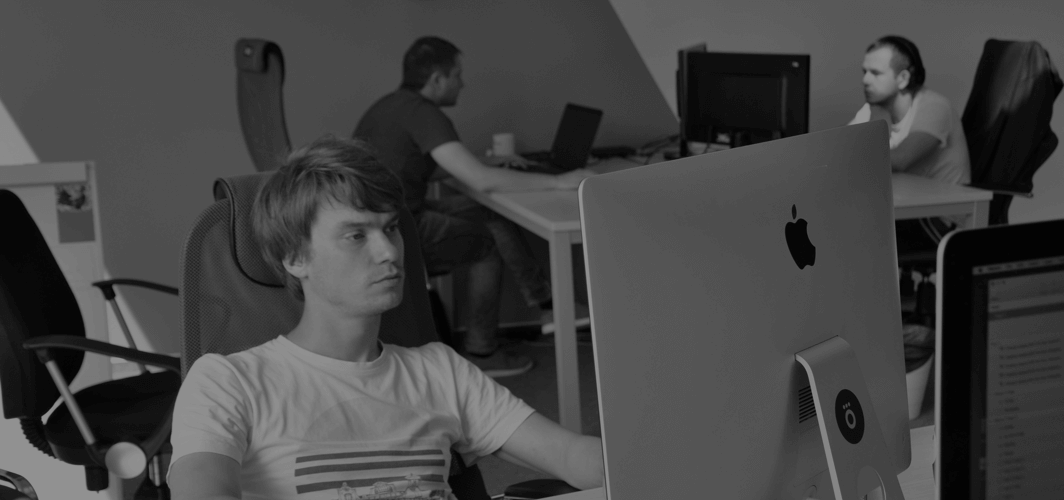 PHP Web Apps Design
As demand for web applications continues to grow, some programming tools are needed to help backend and frontend developers build great web applications. PHP is the first and most important tool used by today's programmers. It has tremendous features that can produce attractive effects. This makes it the preferred choice for web app developers around the world. It is also available online, for free. This has led to a high rate of usage and an increase in the popularity of PHP app programming among expert developers. It is very useful for creating responsive web programs that provide a great app-use experience. If you want your business to see great results, hire our expert developers. They can help you improve your whole approach.
Web App Development – Key Benefits
PHP provides a variety of frameworks for development. These include high-level support for rapid coding, which is a prerequisite for building web apps.
This technology has a large number of users. This vast community is supporting the advancement of this technology throughout the world.
Many of the open source capabilities associated with CMS can be easily executed via LAMP.
There are several features that users can explore to create special applications.
PHP programming and its use and implementation are not very complicated. The simple nature of the framework is one of the main reasons behind its growing popularity.
These features are constantly updated to create better solutions.
It is compatible with different platforms and can run easily on different types of web servers.
Shopping Cart Development with PHP Experts
Online shopping carts have proven to be a boon to small businesses and can compete effectively without being overshadowed by big business.
PHP technology has gone through a continuous development and new trends have emerged on the market.
Over time, it has become both simpler and more advantageous in terms of the investment of time and money to employ this particular programming language to meet your needs.
Here are some of the reasons why PHP can be considered the best choice for shopping cart development.
A Full PHP Solution Package
The advantage of the PHP shopping cart service is that it provides the entire package from design to development and maintenance. It also helps in the creation of high-performance apps related to the building of the online store.
Exquisite Features
The popularity of PHP is largely down to its flexibility – it works efficiently on a variety of operating systems without the expected hassle. It also supports more popular databases, which have many other useful features and extensions.
Shopping Cart Features to Consider
Many aspects of conversion, such as the left shopping cart reminder, sales promo email notifications, actual targeted offers, item lists by category, automatic calculations etc. are carefully managed by PHP.
Integration of Payment and Transportation System
The payment system is an important aspect of the shopping cart and PHP seems to be one of the safest integration options – after all, a secure e-commerce experience is what everyone is looking for. In addition, the Online Transportation Store plays a key role in successfully instilling tracking products and express options.
Storage Capacity
Hire PHP developers to optimise the digital presentation of your company via a responsive website that works perfectly with both mobile and desktop devices and across different browsers. Such solutions have proved to be highly beneficial for many companies that don't require large-scale storage space.
CMS Development with the Help of PHP
Magora's developers have extensive experience in implementing and customising open source PHP content management systems. Each industry has different CMS requirements and our team provides custom solutions tailored to the needs of our clients.
If you're looking for a cheap software solution that includes separate management for website layout and content repositories for maintenance, PHP-based CMS frameworks could be the solution you need. PHP CMS development reduces layout and content interdependencies and can update any of these without other aspects of the site having to be taken into account. This helps you manage your site from different sources. Anyone with the requisite level of access can update the relevant part of the site. If you need a fully-fledged tool for content management, however, the best solution is to hire a professional PHP developer.
Magora can help you build your website from scratch. We can also build plug-in modules for the CMS through its PHP CMS customisation service. Regardless of your needs and the complexity of the project in question, we will provide the best CMS creation services.
Web Software Testing, Maintenance and Support
If you're the website owner and can't cope with regular updates and maintenance of time or resources, then hire our qualified web developers. Get quality testing and technical support for maintaining your website. Let our PHP experts validate your current programming code and improve the website performance via bug-deletion and increasing of overall site performance.
Clients
Get maintenance support from expert web developers, and personally track the progress.
Do you have a website that needs to be maintained and supported? Is taking care of your custom web application a headache? Is performing a new role a special and painful process? Has your PHP freelancer disappeared in the middle of an ongoing project? Let our web developers manage all your stress.
Our program engineers are completely focused on maintaining and protecting the code. We can provide PHP support for your custom website. Our support team is committed to improving efficiency and solving all of your problems. Our frontend and backend developers support our customers' existing sites as well as creating new web systems from scratch. Our goal is to keep your site up and running.
Get in Touch with the Leading PHP Developers
Magora's PHP developers are proficient in website design, web development, external and bespoke software integration and more. We're ready to offer any kind of PHP help at a reasonable price. We provide long-term and ongoing PHP support for value-added customer service in the UK and around the world. Get competent maintenance and support services to keep your site active and secure. If you have any problems with your website or if your freelancer has stopped responding, don't panic. Hire top PHP developers from Magora to improve your website performance without waiting weeks or months.
We look forward to seeing you in our office for a cup of tea, or just to a friendly chat over the phone. Under pressure and have no time to talk? Just drop us a line in a Live Chat or on the site – we'll provide you with a detailed answer in writing to spare your time.