Is it time to design a mobile app?
Ask yourself these questions:
1
Would an additional channel for sales and marketing help improve your customer relationships, revenue and profits?
2
Have you got mobile staff that need to quickly and safely share data with the office even when they have no mobile signal?
3
Do you need to design a low cost, mobile solution that's safer and quicker than web apps with better functionality?
If the answer to just one of these questions is yes - it's time to develop your corporate mobile app!
What you need to know
Before you get started you need to get some things clear about mobile apps in your mind.
What exactly is the purpose of the app?
What are key targets and goals?
What are the essential features for your app?
Benefits VS Costs
If you keep the functionality simple so that you only have what you absolutely need, then the costs of creating the app will be lower. Fix on the most popular devices. The list of innovations in smartphones, by the version of Forbes , is here. You can then add more options, models and screen sizes as you go along once the app has paid for itself.
Better financial performance your firm will benefit from:
increased efficiency and productivity
reaching new potential customers at low cost
improved communications with existing customers
Why Develop With Magora?

Magora - mobile app development team, which brings mobility to your business
Our app development proccess
Typically, our app development process involves the following stages:
Our mobile app development agency work with you to understand you and get familiar with your great ideas. Then, our developers help you to find a digital solution that best meets your firm's needs.
At this stage, we create wireframes, design interactions and define the logic behind the entire app.
Here our experienced designers create a design concept, graphic images, icons and other elements, making sure that they reflect your business identity.
Magora's talented developers code the app, fleshing out the designs into a functional program.
Our quality assurance team rigorously tests the app, ensuring that it works as intended, has no bugs and is highly secure.
We submit your brand-new application to the App Store, where your customers can download it and start bringing benefits to your business.
Clients
We are proud to say that our mobile app developers are experienced in creation of tailored apps. So, you get a unique, bespoke solution that is right for your business. Whether you are a big enterprise in need of a complex software system that would integrate all your disparate legacy programs into a unified solution, or a startup wishing to launch a quality MVP to validate your top-notch products or services - we are a perfect team for the job.
Our project experience includes an advanced lightning management system that integrates elaborate software with high-tech hardware, a maritime vessel solution that uses complex mathematical algorithm to predict fuel consumption, popular social networks that revolutionise the way people interact online and other successful projects for thriving businesses, which you can find in our portfolio.
Magora works with some of the biggest corporations on the local market and all around the world. In our portfolio are famous brands, including T-Mobile, Cisco, Mini, and the World Wildlife Fund. But we also know how to translate what the big brands achieve to smaller firms, so whatever size your enterprise we can adapt what we design design and develop to deliver the right solution for you.
Launch and Beyond
Our commitment to you goes through to the product launch and beyond. We'll be there to support you as you go live, to help you understand how the native app is performing, to monitor how the users are interacting with it and make suggestions for adaptations when you have the first analytics available.
So whether your mobile application is for a specific market, for promo campaign or for long-term use by your customers and staff, our IT company make sure you get the right one for your goals.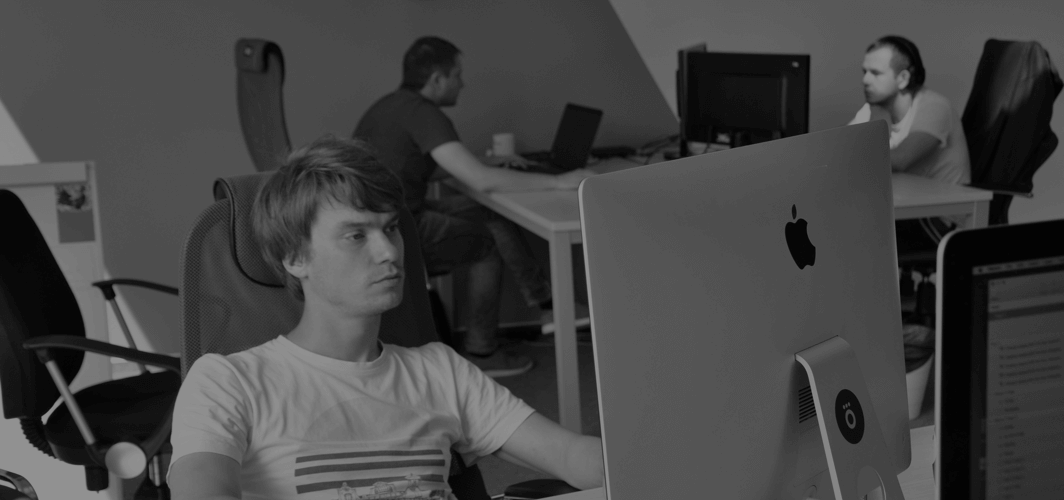 Get in touch for a chat about how we can help your business achieve more through a mobile application.