Compared to other companies that appear as agencies with a collection of web and mobile app creators offering assistance for strategy, development and design. When you need all these put together with the objective of making an excellent application, Magora is a company that will guide you in planning and understanding the market you are targeting and the kind of behaviour they possess.
There are millions of applications and all developers try to have a part in it. It is essential for you to know that only about half of the apps being created today are actually able to generate an income and only 4% of those earn a lot monthly. This means that not all of the iOS app development companies truly know how to make apps that are income generating.
What Makes Us Different?
We penetrate the 4% by following strategies that have been proven to be both effective and dependable. The idea of "Free + Premium" is popular as one of the most popular and efficient strategies used in any business. This indicates that you will offer the users an excellent experience, but at a really good price. With apps, this pertains to allowing customers to download the app with no cost - comes with some basic content to show the usefulness of the app, entertainment or other simple features that belong to the free version - and would become more enhanced exponentially by adding features that customers would have to pay for. Our aim is to gain popularity for your app from the free download so that users would be happy to purchase the premium package. This kind of strategy is effective, which is the reason why it is being exercised for years. The biggest challenge here is knowing how to provide the right balance between disclosing too much or too little.
There is the Limited Trial, which is not practised by the majority of iOS app development companies. It offers a limited time for operating the app - this can also bring success to the app. The idea is easy because you only have to develop your mobile app free for only a given time period. That can differ depending on what you are keen to offer, but developers normally give it between 7 to 60 days.
Marketing departments can always place their advertisements anywhere they are allowed to include digital space. In this strategy, there are two things that Magora consider. The first concerns selling ad space and the second one is offering a less common approach where the app can be recognised as a digital billboard that you created. This is the longer method because the app will be for the purpose of advertising what you can do and the traffic from your app will be brought to places where users would have to make a purchase.
Unlike other companies, Magora use subscriptions to make your app grow. Getting "software as a service" (SaaS) is also an offshoot of Free Premium and Finite Trial Strategies. The app can be available for free, but the all of the functions will only be there for a given period. The idea is similar to a time trial, except that the window can be extended as long as users keep paying so they remain open.
Asking customers to just download an app is the usual option that majority of iOS app development companies follow, but it is more complex than that. The concern here is that it would be challenging to persuade people to buy something they are not able to utilise before. That puts a weight on the marketing department to think of an excellent campaign that shows the strength of your product with not having user interaction. It also shows that the app is required to live up to fulfil every promise it made. It is because for users discovering later on that the app is not able to satisfy their expectations will cause negative reviews. That can lead to the failure of the in the App.
Instead of charging during the onset, what most of app creators do is to charge in the app. There are "In-App purchases" which are mini improvements or replenished resources that function inside the app. Users can spend money to begin a trial to experience some features for performance improvement. Regularly experienced in gaming, the same ideas are applicable for business apps also.
Expertise
Unlike other iOS app development companies, Magora offer SEO tips to make apps perform better. This may sound confusing, but procedures can be taken to give the apps a better performance compared to others, and always be in the prioritised search results. We also employ the ideas of our SEO experts that have the best answer to that. Other iOS app development companies also offer advice for SEO, but Magora gives a complete and detailed SEO tips to make sure every client gets the utmost satisfaction. We will work on the name and icon, tagline, description, keywords, screenshots and videos, audience, app indexing for better promotion, and feedback and updates.
We deliver apps with awesome quality, 100% customer satisfaction, a timely delivery with constant communication between both parties, confidentiality, technicality, experience and friendliness to the user. Magora always see to it that the app user is going to become satisfied with the final product and our developers collaborate and work hard to deliver the best applications.
If you are thinking of an application that will influence the world in a good way, work with Magora to finally show it to the world and users can enjoy its numerous benefits. Don't be left out, apps can also be for several reasons and reach a wider range of the market.
Clients

Making app development easier compared to other iOS app development companies
In the past, it was more challenging to develop a mobile app. To further explain this: In order to reach the point where the app is going through stages of development, you first have to visualise how the app would be like on screen. When you are finished with the basic idea, there is a designer at the front end who is going to encrypt the image you used with HTML, after that it will be made into a functioning page for web development.
Working in short iterations, we will polish the application based on the reaction of the users until you are satisfied with the results. We follow the principles of agile when building MVPs, B2B apps, B2C portals, e-commerce website and other custom solutions to ensure high efficiency of the development process. You will be the head of the development team, taking part in decision making and creating your product together with our IT professionals, so that you can be sure that the end product meets your expectations.
The Benefits Of Working With Us
Our development teams work according to the principles of constant collaboration, knowledge sharing and mutual support. Moreover, our dedicated and enthusiastic specialists will keep you informed about the progress, invite you to share your feedback and make important decisions considering the app's functionality, providing for the full transparency of the process.
Customer Satisfaction
Like other iOS app development companies, the customers that normally contact us have a huge amount of experience in apps, pushed thousands of application updates, and witnessed millions of people downloading the apps that were developed by the company. Their teams that work on apps are composed of passionate, proven and specific individuals, but we provide more detailed and specific recommendations compared to these other iOS app development companies. We show you how to pick a framework for the company you are launching.
Application Management
We offer to manage your application better than other iOS app development companies. It is used through a process of advanced research that uses the best services for updated consumer reviews. We also assist start-ups, mid-market and big enterprises get partners that are able to satisfy their needs, regardless of if it is for a one-time project or longer.
Magora also collaborate with clients who can allot a large budget, those that can be given an option to spend a lot on research in order to see the most expensive, monolithic providers.We are here to make your growth pace faster, and through lead generation and management, you can participate in research and gain exposure to the thousands of visitors on your page. This is highly possible because of the SEO we can offer you, which is not highly practiced by other companies.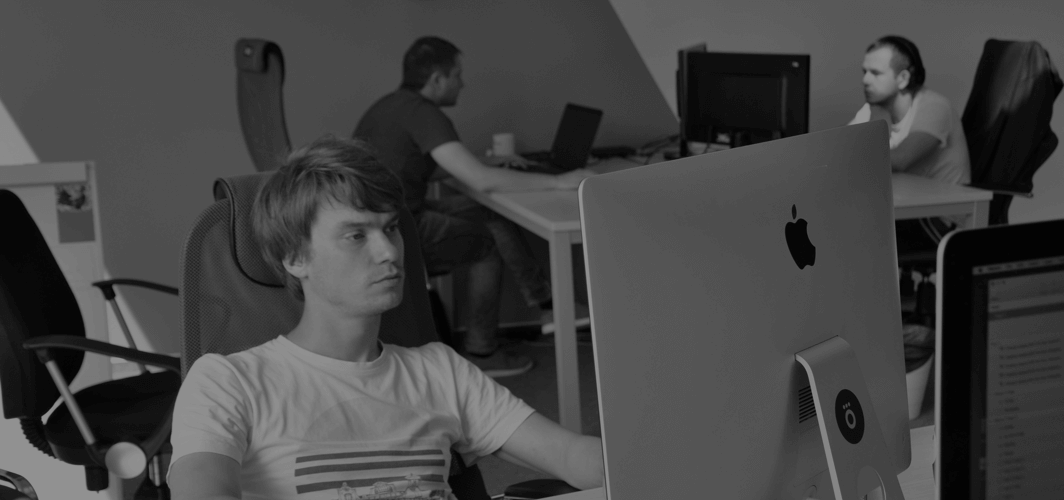 Magora is easy to collaborate with and our teams provide a step-by-step service to launch your application and finally make a great influence in the world. If you observe today's generation, the need for apps have become part of smartphone users. The dynamic ideas for applications are so vast that our company has thought of how we can address the need of consumers and developers.
We are known among the iOS app development companies that will provide a guide for you until you are content with the final delivery and progress of the app. We now belong to a world where technology keeps growing, and working with one of the finest iOS app development companies is able to make it simpler for people to stay ahead of the race. Through the years, we have made our mark because of our advantages and the kind of services we are willing to provide our clients. Magora will work with you in all stages and we are very excited to hear your ideas and help you get started on the app.