Magora is a professional Business Software Provider. We deliver high quality services to businesses from all around the world. Every new project for us is an opportunity to present the world with our capabilities and talent. We really care about our clients and their businesses and that is the exact reason why we get deeply involved in making a product that is going to bring them nothing less than success!
Our Business Software
Magora is here to assist businesses deal with their complex problems. We live in a very competitive world, so it is a constant fight for a company like Magora to be at the top. It is not easy and it is not simple. Business Enterprises have to prove actively in the environment why they are better than the competition. And sometimes, this can be challenging.
There is no time for you to be worried, because you have Magora on your side. We are ready to simplify everything to you and to make your business environment a nice place to work. We will provide you with our finest business software solutions to allow your business to reach another level.
What Magora is going to do exactly: we are going to start first with System integration, then Maintenance, Application Development and Testing. We are going to take excellent care of your business!
Our previous clients have trusted us, by releasing their business into our hands. They trust our professionalism and passion towards work. We understand that sometimes it is hard to believe someone you don't know but we can promise you that we are going to do everything in our power to earn your trust and to help you raise your business higher on the scale of success.
Magora's approach to the business software development process begins with combining strong capabilities in technology activities and greater expertise. We are true followers of the newest market trends and we use them when creating the business solution for you. We believe that following the latest trends is a step closer to creating a perfect solution. And by now, that has been proven many times.
Meet Our Dedicated Team
The best thing about Magora is definitely our talented and irreplaceable team. We like to call them our Dream Team. A team that has shown how much it can do for a business and how much understanding it has for the business's every demand or need. Our team consists of app designers, app developers and app programmers. They work according to the highest world-standards and can easily turn your business problem into an opportunity.
We earned our reputation in the business software development market thanks to our highly experienced team. They are trained to work under any kind of circumstances and time-frame. We understand that time is valuable today, so we tend to provide you with your end solution fast and quickly without sacrificing the quality of our service.
It doesn't matter the size or scope of the project because we can still deliver the custom business software plan tailored to your business needs and specifications.
Clients

If you think that we are an excellent option for your business, then there is no reason why you won't consider scheduling an appointment with Magora and its team. After all it is better to show our capabilities and what we are capable of in person.
We can present you with some of the previous projects we have worked on. This will give you the opportunity to ensure that we are not only the most suitable for your business, but your best option.
We like to maintain great communication with all of our clients. We believe that is the key to building strong relationships that can last for years. Some of our clients come back to work with us, because they were more than satisfied with our service. You can share with us all of your biggest concerns, specifications, requirements or demands. We are here to listen and to create a strategy according to what you have to say. This appointment is for asking questions too, how long the process is going to take, how it would impact your business, are there any disadvantages that you can expect from this process and so on. We are here to answer all of your questions, leaving nothing unclear.
It is better if you ask questions. That's how we can explain the whole process to you, so that we can start as soon as possible. After we listen to your ideas, it is time to share our suggestions and solutions to you. This process can lead to more than one suggestion, depending on the project and the business. We are always creative and innovative, so your business will be treated exactly like all our clients, there is no exception to the rule. Magora is going to share its plan with you, so that we can both agree on the final plan.
Schedule an Appointment with Our Business Software Development Company.
That is how our team works here and because you are the part of our team now, your opinion matter as much as ours. When we are making the plan, you can comment about anything you want. That is actually the right time to say what you like and what you don't like, what you want to see, etc.
We are happy when our client is happy. Your success is our success too. We are determined to provide you with an experience that is second to none so that you can experience the positive results from the solution we've provided to your business. We are always here if there is something you are not satisfied with, or to fix even the smallest of problems.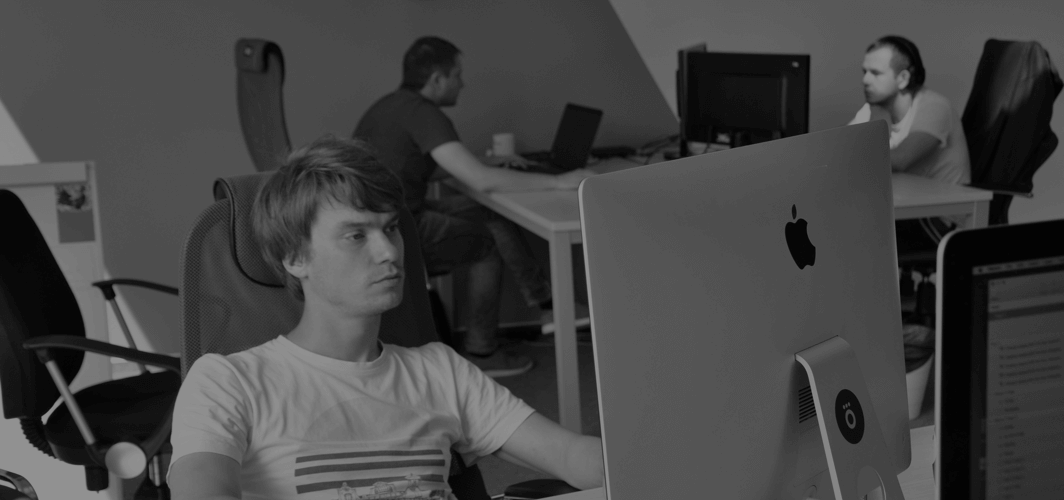 Once the project has started it is harder to make modifications. Not because it is hard for us, but because we can lose more time making the alterations. And time is precious to you and to us! If we are the best choice for your business, contact us soon as possible! Magora is here for you!