What if I Start Developing the App on My Own?
Of course, you can. But keep in mind that it might turn out badly - developers call such situations "rescue operations". In other words, these are projects that people have started either by themselves or with the help of some third-party developers who failed to deliver the expected results, and, as a result, they come to more experienced professionals to help them sort out the mess. They are looking for specialists that will be able to finish the development and launch the product. Another possibility is that they have already released an app but it just does not work, receives awful reviews and spoils the company's reputation, so they want somebody to fix it.
Why Hire A Team Of Professionals?
Although you can begin working on the product on your own, it is most likely that you will not be able to achieve the quality and the seamless experience that only professionals have enough expertise to provide for. A skilful and creative team will bring more value to the project than an inexperienced amateur developer.

An application is a result of hard work and team cooperation - it is like a play on the stage. You only see actors on the stage, but you do not know how long it took to rehearse and how much was done behind the scenes. App development is a complex process that requires a lot of discipline, lean procedures and the participation of excellent specialists.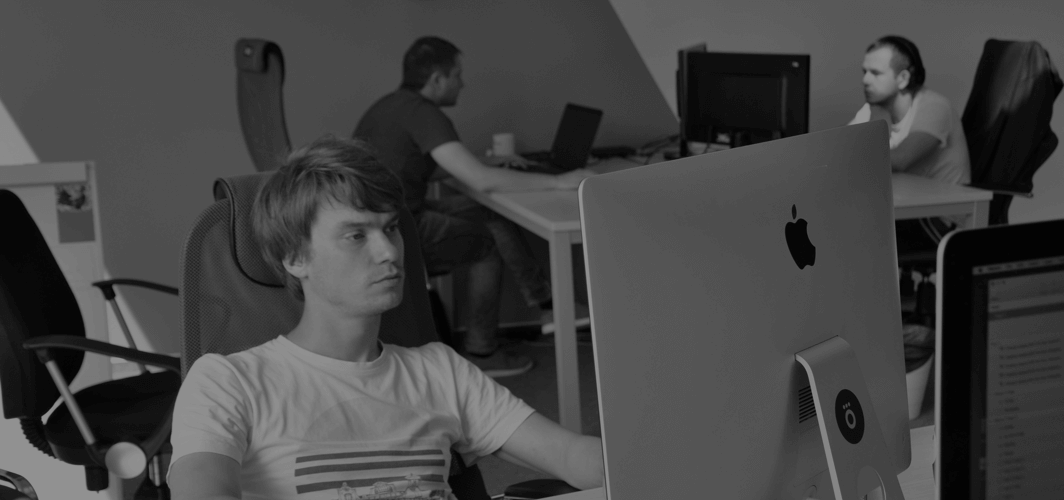 Development Team
An exemplary development team includes the following experts:
Account manager

who is an intermedium between the client and the firm, working with project managers, programmers and other specialists to keep the client informed and control the progress of the development;

Project manager

is kind of a chief executive of the project who oversees the application.

Designer

who is responsible for the visual content that is later coded by the programmers;

Coders

who bring the designs to life by adding some programming magic;
Clients

Cost of Outsourcing Project Creation
No develop can tell you the exact cost right away, and if they can, it should put you on alert, because such agency is hardly interested in your success.
To estimate the cost of outsourcing app development, the development company should conduct an expansive interview with the client to identify their business needs, demands and feature specifications for the future product. However, you should keep in mind that it is impossible to specify all the requirements for the application in advance, because the mobile market is fast-changing and you need to act fast, introduce changes and add new features as the project moves forward.
What is Minimum Viable Product?
The cost of MVP differs for each particular project - it is impossible to provide the client with exact figures. For instance, if your objective is to create a simple social media application where users will share content, it will not cost much. But if you want a complex e-commerce solution with integrated shopping cart services, online payment tools, databases, profiles and an email marketing platform, then you should look forward to spend much more, because you will need the services of many specialists like back-end programmers.
Why Outsource Software Development?
We are a reliable and forward-minded team of coding masters, design geniuses and project gurus. Our talented experts always strive to deliver the best results and add maximum value to your business. Creating first-class apps is our passion. Our goal is to develop applications that customers will love, that will bring you money and get to the top of app stores. We always explore new trends, learn about new technologies and translate our knowledge and expertise into our products.
Work With Us
Our designers and developers have an in-depth understanding of Android, iOS, web-based solutions and bespoke software that enables them to build quality solutions that work for your success.
Our app development firm can help you create a perfect mobile app, develop the strategies for its monetisation and ensure the long-term success of the project. Contact us to chat. We will be glad to hear from you.