Mobile Development Company: How to Ensure the Success
If you are bringing your amazing app idea to life, launching a unique new product or service to the market or following your dream, Magora development firm is here to help. We fulfill your company's ideas and dreams.
Case Studies
How Can we Help?
It does not matter whether you are a startup, a small local shop or a Fortune 100 companies. Since the establishment of our mobile development company back in 2010, we've delivered dozens of quality apps that have helped hundreds of companies expand and prosper. We have built software solutions for the following areas:
1
Startups and Digital Products.
Programs that focus on disruptive innovation, advanced software systems and cross-industry solutions for company optimisation.
2
Customer Engagement and Marketing
Digital solutions that establish a strong online presence, increase brand visibility, generate traffic, and enhance other core aspects of a thriving business.
3
Enterprise Software and Productivity Tools
Programs that streamline processes, increase staff mobility and automate routine procedures.
So, we are happy to help you go digital and be ahead of a lot of competitors in your company's niche.
Our Approach
At Magora development agency, we see our clients as our partners along whom we work to achieve mutually beneficial results. We will not vanish for weeks or even months to suddenly appear with a product that fails to meet your expectations - instead, we are always available and are ready to communicate whenever you may want to contact us. Our specialists are cheerful, enthusiastic and friendly - let's work together and you will understand what we mean.
Our Achievements:
322 App Development Projects
413 Mobile Applications
75 Enterprise Software Solutions
Absolute Transparency of the Process
Working with Magora development team, you will be informed about every step we take through the development and get access to all instruments we use. We welcome our clients to take an active part in development, provide their feedback and participate in decision-making. We will discuss with you every ideas we have, every minor design detail and every code commit.
You can be absolutely sure that you will see our progress real-time, not as a spreadsheet with time that we spent on certain tasks received after everything has been done. We believe in strong collaboration between the developed and the client. As a result, we guarantee you that the end product will meet and outrank your expectations.
Intellectual Property Rights
Not only do we provide you with an intellectual property rights assignment at the very first day of our collaboration, but also give you a full access to your righteous product right away. At the very beginning of the project, we will provide you with an access to the source code, design assets and other files related to your digital product. This is what distinguishes us from hundreds of other development companies who give you access to related files and assets only after the entire project has been completed and delivered.
Tangible Results Within Weeks
The agile approach to software development enables us to deliver working product ready to be installed on your smartphone every few weeks. You will be able to keep track of the process and see your app coming to life. After each iteration we will supply you with a new version of the program along with the full description of the newly added features, updates and fixes. This means that you will be able to try out how the product feels, and see what needs to be improved or does not fit into your concept.
Clients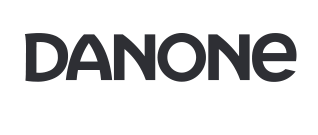 Flexible Contract
We do not bound you to a long-term contract, which means that every iteration we strive to deliver the best results to ensure that you get what you want. Moreover, you will not have to pay high deposits before we start working on the project. We will calculate the approximate cost of your pocket that is based on the hourly rate of our experts, quality assurance budget and possible risks.
Magora Digital Development Services
Mobile Strategy. Finding a suitable niche for you application is the key component that ensures the success of your brand and advantage over the competition. We take the time to analyse your company's needs and scrutinise the program again and again to make it truly stand out in the app marketplaces and offer something unique to consumers.
Magora development company design experts create interfaces that appeal to customers through visually pleasing aesthetics and ease of use. They will know how to get around in the program from the moment they open it. We build great user experiences and design stunning graphics, focusing on the wishes of your niche audience.
Without a doubt, an app should reflect the identity of the brand it represents. We will make sure that your app perfectly fits into your existing branding including typography, colours, icons, logos, or create a company branding from scratch.
We strongly believe that outstanding software does not equal an app that works. A truly outstanding application is the one that is secure, fast, beautiful and useful. We spend time on honing your program to perfection using the latest technologies, guidelines and tools.
We will ensure a great user experience engaging with your app and your brand, crafting a great app description, momentarily replying to support requests and improving that product according to the user feedback.
With over 50 apps available on the major mobile marketplaces, we know how to make sure that your app goes through the approval process and goes to the top of app stores. Our mobile marketing strategy will make your app visible to a wide audience and create buzz around your brand-new digital product.
When you know the important data behind your company and your audience, you are able to make carefully weighed decisions. Magora's team of business analysts have an expertise in various analytical tools and services including Google Analytics and keep an eye on the latest market trends to translate their knowledge into your product.
Web Development. Even the most stunning product may have zero audience if not properly marketed. To ensure a strong visibility for your app, we will design a quality website with a user-focused landing page, blogs and integration with social networks that will promote your app across the internet.
Hot to Get Started With App Development to Ensure the Project's Success
Many clients approach Magora developers with no experience in app creation and unclear goals they cannot identify without the help from IT experts. Over they years, we have crafted a seamless app discovery process that addresses the needs of such clients. We begin with a chat about your company and ideas on how to improve it. Then we proceed to a thorough investigation of the company's processes and then crystallise the information we have gathered into a set of objectives and a proper project plan. You should not ignore the discovery process because it create the foundation for the success of your future product. At Magora digital agency this process typically consists of three stages, each adjusts to meet the specific requirements of your company.
The 3 Stages Of Discovery
Business analysis
Surveys, project discussion and Q&A sessions
Brainstorming
Prioritisation of features
Wireframing
Initial design concepts
Why Care About Discovery?
Discovery gives you an insight into the product branding, user experience, programming technologies and design that would best work in your specific case. Moreover, it enables you to validate your initial idea through real evidence that you gather during the market research. Going through discovery, you ensure that all the members of the development team understand the requirements and start from the same point. After you have gone through the discovery product, you will have:
A viable app concept development based on an in-depth understanding of the current market environment,
A comprehensive feature map development based on the project's objectives,
A clear picture of the product that appeals to the customers and brings real value.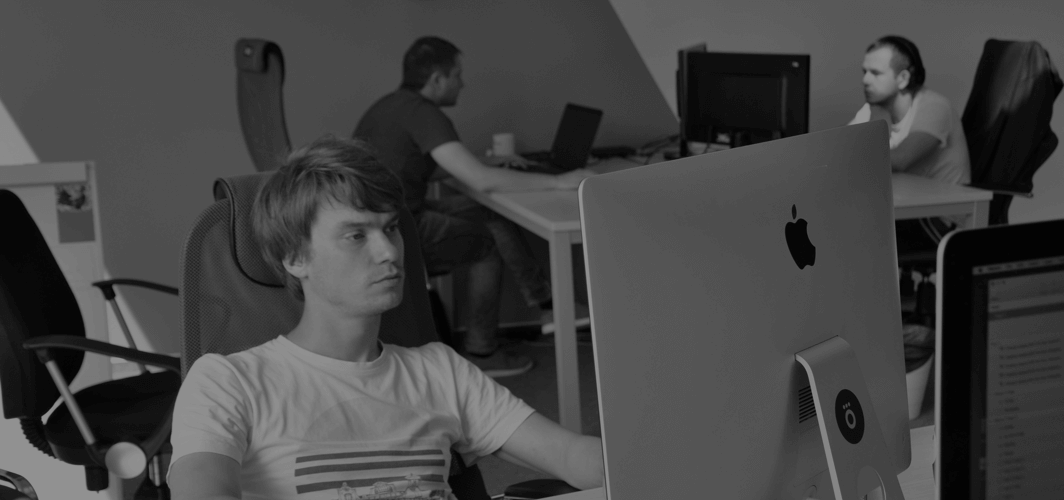 Why Discovery Process Is All-Important?
Going through the entire three stages of discovery that include research, idea validation and final evaluation, you minimize risks and lay the foundation for success. It allows you to clearly see what features of the app create real value for your company and your customers. It will also enable you to create a comprehensive software requirement specification comprised of the functionality that meets your objectives. Discovery process carried out by mobile industry professionals helps you minimize risks and avoid many mistakes when bringing your development project to life.
Are you Ready to Start Working on Your Project?
Magora is a UK-based mobile development company offering high-quality websites, bespoke apps and native mobile solutions to companies all around the world. We strive to create software that makes a difference and changes this world to the better.
Contact us to discuss your project or get a quote, we will be happy to give you our professional advice on any IT-related matter.