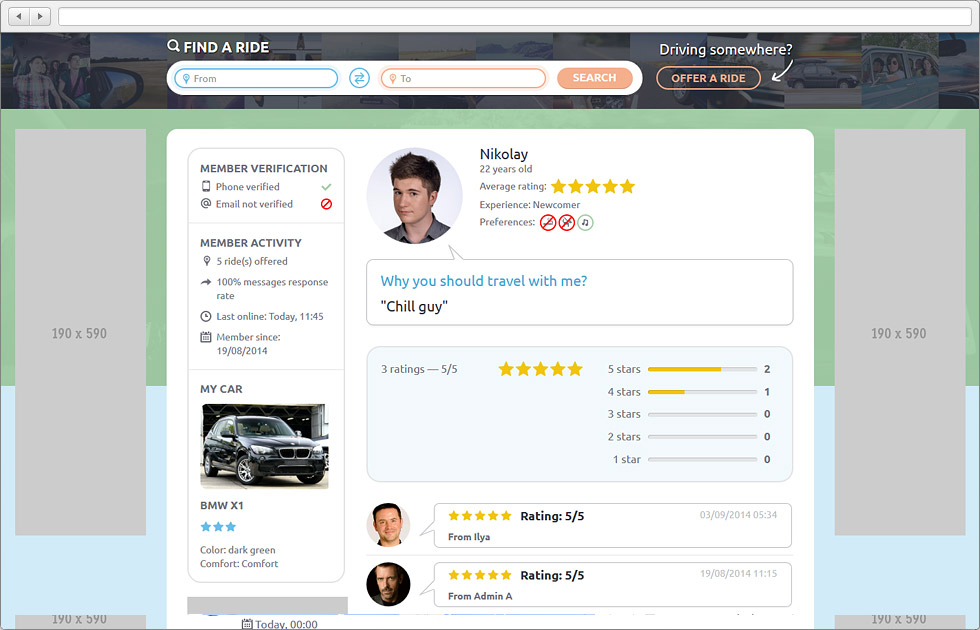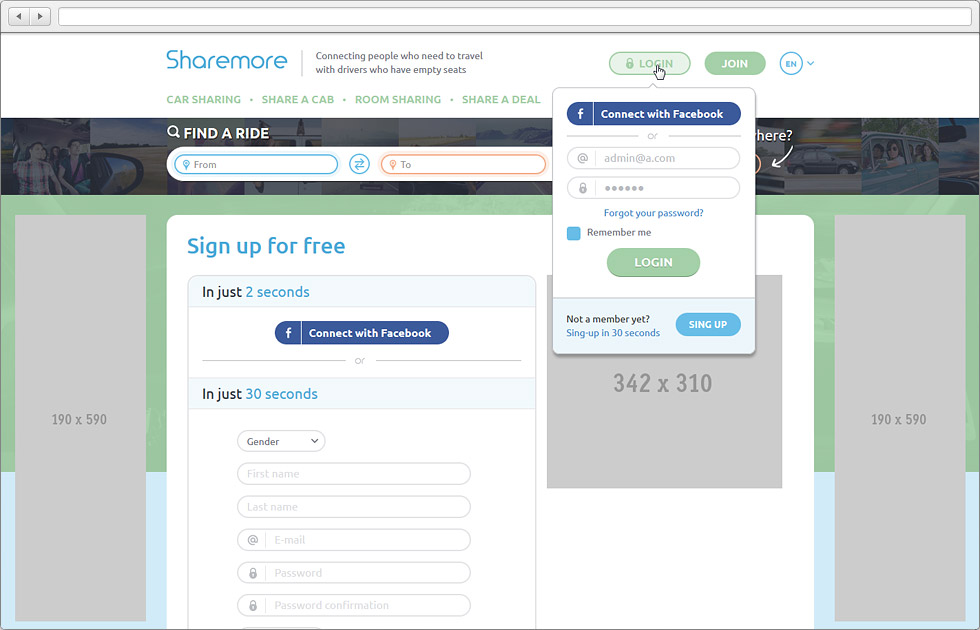 Brief
Our Danish customer approached us with a project of creating a portal for low-expense travelling. As the platform is targeted for a wide audience, an attractive design and a high user capacity became really important. Anybody can find a ride and a companion with a good attitude, a free seat in his or her vehicle and a desire to earn some money. Just bring some snacks and music along for the ride and you're set!
Solution
Prior to the design and development stages we've invested a lot of effort into the analytics. Our specialist had been thoroughly studying similar successful products. It allowed us to figure out the best way of building this project. In order to make sure that the website would function properly under the high user load, we conducted multiple stress tests. And to secure a proper representation on mobile devices we implemented a responsive layout. As the core audience of this project is the population of Denmark, the service was integrated with the QuickPay payment system.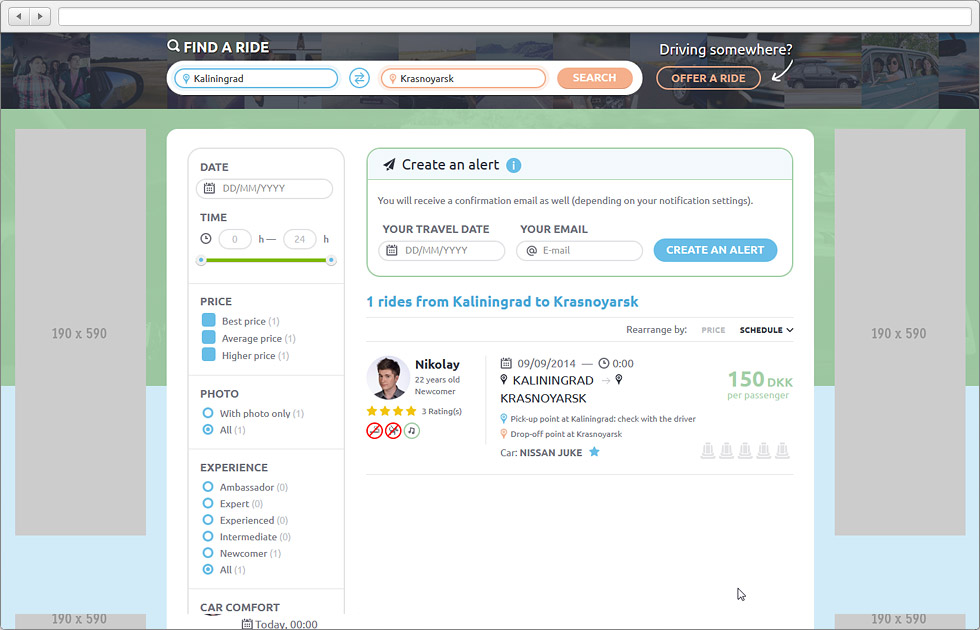 Result
The end product meets every single client requirement: it includes an eye pleasing design, simplicity of usage and the high load optimization. Users can sign up with their Facebook account or create an account within seconds. The safety issue is resolved with the help of a serious rating system, plus registration includes both e-mail and phone number verification. Finding a ride is easy: just type in the locations of departure and destination into a search bar and there you go. And if you're going somewhere and have a vacant place in your vehicle just push the "Offer a ride" button and fill out the details. Each offer includes all the necessary information such as cost, date, route, car type. The website will be available in Danish and English.