iOS is one of the most popular platforms with a reputation for security and stability. Due to the comparatively limited number of iOS devices, iOS programmers can ensure perfect performance and interface design much more easily. We are well-versed in the Apple SDK (Software Development Kit) and can provide you with custom high-level solutions. A deep knowledge of Xcode and its programming language (Swift, Objective-C) allows us to integrate all the necessary APIs (application programming interfaces) to make your iOS app idea feel just right for you.
Android continues to be the most extensive platform, covering 80% of the mobile market. It supports a variety of devices including Samsung, LG, HTC, Sony, Lenovo and other high-end brands. Our programmers are well-versed in Android Studio, Java and various libraries to provide an Android device with a superior user experience, ensuring that it's perfect on all target devices. Just tell us what you think of the app, and we'll make sure it both implements and exceed the most demanding expectations.
Windows still has a significant market share in a large number of tablets running Microsoft operating systems. With the development of your UWP (Universal Windows platform), the development of these devices will change forever. For a variety of portable and desktop devices with the same operating system, it's a huge step to write a single code. After more than eight years working on the Windows platform, we have mastered the Visual Studio IDE (integrated development environment) and Microsoft's computer languages ​​and technologies, such as Visual Basic, C #, and the .NET Framework.
Our UK-based development house is ready to provide feature-rich, interactive and attractive apps for any platform. We also work with PhoneGap and Xamarin technologies to help our customers deliver an almost native user experience for all major platforms.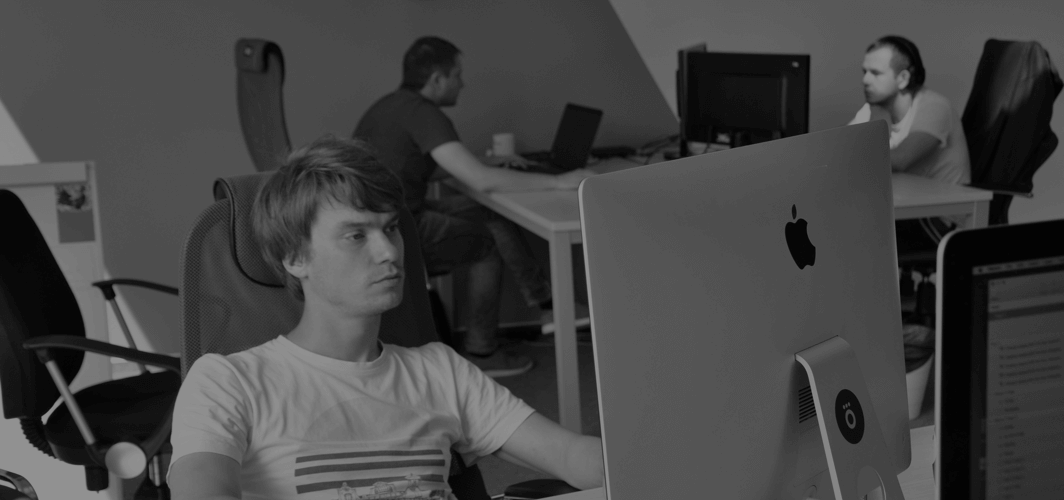 Web Software
Web software is a totally different field of IT that requires knowledge of the client and server -side scripting language. Our skills enable us to build a fast and secure web interface, responsive layout and powerful backend. We'll help you ensure cross-browser compatibility so users can interact with your web platform from any browser window.
Our programmers have advanced front-end knowledge. We know how to create compelling user interfaces and implement interactive features that hold the user's attention and keep them coming back to your site.
With CSS3, web developers create visuals that are activated using JavaScript code. All page content is written with the HTML programming language so you can make sure your website loads quickly.
With many back-end technologies with PHP, Perl, Python, ASP.NET and C ++, programmers can provide complex Web solutions, from e-commerce sites, social networking platforms, management systems for custom databases and intranet / extranet portals to customer-facing web applications. Here, you can find a reliable team of web-programming experts. We are happy to work with enthusiastic and innovative entrepreneurs and deliver results that meet your needs. We are specialists who combine a stylish interface and the licensing capabilities that make the difference. For years, our UK-based software house has helped companies automate, accelerate and simplify - streamlining their internal processes - and we'll be happy to apply the same skills and expertise to help you achieve your goals.
Quality Assurance and Testing
The quality of software products is one of the focuses of our IT house in the UK. The years spent building and delivering custom software solutions have taught us to ensure that applications' security, accessibility, loading speed, performance and usability meet corporate standards and ensure a superior user experience. A QA team of experts and testers rigorously test the products throughout the development process to understand any errors or design issues. To guarantee high performance, responsiveness to user commands, familiar behavioral models and intuitive user processes, the QA department seamlessly transforms your apps into bug-free and highly-productive programs.
Talk to the Best Developers in the UK
The right software tools allow users to access information in real time, effectively optimising and improving productivity. We invite you to our software house in the heart of London to discuss your goals and find the best way to take advantage of today's technology.