Web Design UK: Professional IT Solutions
Magora is a web development company based in London, UK, with offices in several cities around the world. We offer you a broad range of services from website creation, web design, web application development and bespoke software development for desktops and mobile devices, as well as responsive web design and mobile website creation. Our web design company creates visually pleasing, user-friendly websites and ready to help you to build comprehensive and fruitful marketing and search engine optimisation strategies.
Case Studies
Website Development, App Design, and SEO
What is a key measure of a developer's success? Accomplished projects and recognition make a big part of an IT agency's reputation. Try asking Google, and you will see that our experienced development team ranks high among the top search results for UK web designers, app developers UK and other IT specialists in the UK and worldwide. How have we been able to achieve this?
We believe that your website represents your business persona, builds your reputation and have a significant impact on how your customers perceive you. At the beginning of each project, we conduct a thorough investigation of your business to create a comprehensive strategy that will meet your goals and add value to your business.
Partnership Model
In our web design company we treat each client as our business partner, which enables us to establish long-term relationships and achieve continuous expansion and growth of the companies we work with. We have a solid experience in building quality online solutions for the internationally recognised companies and small local UK businesses, and our top-notch software has contributed to the prosperous future of many clients. Magora's web designers are devoted and creative specialists and friendly human beings who are always glad to help you with advice and supply you with a digital solution of high quality.
Our Achievements:
322 App Development Projects
413 Mobile Applications
75 Enterprise Software Solutions

What Kind of Website Does your Company Need?
A mobile-friendly website is a must for any business who wish to reach out to as many customers as possible. If your site is accessible from portable devices, it means that you are visible to all the smartphone owners, whose number is close to 3 billion people worldwide. So what is the right approach to web design for your business to take advantage of? Let us explore the benefits of mobile-friendly web solutions.
Benefits Of Mobile-Friendly Web Design
1
Cover the ever-growing audience of smartphone users. The number of mobile device owners is huge, and that is the primary reason to optimise your website for mobile.
2
SEO advantages. It is common knowledge that Google gives preference in search results to websites with mobile-friendly designs over websites that do not have a mobile version.
3
Stand out among the competition. Be ahead of your competitors by attracting existing and future users of mobile internet.
Without a doubt, you have heard about such a technique as responsive design. However, that is not the only option to make your website available for mobile users - adaptive design is another opportunity that can add significant value to your site. Therefore, we are going to compare the existing UK web design solutions, to help you navigate through the complicated world of digital technologies.
Ethan Marcotte coined the term responsive web design back in 2010, describing it as an approach to coding that enables a website to "fluidly change and respond to fit any screen or device size." A responsively designed website can shrink and expand to adjust to different display sizes. For example, in a smartphone, images become smaller, content boxes are stacked one below the other in one column, and the site navigation is accomplished via a single menu button to make it easy to read the text and use the functionality of the website on a tiny, vertically-oriented screen. In other words, a responsive website is a website with a single source code written in HTML that adjusts to any screen sizes and can be comfortably used on any device.
An adaptive website traditionally has a number of predefined layouts with CSS and JavaScript for different screen sizes, which it uses to provide a user experience specific for each device. What this means is that a website developer builds some different versions of the same site with separate source codes, and the user is sent to the version that best suits their screen size. When the user tries to access the website, a special program on the server side identifies their device and redirects the user to the proper version.
For instance, there is an interactive photo album developed for a desktop version of the website. It will be extremely inconvenient to browse through interactive slideshows from a small mobile phone. In this case, the server will know that the user accesses it via a phone and will supply them with a more convenient version with less interactivity and lower image quality to ensure fast loading speed. The user will not see the technically advanced slideshow, but will instead have a pleasant experience because everything will look fine and work quickly.
What Is The Difference Between Adaptive And Responsive Design?
A website with an adaptive design is optimised for each particular device that can be accessed from. There are two different high-quality versions of the website for desktop computers and mobile devices. However, it can require much more time and money to develop some layouts for every URL.
A web site with responsive design offers the same advantages but may take longer to load. It has a single code base, so it does not require as many resources as an adaptive website, but it may be harder to implement interactive content.
Load speed is a distinct advantage of adaptive design over responsive design. Everything loads faster because the code is easier for rendering engine to interpret. Complex elements are replaced with simpler ones, images are shrunk, functionality is limited to guarantee mobile users a high level of comfort.
However, responsive design is better for SEO, because it is based on a single code adjustable to any device and helps to avoid duplicate content issues.
Responsive Or Adaptive: What To Choose?
Adaptive design is technically harder to implement. But the creation of two separate versions - one for mobile and the second one for desktop devices takes much more time and efforts to develop. As a result, you will definitely have to pay more for design and development services. If you are a massive online retailing enterprise or a big media web company with substantial financial capabilities, adaptive design will be the best option to deliver a great user experience for your customers. On the other hand, responsive web design is a perfect choice for businesses who have a limited budget and want to develop a content-rich web platform, where users will have the same intent no matter whether they access it from a desktop or a mobile phone. Carefully weigh all pros and cons based on your business objectives.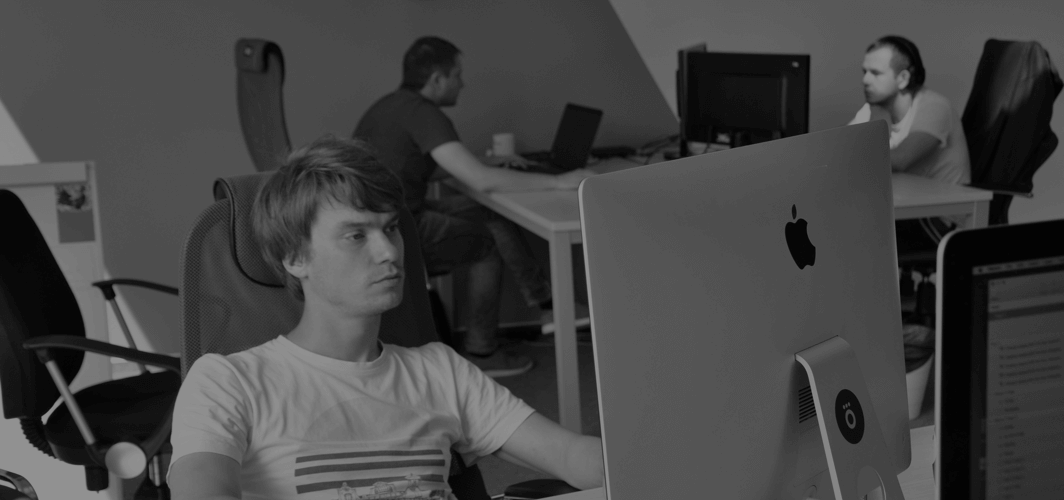 Consult with the Experts
Keep in mind that the option you choose will have a long-term impact on the future of your business. Think about your firm needs. Your choice of mobile friendly web design can have a broad impact. That is why, if you have any doubts, it is better to get in touch with our web design company and get professional advice from the experts.
Web Designers UK
We are proud of our website company UK team of forward-minded and curious developers who have tackled all kinds of projects over many years in the industry. We rank among the leading development agencies in the UK and internationally. We have worked with different organisations from various countries and industries. Choosing Magora, you will find in us a business partner who carefully listens to your wishes and designs flawless web solutions.
Clients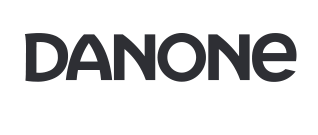 Experienced Web Developers
Magora has supplied many happy clients with top-notch software and amazing websites, no wonder we have so many rave reviews that you can find on the Web. Nowadays every other amateur developer claims to be the best web designer, but how can they prove it? Our design company has a solid background, and our achievements are practically assured. Our portfolio can boast a great amount of visually stunning and feature-rich IT solutions. Our programmers, designers, and managers are experienced in all areas of website and application development. We never stop exploring and learning new technologies and approaches.
Web Design Services We Provide
Professional website development
Customised content management systems for your websites
Integrated image editors to easily change pictures for your website
Flash and motion design
Search engine optimisation consulting
Graphic design and access to large databases of stock imagery
Marketing and growth strategy consulting
Cross-browser compatibility of your websites or web apps
Advice on online business optimisation and expansion
eCommerce system integration
Logo design, business identity, and branding
Contact Us
If you want to discuss online business opportunities or are ready to create a virtual dimension of your business, our UK web design company will be glad to hear from you.
Our web development team knows the industry in and out and will be happy to advise you on the solutions that will enhance your productivity and bring value to your business.