Bespoke Application Services
In the ever-changing business environment with new technologies emerging every day, it is not an easy challenge for organisations to keep in line with the high demands of the market. Businesses need to adapt to this high pace or get left behind.
At Magora we help companies create bespoke solutions that fit into their actual needs and increase overall productivity, streamlining business processes and engaging customers. At the beginning of every project, our business analysts carefully investigate your business to assess the project requirements and develop a strategy that will cover all the needs of your company's employees and help you achieve your long-term goals.
Platforms We Cover: Android, iOS, Windows Mobile
1
Wide Range Of Digital Services
We do not offer off-the-shelf solutions, we craft tailor-made applications specifically built to perfectly fit into your business. Our wide range of services and digital solutions cover technical gaps in the legacy systems and accelerate business innovation. If you approach us with a request to develop an application from scratch, our experts will take on full responsibility for every stage of the process including business intelligence, analytics, planning, coding, design, implementation, quality assurance, App Store publication and post-launch activities. We boast the freshest approaches to software creation.
2
Custom Application Development Services
Magora's custom app development services empower businesses with efficient tools for continuous growth and high ranks on the market through cutting-edge technologies, intuitive designs and robust functionality tailored specifically for your company. We design secure, scalable and user-friendly mobile solutions that are easy to learn, cost-efficient and always ready for updates and improvement according to the demands of the market. We work together with the client to analyse the needs, specify the requirements, design and code the application, test it and integrate into the legacy system.
3
Legacy System Modernisation Services
We can define elements that need optimisation and bring it to compliance with the latest trends and technologies. Our legacy software revamp service is great because it saves time and money as you do not need to develop a custom application from scratch - only to optimise the already existing solution, expanding its functionality, fixing any issues and redesigning it according to the current fashion. We embrace the most efficient software development methodologies. We regularly expand the scope of services we offer. Magora's extensive portfolio of the first-class project proves our wide expertise and unparalleled talent.
Advantages of Application Development
Conducting an audit of your legacy software and optimising it to the latest standards will inevitably enhance your business productivity, minimize risks and provide for a seamless workflow management within your organisation. What kind of issues can we fix? Lots of! We can cover new mobile platforms, fix your software so that it will not need costly maintenance, provide for the continuous support of your digital products, train your employees to use it efficiently, integrate third-party services and expand your application's web capabilities.
Custom Software Maintenance And Ongoing Support Services
Magora's software creation and support services ensure that you maximize the value of your IT solutions. After we have delivered a fully functional digital product, we continue to research the market, analyse the latest trends, collect user feedback, test the application and optimise it according to our findings. We guarantee you that with our post-launch support, your software will evolve along with your business, keeping in line with the fastly changing market and bringing you ahead of the competition.
Create a Smart IT Infrastructure With Our Experts
Make your software work for achieving your business objectives. Our data center management services include:
Hosting services
Server, storage, and backup services
OS and DB services
Production operations
Clients

Optimise Your Company's Data Center Needs
At Magora, we can set a new data center that will store all the information about your company, or improve the existing one, optimising its structure and expanding its functionality to suit the current needs of your business.
We place the following aspect at the center of our data center solutions: reusability, transparency, scalability and ease of use. Magora will ensure that your data center is backed up by comprehensive documentation that you can address in cases of emergency or if you will need any later support from third parties.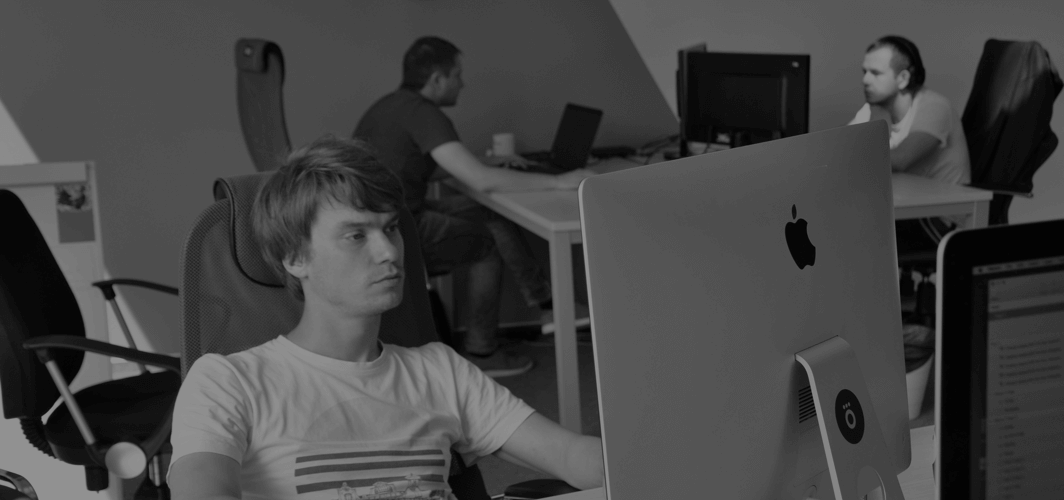 Custom App Development Services and Database Maintenance
Make your data work for the success of your business with our smart custom solutions.
Oracle
MySQL


Microsoft SQL Server
PostgreSQL
Database Development With IT Professionals
Magora's deep understanding of technologies allows us to optimise existing databases and create new ones that can manage huge amounts of data, efficiently work under big load and improve overall data management within organisations. Our development specialists are experienced and qualified to build enterprise solutions that integrate data from various sources. No matter where you store your corporate information - in the internal server, in the cloud or both, our experts will solve any issues your company might have even your data is elaborate and voluminous. We are well-versed in all the popular database technologies including Oracle Database, MySQL, Microsoft SQL Server, PostgreSQL and more.
Custom Services We Offer
Application Maintenance Services
Besides developing your brand-new custom data solution, we can offer you its continuous support and maintenance services. We fully understand that any enterprise solution needs to stay up to date and functional because it is crucial for the company's productivity and workflow, and with our support services you will be sure that your database is always up and running. Magora experts can support digital solutions of any kind and scale, even the ones developed by third-party experts or your in-house team. Not only will we make sure that the software is stable and work to its full, but also continuously improve it to meet the ever-rising standards and implement new features as your business expands.
Magora experts will help you manage your data, automate routine processes and streamline the workflow within the company. We will monitor the system's performance to prevent any breakdowns and minimize downtime in case of emergencies, quickly fixing all issues and disruptions. We can also help you modernise an already existing software or join your in-house team to work on creating a new one from scratch.
Let's Get in Touch
Want to bring your business to the next level? Call us, write us a letter or drop by at our London headquarters! What distinguishes us from hundreds of ordinary companies providing custom application development services is that we strongly believe that a great application is far more than good looks and a rich set of features - it is a product that answers the demands of the market and growth with it, always improving.
Work with Time-Proven Experts
The component that makes up an outstanding digital product are a commitment to achieve maximum results, creative thinking, in-depth understanding of the industry and expertise in UI/UX design. Our experts boast all the above-mentioned qualities and always strive for perfection, going all out to deliver a first-class product that exceeds your expectations. Are you ready to enhance your business productivity and establish a strong online presence for your brand? We are already waiting for your call/letter/visit.