The Cornerstones of Our Culture
Everyone hates apps that all look alike, are full of bugs and fail to perform even the simplest actions. We strive for awesome, and that is what we are extremely good at, which you can prove challenging us with a project. Cutting-edge mobile technologies. Seamless user experiences. Efficient software development process that follows the principles of Agile. Fast time to the market. Timely communication and full transparency. This is the cornerstones of our culture that the team strongly believes in.
Over almost ten years in the application development industry, we have delivered software products to internationally recognised brands, aspiring startups, and small companies worldwide. Check out our extensive portfolio to learn about a few of our successful projects.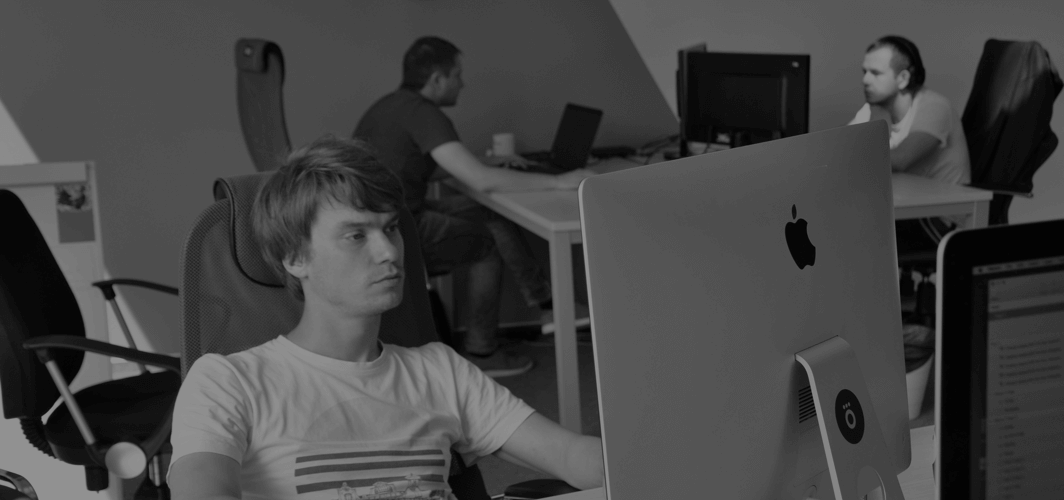 1
We Create Apps that Appeal to Billions of Users Worldwide
Do not rely on numbers, start counting the value that your apps bring to your business. Engaged users bring your company a bigger return on investment. If you provide your customers with an excellent user experience, you can count on increased engagement, improved conversion, and high retention. As for mobile-first design, our developers are among the best development companies, according to clutch.co independent review. Harness the largest audience of smartphone users investing into a native mobile solution with user-friendly design and powerful functionality.
2
Development Of Amazing Applications
We will supply you with a design that is easy-to-understand, a pleasure to look at and fun to interact with. Magora builds smartphone and tablet apps that deliver first-class user experiences. We never stop at average, aiming at brilliant. We can design a top-notch native application for any mobile operating system that will work perfectly on any devices you may want to target. The best part is that we run the rigorous test and continue optimising our products until they reach perfection and bring maximum value.
Design Apps that Address the Actual Needs of Your Company
If you have not yet developed a mobile app, you are likely to fall behind the competition. Every modern company needs digital solutions to optimise their inner process and empower employees with a greater mobility. For example, companies that operate in the financial sector require software for secure money transactions. However, the latest studies have found that more than 30% of all enterprise mobile app development projects fail. Why does it happen? The main reason is that these companies have hired the wrong application developers who fail to meet their requirements and expectations.
How to Choose the Right App Development Team
Keep in mind that choosing a team that will work on your digital products is an important step you should not ignore. You are the boss, and you should choose the best. Whether you are looking for a team of development experts to deliver an enterprise system developed from scratch or revamp your existing solution - developers are here to help. From bespoke enterprise software to hybrid mobile solutions to App Store publishing and third-party service integration, we can tackle any challenge you set before us. We are passionate about creating software that addresses real demands of your company, increases productivity and opens up new horizons for further growth.
Long History of Digital Success
Hiring our application development team to work on your project, you become a part of our family that never fails to bring value to its members. This means long-term success for your products. However, you should not take it on trust. Anytime you want you can check out our portfolio full of awesome projects. You can also read our excellent blog. Or take a look at the figures below:
350+ mobile projects
200+ developers worldwide
35+ top ranking apps
Full Range of Mobile Services
Are you ready to innovate your company through cutting-edge technologies and powerful mobile solutions? From idea validation to coding and launch to the market - here at Magora experts will assist you at every stage of software development process:
Strategy
Design
Development
Marketing
Analytics
Lifecycle Management
Clients

Continuous Support and Optimisation
Smartphone applications need much investment, not only in terms of money but also in terms of time. After you have released your application to the market, they need your continuous support to stay alive.
You are the parent, and we are the babysitters who keep an eye on your application baby while you are running your company. Our skilled business analysts and marketers ensure that your application is alive and thriving.
App Development Is A Continuous Process That Goes Beyond Coding
Just like a child, your app will need a lot of time and care until it grows into a mature product. If you already have an application child that does not behave well, our developers can take the responsibility to teach it the proper manners and ensure its future success.
We can join the project at any stage. And apply a lot of effort into everything our experts do, so you do not have to worry about anything. For instance, if we help you bear your digital child, we will also help you feed it.
Focus on Long-Term Value
Even if the application is adopted, it does not change our attitude - our specialists equally love everything digital. We are ready to offer you any help you might need, from reviewing the code, updating the features to bug fixing and quality assurance.With a focus on creating excellently designed native mobile apps that we wish to support and improve throughout their entire lifecycle. From fixing any issues to releasing a new version, from expanding the functionality to reaching out to new users, from bringing in new strategies to solving customer issues - we are here for you and your digital baby.
We Are Here To Bring Your Company To The Next Level
We are the best app development company in London that provides a full range of services for digital business success. Our enthusiastic and devoted development experts offer ongoing maintenance of every product delivered by us: we conduct market research, analyse user feedback, collect client reviews and see into other aspects that can help us optimise the application to the users' liking and increase its online visibility. Our team consists of application developers, web designers, business analysts, quality assurance specialists and other IT experts who are passionate about what they do and never fail to achieve great results. Our wide development expertise and time-proven process allow us to deliver projects of any complexity to companies of all size:
Process automation and productivity software: no more manually handled routine processes
Enterprise accounting systems: budget audit, planning, and risk assessment
Workflow management
Do you need a development expert to help you conceptualize your ideas into a full-fledged development plan? Want to chat about IT?
Get in touch.