What the Clients Need
The world of information and technology is ever advancing in the twenty-first century and new as well as developed businesses always need to be on their tiptoes to certify that they are in front of their opposition. To make certain that the product they deliver is of the utmost excellence web application development company such as Magora help companies convert their ideas into a tangible, real solution in the form of website, web or mobile applications.
Our integrated bespoke software for businesses and start-ups alike is built on the promise of functionality and efficiency.
Clients come to our desk and repeatedly complain about the need for a platform of communication between their mobile staff and the office when they have no mobile signals. The hiatus, unfortunately, leads to inefficiencies and data cannot be shared amongst the staff swiftly and securely. Businesses these days often do not allocate an exorbitant percentage of their budget for websites or web apps and most web application development company over the world charge way more than what is required. Magora, however, builds the right mobile platform for a fraction of the regular cost that fulfils all the requirements of the client. We ensure functionality, and essentially provide another dimension into the company enabling them to increase their worth, foster the connection they have with their clientele and in due course boost their proceeds and returns.
How We Provide a Great Product Without Asking for Too Much Money
The promise of a customised web or mobile application at an economical price seems dubious at first, but we at Magora implore you to look into our methods and see where we cut costs while keeping track of the original idea. Many mobile and web apps seem to primarily focus on the aesthetics and outlook of the software rather than what is in its interior. They forget the fact that if the application cannot sustain itself and attract customers by its functionality, there is no need for the pretty looks.
Magora first and foremost creates an app that is:
Efficient and reliable – promising functionality at a low cost
Secure and swift – there is no advantage of building an app that is not fast or if it lacks in security and privacy
Good to look at – aesthetics are of course part of the venture but once we get everything else in order
Web application development company like Magora insist on improving and upgrading the means of communication between the client and customer and help create and nurture a lasting bond of trust and reliability that lasts for decades.
How it All Comes Into Being
Primarily, in order for us to establish trust, Magora looks deep into the cracks and crevices of the business that seeks to hire our services. We build our knowledge on what said business has to offer, how they function and what is essentially their marketing strategy to manage rivalling competition. Here we plan to get sufficient knowledge on the business just as the employees who are working there so that it can be possible for us to best assess your needs and offer the efficient digital solution accordingly. Like other web app development companies, we want to be more than a hundred percent certain that we have all the indispensable information before beginning our work.
1
After we have understood exactly what you call for, the next step of action is to put together a working prototype that would not available to the public. This prototype would essentially contain the basic framework and is manufactured in a way that it is user friendly, intuitive and serves the users exactly how you would like it to. This step allows web app development companies to perfectly isolate the exact purpose of the app in question and allow its clients to comprehend the fundamentals of the software before the actual line of code is written.
2
Once the basic skeleton has been established, we move forward on to the aesthetics and design of the application, as mentioned before. This step will help you envision exactly how your application will appear and by working hand in hand with our web and mobile application designers you can be at ease that all your resourceful and imaginative ideas will be incorporated fully into your application. This prototype is completely intuitive and interactive and finally converts the ideas of the clients into a tangible, real application in hand.
3
Writing the code and testing it is one step that is completely taken over by our engineers and developers and does not need the input of the client as such. The testing process certifies that there is no bug or glitch in the system before the official rollout. It is necessary for a fluid and successful launch to take place as multiple stress tests and trials are carried out so that a stable, useful product is launched. Web app development companies universally consider this step the most significant in the whole development process because the power of the application is wholly gauged this way.
The final official launch party of the application to the public showcases the efforts of both our teams at Magora and your business. As the web app developers and the clients have already been made privy to the exact workings and details of the app certifies that there is no bombshell waiting in store for them once the official app actually launches into the market-sphere. Our pledge to your business, however, does not exactly end there. Unlike other web app development companies, Magora works side by side with you, through the launch and beyond. Once the application has been made public, we track its progress and performance in the market. We will let you know how exactly the users are interacting with it so that we are always ready to make any adjustments or adaptations in the working platform. The first analytics will give us the readings and insight into where we stand and how satisfied the users are with our application and all of this information will be provided to your business. Whether you use Magora for a one time marketing campaign or whether it is a long term pledge, we are there for you to make sure you get the solution that is precisely ideal for your business.
Clients

Why Magora is the right fit for you
Till now, we have explained in detail exactly how we produce our applications and build our relationship between different businesses however what we have not exactly delved into what makes Magora different from all the other web app development companies around the globe.
We are a creative, innovative and experienced team of individuals. Our objective is to keep in mind the desires of the consumers while providing them with the most excellent possible service. Our emphasis is on economical prices, without having to compromise on the legality or the functionality of our applications. It is this simple fact that helps us maintain a top position in the list of web app development companies all over the world, and the first choice for start-ups and experienced businesses alike. Our expertise is in web, iOS or Windows platform and we understand the time and financial constraints businesses tend to have and hence build our applications accordingly within the assigned timeframes.
Magora is renowned in the tech world as we work with a majority of the substantial and most profitable business in the world such as T Mobile, Mini, Cisco and the World Wildlife Fund. And it is solely due to the fact that we have catered to such big businesses that we are looked up by small start-ups because we provide them with the same quality of enterprise solutions. By catering the needs of the clients at all costs, we are able to translate the accomplishments of the big brands to the smaller businesses. We take in businesses of all sizes and work day and night to provide them with the best possible enterprise solutions that are tailored exactly for them.
The Magora has come a long way from what it was initially – just two young developers. We now have international offices set up in London, Saint Petersburg and Novosibirsk web app development companies from different corners of the globe look up to our values as inspiration.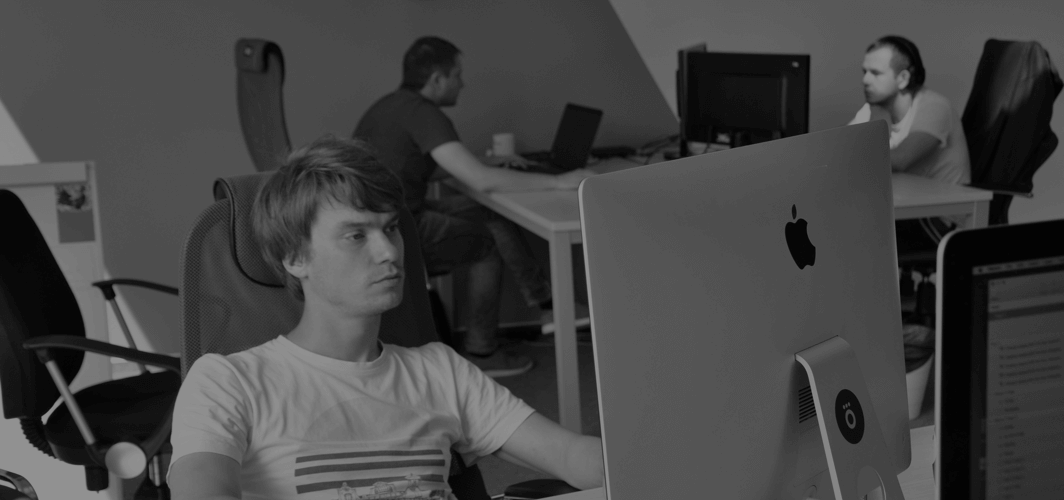 History of Magora developer company growth
At first we often placed too much importance to the aesthetics of the applications. We then moved on to focusing on budgeting and providing the lowest possible cost prices to our clients. However, both these methods proved to be unsuccessful because we were actually compromising on the actual functionality of the applications that we build.
Our values now are goal-specific and in order to build the right product and satisfy the customers' needs while using a low price model of work – we focus tirelessly on discussions, prototyping and essentially architecture development.
Our relationship with the client is not orthodox when talking about web app development companies in general. We pose a lot of questions and we consistently look for feedback from the client at every little stage of the process. We encourage our clients to ask us about anything and everything that they might feel is ambiguous so that there is clarity and transparency at every step of the way. Magora places a lot of importance on post-production, even when the application is set up and delivered - there is no use of it if it is just lying around without anyone using it. Therefore, we put in special emphasis on promotion, marketing and user acquisitions from the very start of each project as we have long term success in our minds.