All you Need to know about the KM System
The term Knowledge Management System refers to any type of software that stores and retrieves knowledge, locates sources of knowledge, improves collaboration, mines hidden knowledge bases, captures and uses knowledge or otherwise enhances the overall knowledge management process.
Such digital program consists of different software modules of the central user interface service. Some of these features allow you to extract data from the customer's entry and history, as well as provide or share electronic documents. KMS can help employees train, support better sales, or help business leaders make critical decisions.
The following categories will cover the vast majority of programs that people normally associate with KM systems:
Groupware and KM 2.0 System
Artificial intelligence tools
Intranet and extranet
Decision support system
Data warehousing, data-mining and OLAP
Content management system
Document management software
Semantic network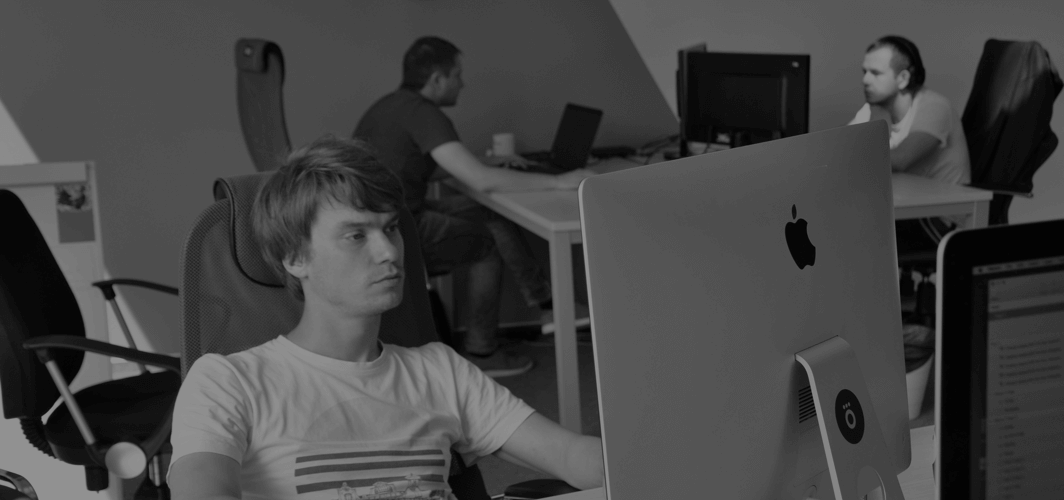 How Can a Knowledge IT Program Improve Customer Loyalty?
When you want to get more loyal clients, building a powerful knowledge management system can change the rules of the game.
In terms of customer support, we often play a role in the responsiveness of things. When you're drowning in support tickets, it can be difficult to take the initiative and take strategic steps to help your clients succeed globally. In addition, you'll almost always find the same problems popping up again and again.
Building a knowledge management software solution can help you to increase customer happiness, reduce support costs, improve overall experience and ROI.
By answering real-time questions and providing self-service options, you can allow users to answer their own questions. By providing these features, customers can help themselves with these repetitive and tactical tasks while you spend more time on more pressing matters.
Benefits of a Knowledge Management System
Organisations that prioritise customer success are more likely to see increasing revenue. When you can provide a self-service customer service portal, you can scale customer support without increasing support costs.
Having support reps interact with customers regarding every given problem is expensive. According to Forrester, chat with real-time support agents costs $6 to $12 per interaction, whilst automated interaction costs just $0.25.
Creating a practical and useful KM system can save support staff time by providing similar or higher levels of customer satisfaction.
In fact, the advantages of a quality management system far outweigh any shortcomings in terms of time or cost – as long as you do it right. While you may think that KMS require only complex, training-intensive products, they can also be used for "simple" products and services. We may think that a typical e-commerce site is very simple, but people still access the FAQ page and ask questions. Gathering knowledge is still useful in helping customers solve their problems.
Problems and Challenges
The two main challenges in creating a knowledge digital system are:
Development and architecture all the functions;
Measurement and optimisation of the software.
Our company can help you with any challenge, as our solutions are tailor-made to your needs as well as easy to use.
How to Prepare for Management Solution Integration
To get started, join your team and talk about the problems that usually come up. Gather your support team and give them ideas about KMS issues to answer the questions they're getting. These things should quickly rise to the top because they're emotionally relevant to the support workers – after all, duplication is very frustrating.
Clients

How to Build an Effective Knowledge IT System
The first step in developing a knowledge management system is to understand the knowledge to be registered. What are the common problems, challenges and questions and how should the responses to these be recorded? Although you can use many strategies to collect this information, you can check some outstanding issues by filtering the support ticket system. These are the issues you should try to address first. A good way to determine what functionality you need is to consider the ready-made solutions available on the market.
TOP rated KM systems that can be well-tested
Zoho Desk is a cloud-based service from Zoho Corporation that addresses the needs of businesses of all sizes. Key features include a customer support portal, ticket management, contract management and reporting.
Zoho Desk organises multimedia interactions (phone, chat, email, social media, self-service portals, forums) and presents them in one place. Tasks such as service updates, notification rules, ticket assignments and time-based operations can be automated by defining workflow rules. The solution provides planned and customisable reports, happiness ratings and graphical dashboards to analyse customer satisfaction.
Bloomfire is a cloud-based collaboration platform designed to help employees research information to get the job done by connecting people with information and knowledge. Bloomfire provides content management and social collaboration capabilities in web applications.
This solution supports a variety of content types, including PDF files, screenshots, videos, PowerPoint presentations and more. Bloomfire is used by businesses of all sizes in the IT, hospitality, health, real estate and education sectors.
Jira Service Desk is a management solution that helps IT and service teams with event management, problem solving and change control. The solution provides both cloud-based and on-site deployment.
Jira Service Desk's self-service features allow users to resolve tickets and queries by accessing the knowledge base. The program helps the service team automate repetitive tasks.
Bitrix24's CRM solution provides a platform for businesses to organise and track interactions with both potential and existing customers and partners. The software allows users to record and manage customer interactions, generate sales reports, gather and store lead data and target audiences.
Potential customers garnered from the user's site (for example, from a feedback form) can be provided directly to CRM. Users can create messaging templates, send individual or group emails to potential contacts and customers, schedule meetings, capture notes on customer interactions and assign tasks.
Zendesk is a cloud-based help desk that provides customisable tools for creating customer service portals, knowledge bases and online communities. The program offers live chat features, a front-end portal and integration with applications such as Google Analytics and Salesforce. Zendesk is used in a variety of vertical markets, including government, media, technology and retail, from small-scale to large.
The Zendesk online portal helps agents track tickets and their status. Customers can view existing tickets and find query responses with similar questions, and if they are not satisfied, customers can submit their own tickets on the portal. Zendesk also offers support page brands with commercial logos, themes and brand imagery.
How to Get Your Ideal Software
The Main Attributes of a Knowledge Base Software
Your main task is to identify the key aspects or attributes of the KMS. You should create a checklist identifying the key features to ensure the technology you're getting solves business problems as well as enhancing overall profitability. Here are some key features of the KM system:
Distributed

- A distributed system is one in which the components are distributed by a variety of servers so that the knowledge can be accessed in various branches or offices around the world.

Open

- Open systems are systems in which employees can access any information from their current location.

Customisable

- KM systems must be highly customisable and flexible to allow room for better usability and better personal experience.

Security

- The system must be secure to prevent loss of information, duplicate threats and other security issues.

Measurable

- The system should be measurable because it must be able to measure who gains access from which location and so on. Measurable systems can better manage and analyse the effectiveness of overall knowledge management within an organisation.
Your knowledge digital system can have all these features, or only those required to achieve your business goals.
When you approach the Magora team with a development request for a knowledge management system for your enterprise, we do our best to provide you with handy intelligence tools based around a friendly user interface that will help accelerate your workflow. Before we begin, we thoroughly investigate your business to understand the structure of the DB and the growing needs of your company, so as to be able to implement an architecture which will be flexible enough to respond to market changes and new demands. As a result, you get a fully custom solution tailor-made to manage the knowledge DB and working in accordance with your enterprise standards.
Contact us today to discuss your tasks and we'll help find the best way to solve them, as well as automating any processes you can't cope with.