We Know What Your Customers Want
We always put users at the center of our development process. That is why at the beginning of every project Magora software creators take the time to investigate the wished and the needs of your customers with an aim of solving any issues and providing them with software that is useful, good-looking and valuable. Another important aspect of success is finding the right market for your product.
Before proceeding to actual programming and design, our business analysts work together with you to assess the needs of your business and craft a comprehensive mobile strategy. Conceptualising your ideas and prioritizing feature at the earliest stage provides us with a clear picture of the process and minimizes risks of the application not complying with your requirements.
1
Mobile App Developers London to Rely on
Magora London developers rely on our broad expertise, not instincts. Magora team constantly improve and broaden our horizons, delivering a cutting-edge product that changes the way you interact with digital technologies. App developers London can bring your business to an entirely new level. Magora experts create the application that changes the world around and provides users with outstanding mobile experiences. We never stop at average results and always am at achieving success, collecting user feedback, enhancing functionality and fixing bugs.
2
Excellent Client Communication
At Magora, we welcome our clients to become a part of our team, taking an active part in decision-making and the development process itself. Our London developers keep you informed about the progress the team makes and ensure the full transparency of the process. Our experts will explain to you the meaning of IT terminology and keep you in line with ven the most minor changes to the project. Magora software design agency ensures seamless communication via Skype, Slack or any other communicative tool you prefer to always stay in touch. The experts at Magora digital firm follow the agile methodology, so you can be sure that our digital experts will deliver a working product within the shortest time possible.
Software Development and Business Consulting Services App Developers London Offer
Establish a strong online presence for your company or startup and launch the new product to the market fast
Engage customers through user-friendly and visually stunning mobile apps.
Optimise your website or application for search engine and post content that is useful and interesting
The agile approach to software development empowers us with great flexibility and ensures that the project keeps within budget and timeframes.
Our London developers create high performing databases that keep your corporate data safe and secure.
Problem fixing, issue solving, performance monitoring, service level agreements, 24/7 support that will help you with any issues at any time of the day.
Native mobile app development for Android and iOS
We deliver high quality secure native apps with intuitive interfaces and rich functionality.
Bring Your Business to Success
with App Development Professionals


Online business strategy.

We will help you validate your ideas, target an audience that is most interested in your products and create a strategy to get the biggest return on investment.

Software design and coding.

Build an MVP (minimum viable product) that you will be able to launch to the market within weeks, and expand the functionality according to user feedback.

Product improvement and modernisation.

Discover, research, design and implement in regular cycles, helping your products evolve along with your expanding business.

Bring tangible value.

Our scalable and secure solutions will help you achieve business success and outstrip competitors, getting your brand to the top of the market.
Streamline Your Business Process with First-Class Digital Solutions
Native mobile application development
Web-based software
Graphic and UI/UX design
Online business strategy
Magora is an industry-leading team of designers, programmers, analysts, architects and other IT experts that assist businesses in harnessing the latest technologies to reach out to consumers, enhance productivity and accelerate innovation.
Clients

Bring Your Idea To Life And Change The World Around
Discovery is an important stage of every application development process that is when the developer gets the understanding of your business and learn about the preferences of your customers.
If you want to take a look at successful project mobile application developers London have delivered, check out our vast portfolio of top-notch software be built. Magora application creators build apps with broad functionality and appealing designs. The mobile revolution changes the way businesses interact with consumers.
How to Stay on Top of the Market
In the age of smartphones and tablets, iOS and Android app development are the essential components of any market strategy, not mentioning the website that must be mobile-friendly if you want to keep in line with the fierce competition. To add even more, customers today are spoiled with first-class digital products of the highest quality, and if you want them to regularly use your application or website, you need to comply with their high expectations.
Digital Solutions That Bring Value
Internet technologies are our craft we are dedicated to and passionate about. Our mobile designers and developers are well-versed in various technologies and have a deep understanding of different industries. A seamless process and broad expertise enable us to create industry-leading digital products that perfectly fit into your business and appeal to your customers.
Solid Background in Software Development
Over almost 10 years in the IT industry, we have delivered more than 350 software products across various industries, which makes us one of the leading mobile app developers in London. We are extremely proud to have worked with some of the worldwide famous brands and to empower them with high-quality technologies and apps for iOS, Android, and other platforms.
Another quality that distinguishes us from many other application development agencies is our unique approach. We are the pioneers of new technologies and forward-thinking specialists who always look into the future. Magora developers are always the first who adopt new technologies and put them to use, allowing companies to leverage the latest innovations.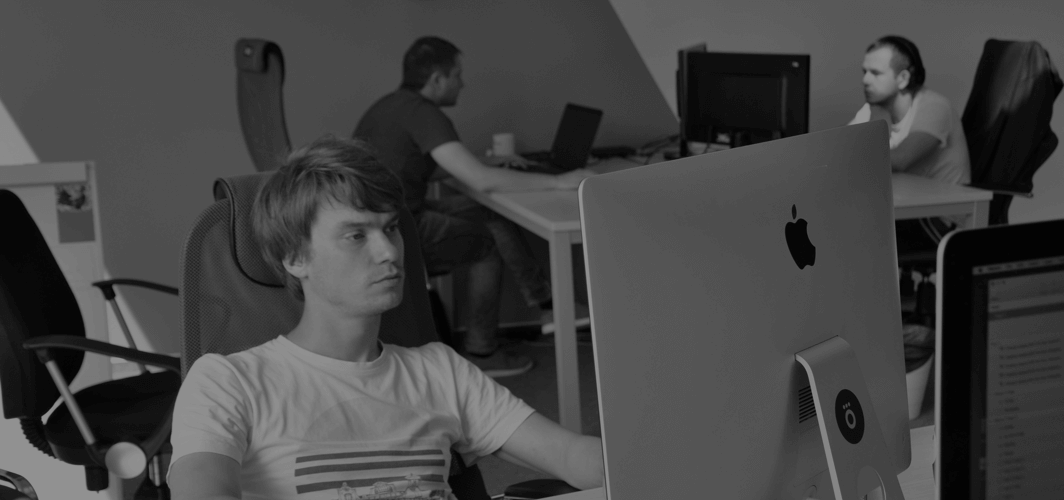 Technologies and Programming Languages We Utilise


We have a solid background utilizing different programming languages: Java for Android apps, Objective-C and Swift for iPhone and iPad, C#, .Net and other for desktop software and Windows. Developers will help you find the languages and the platform that will best address your application development needs and guide you through the world of software design. We have experiences using the latest technologies, software development tools and integrated development environments (IDE) including Apple Xcode and one of the most popular cross-platform tools Eclipse. Over the years, we have learnt even the smallest nuances of well-known software development kits such as Cocoa Touch, OpenGL, Android SDK, Cocos 2D and Visual Studio, and if our London developers have not mentioned any technologies you want to apply to your project - do not worry, we know it without a doubt.
Willing to Work with the Leading London App Developers?
Give us a call or drop us a line - we will answer any of your questions and discuss your project in great detail. Do not hesitate to get in touch. Magora developers London will be happy to hear from you. Whether you want to build a new software program from scratch or improve the legacy enterprise system, we can tackle a project of any scale and complexity. Simply contact us.
We deliver apps that bring real value. London developers focus on bespoke enterprise software development that increases productivity, automates routine tasks and enables your staff to access corporate data on the go. Get in touch and benefit from a free consulting and software development cost estimate.