Who are We and What Can We Do for You
Magora is an online IT company that has highly trained IOS developers, engineers, programmers, coders and consultants, with decades of experience in a myriad of scientific fields. We deal with customers from around the globe, from regular citizens to huge corporations, both on long or short term. We ensure that the parties involved have optimal communication in order to maximise efficiency.
We'll thoroughly evaluate your projects and ambitions and we'll deliver a complete project plan; a document meant to detail the project's scope, cost, execution, and control. In short words, you come with the idea, we'll handle everything, from bureaucracy to implementation and execution - just one among the many advantages an ideal hire an app developer offers.
An individual or multiple specialists will be carefully chosen to match your necessities. We are also comfortable working with multiple stakeholders, as previously stated, one of our strong points is communication, so dealing with a multiple party employer won't pose any difficulties to our app developer for hire.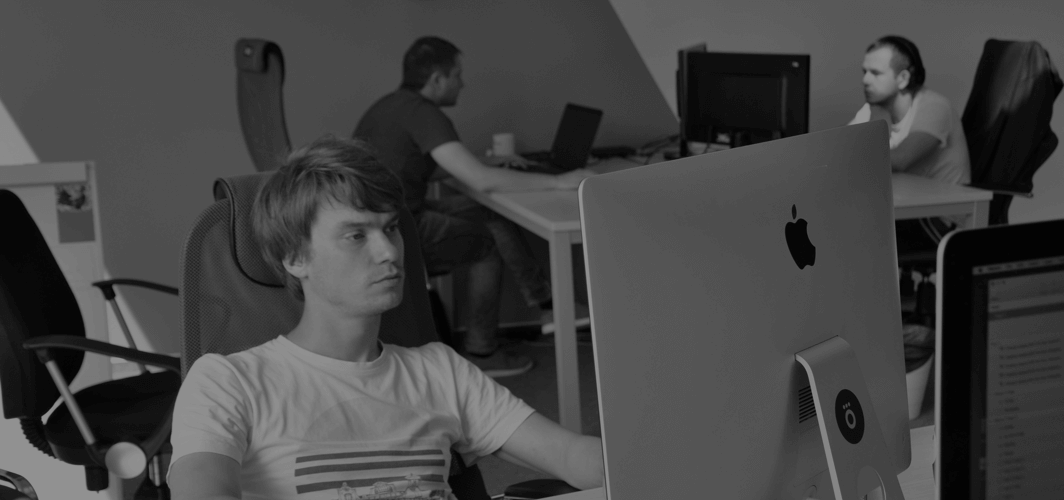 Our Workforce
Our company houses some of the most talented programmers on the global market. Some of them are renowned worldwide. We employ only the best by carefully evaluating their capabilities. Diplomas and certifications are definitely a plus, but one of the main criteria in which we employ our workers is by testing them. If the prospect can prove his proficiency in one or more of the industry's sectors, then we consider hiring him. The prospect undergoes further training under the guidance of an authority, till he's capable of working autonomously and produces flawless results. The training phase can take some time and resources, we ensure that all our employees know the ins and outs of the industry because we care dearly about our work quality, so that's why we invest so much in our specialists. Our rigorous selection and training system guarantees that the app developer for hire is a proficient programmer that will deliver exactly what you wish and when you wish as deadlines are sacred to us.
Our Relationship With Clients
1
Our services have a trial period in which you can back down for any reason, without any penalty. We strive for perfection both in the technical aspect as well as in the customer service. Part of our success consists in making our customers happy and we've succeeded in doing so since the company's creation. We can truthfully say that the majority of our clients had nothing but good feedback to give us; telling us how stoked they got upon seeing their ideas come to fruition, how proud they felt to have created something that's successful. We had some pretty ecstatic employers that have used the services of our app developer for hire along the years, many of whom became lifelong partners.
2
Feedback is important to us, it serves as one of the major ways in which we can improve our company. The majority of our first-time clients become regulars because they're so satisfied with our performance. Many clients want to monetize the apps we developed and most of them succeed, turning quite a profit from the sales. Our company proudly declares that it has never had any kind of legal problems with our customers. Our internal policy with the app developer for hire is foolproof and we reserve the right to discontinue any rapport with an employer if we have reasonable doubt to think that he's ill-indented or out of legal/ethical boundaries.
3
Just as Apple.inc reserves the right to reject any iOS app or software from the public market if the company deems necessary because of a certain ethical/moral principle. Magora mediates between the clients and the professional app developer for hire, making both parties respect the rules of this money-service transaction. We have the fundamental conviction that every party should treat others with fairness and respect. Nobody should mistreat others and our company is built on such principles of work ethic. We'll treat our clients with the best services our company can offer, but at the same time, we'll keep in mind the work volume of our workforce, look out for them and cater to them accordingly.
Why You Need Us
You need our app developer for hire because few businesses achieve national or international success without a strong online platform and application. Just think of any thriving business, small or big, and you'll realise that all of them have a strong online presence and application. The Internet is an excellent environment for marketing. Let people know of your existence and expand your client base, greatly. With a great team like ours, you'll transform your company, you'll be able to recognise yourself as a market leader, receive thousands of unique visitors every day, and see your gig grow before your eyes.
By partnering with our app developer for hire long-term, you'll have huge advantages. First of all, you won't have to worry about our programmers' availability because our work staff is ready 24/7/365. With us, there is no hassle about benefits, vacation time, stock options, unemployment, recruiting time, paperwork, etc., we take care of everything and you can devide how much you wish to get involved, depending on your level of understanding of things or just general preference. You can participate fully in the decision-making or just give some general ideas and go by the hand of your app developer for hire and his team.
Clients

Juridical or Physical
Be you a physical/natural citizen and don't have a company, but you just want to create a software or an app, our app developer for hire is still the right catch for you! We've had thousands of customers that just had a great idea and wanted to concretise it into an iOS app, for example. All of them were satisfied, all of them achieved success and some of them reached stardom. Their apps, produced by our app developer for hire, became a sensation worldwide. And this has been downloaded in the Google App Market and App Store by tens of thousands of people and brought the owner both capital and publicity. We also guided a lot of small entrepreneurs towards mainstream success with the assistance of our experienced consultants that have been in the game for dozens of years and know the ins and outs of the industry.
If you have a good idea that you'd like to transform into reality, consider an app developer for hire. Don't hold back on calling us, we'll provide assistance, confidentially evaluate your ideas and propose a payment plan as well as a business plan for the app, software, service, etc.
Remember that the product matters, but execution matters more
With us, you get the most bang for your buck
Never put us in doubt, even if you are hearing about Magora for the first time, we assure you that we're a very knowledgeable and serious firm, renowned internationally, a reputation we hold very dearly and wish to preserve.
As we previously stated, there isn't a technological project complex enough for our team. Some of our team members have MS/PhDs in different exact sciences such as mathematics, physics, engineering, economics and so on, from high-end universities that guarantee the qualifications of our workers.
You'll never experience communication difficulties as our app developer for hire are polyglots and speak English fluently, with multiple certifications to attest it.
We can also assign IT specialists that can speak your foreign language and that are close to you geographically so you'll be able to communicate conveniently on your own time zone. Our app developer for hire are very adaptable and versatile.
For some projects, we have fixed prices, but for the development of iOS apps, for example, we can even accommodate lower budgets. For lower prices, you'll have restricted access to some of our services, but the final product will most certainly meet your expectations.
The technical capabilities of our app developer for hire expands beyond current technologies on the public market. For the right price, we can work with all technologies and devices that are newly released to the public consumer market. In the iOS sector, we can work with the iPhone, iPad, iBeacon, Apple Watch.
iPhone? We'll get it done!
Technological Omniscience
Our team of app developers for hire also specializes in the following: Android/Windows Mobile, Wireframing, Responsive User Experience/User Interface Digital Design, Icon/Logo/Illustration/Template Design, Photo Retouching, E-commerce Solutions and Consultation for corporations as well as start-ups, User Testing, Wordpress, PHP, HTML, CSS, OpenCart, Social Media Advising, Corporate Identity, AutoCAD, Unity etc. Our app developer for hire is ready for your most particular, complex or even obscure projects. Our company is like a practical encyclopaedia, you name it, we make it.