Mobility is on the Rise
The appetite for apps has been rapidly growing over the past decade. The number of downloads from Apple's App Store is more than 140 billions, according to the latest statistics.
The cumulative number of downloads in Google's Play Store is also impressive, having reached 65 billions. Consumers followed the trend almost immediately, rushing to buy smartphones from the very release of the legendary first iPhone in 2007, while businesses have been lagging behind. Only recently many enterprises have started to incorporate mobile solutions into their everyday workflow, streamlining processes, increasing productivity and enhancing employee mobility.
1
Business Smartphone Revolution
The smartphone revolution in the business environment started when companies began to realize that they can use mobile devices to optimise inner business processes. Smartphones offer a wide functionality that can solve a great variety of tasks. Consumers have found many ways to use it in their everyday lives, and businesses followed tier example, translating consumer experience into the business world.
2
The Advantages Of Mobile Apps
Apps can streamline such simple processes and basic tools as emails, messaging, calendars, as well as give access to important corporate data and functionality on-the-go. Applications can incorporate previously disparate software programs into a unified mobile solution and automate routine processes. Moreover, incorporates with hardware sensor and other technologies known as the internet of things, it can grant industries many benefits that have never existed before.
3
Types Of Mobile Applications
There are various types of mobile solutions that serve different purposes and address different needs. Typically, apps can be divided into three major types: system applications that go along with the mobile platform, for example, a phone app; ready-made applications that are available at major mobile marketplaces such as App Store and Google Play - you can download them and use instantly; and, finally, bespoke applications that are tailored for the specific needs of the client.
Our Achievements:
322 App Development Projects
413 Mobile Applications
75 Enterprise Software Solutions
Business App Development
A full-fledged mobile business strategy should combine all the three types of mobile software.
However, to ensure your strategy's success, you should understand where you need to use off-the shelf solutions, where tailor-made apps fit the best and how to maximise the value of built-in apps and tools. To create a winning strategy you need to have an in-depth understanding of the need of your business to identify what aspects need optimization and where it is better to drive new opportunities and bring in innovations.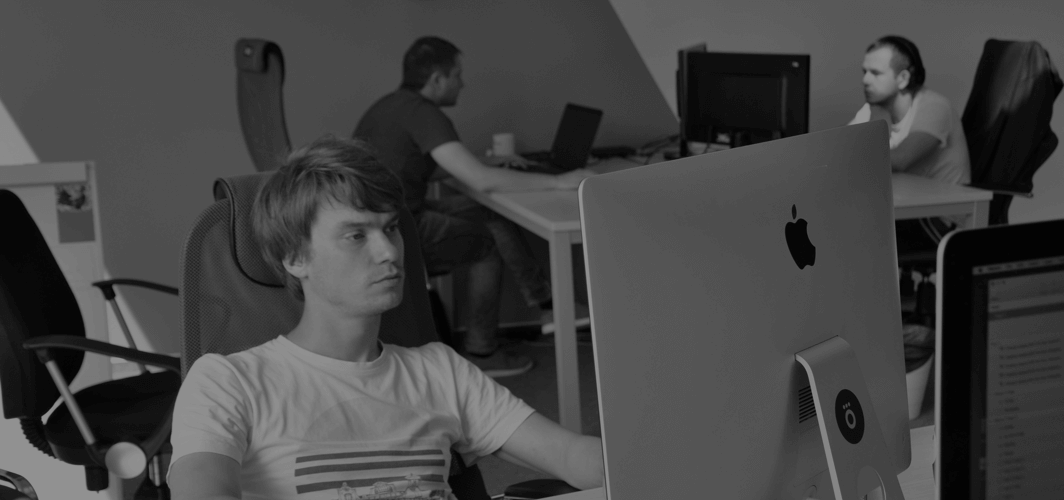 Mobile Strategy
A well thought through mobile strategy can bring tangible benefits to your business. A bespoke native application for iOS created by Magora developers for a large cargo ship company enabled them to save several tons of fuel per day. It helped the company carefully manage their fleet to reduce expenses on ship servicing, avoid excessive downtime and prevent damage to the ships' hulls caused by incrustation.
The app enables the company to get rid of inconvenient paper documentation and gathered all important analytical data in a visual interface with various handy widgets. The widgets showed critical levels of fuel consumption, informed about possible breakdowns and predicted fuel consumption for every ship, providing the ship operators with valuable information on the condition of the fleet.
Enterprise bespoke applications can be productively used across many different industries. For instance, in logistics and transportation applications allow to optimise routes, track parcels and ensure timely delivery of goods, saving time and money. In other areas of business mobile apps can serve as a way to get quick access to important information, collaborate with your team and arrange meetings on the go.
A large maintenance company that served a neighbourhood of a big city get id of the paper-based documentation, reduced expenses and improved employee productivity - all thanks to a custom mobile app. The investment paid off within a few month, and the overall income of the company grew by more than 50%. The good thing is that apps are not the domain of large enterprises only - small and mid-sized businesses can take advantage of mobile solutions too. Applications can bring many benefits to businesses of all size across different industries.
The fact that we mostly learn about the success of big corporations is not because small businesses do everything wrongly. Smaller companies that understand technologies, team up with experienced developers and know how to best incorporate applications into their processes achieve success that may be even bigger in proportion. You do not have to possess a huge budget to take advantage of mobile solutions.
The common mistake many businesses make is trying to achieve great results within short time. You should be prepared to first design an MVP, minimum viable solution, which can be done within a few weeks at Magora, and then polish it, expand and analyse the customer feedback to modify the software according to the wishes of your audience. One major challenge that many companies face when introducing mobile solutions into their workflow is integration with legacy systems, because not all corporate programs are ready to switch to mobile.
You may have many great ideas on how to improve the way you work through mobile apps, but first, you should take a look at your legacy systems and decide whether they are ready to take this leap. If you start developing a mobile solution without having prepared the integration of you existing programs, it can result in many downsides and failed expectations. When mobile experts at Magora start working on a project, we always take the time to audit the existing solutions and check whether they are ready for the integration.
Clients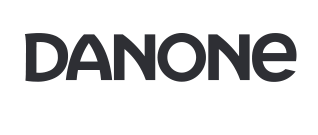 Can You Afford to Develop Apps for Business UK?
Because of an ever-rising demand for native mobile apps, the cost and the availability of application development enhance too.
Many companies allocate enormous budgets to create a customer-oriented application to reach out to target audience, meanwhile their internal processes require bespoke software too, but the budget for such solutions is limited in many cases.
Cheap applications are not the way out, as they expose your business data to many risks:
35% of apps share personal information;
37% perform suspicious security actions;
85% expose sensitive data.
Off-the-shelf customisable applications offer a solution to the problem of high cost, but are limited in functionality. Moreover, there are not many options for customisation as such applications are targeted at a wide range of organisations.
As a result of high costs on application development, many experts predict a trend on apps with a basic functionality. Applications with minimalist designs aimed at performing a single task are already on the rise, and are likely to keep their position as a big trend. App maintenance and management are likely to become easier as well because many enterprises create app constellations where every employee can find necessary tools. Market research indicates that almost one-quarter of all businesses are developing similar solutions at the moment.
The latest trends that are big right now but still have some time to reach the business environment are augmented reality and virtual reality, which have become possible thanks to a wide availability of Wi-Fi and a faster mobile internet such as LTE and 4G. Other specialists believe that the future is in wearable devices and connectivity. High-speed wireless connection to the internet enables field employees and in-house teams collaborate using personal devices with installed corporate software or off-the-shelf applications from App Store or Play Store. Moreover, even the most complex enterprise systems now can be stored in the cloud, allowing businesses to avoid the installation of clumsy servers on their premises. The most forward-minded businesses have already started modernising their existing software infrastructure, transferring it to mobile and cloud solutions. Wearable devices such as smartwatches offer many possibilities to businesses such as hotels and restaurants, enabling the staff to solve many problems on the go.
Wide Expertise in Enterprise Software Development
At Magora, software development and digital business consulting company, we plan, design, engineer, implement and launch applications for thriving businesses.
Working with our software development team, you can be sure that we will provide you with:
Enterprise data security and confidentiality;
Comprehensive software requirements specification;
Wide experience across various industries;
Deep understanding of mobile technologies;
Seamless application development process;
Time-proven approaches to software development;
High-quality, visually appealing and feature-rich digital products.
Chat with Magora developers today to let your brilliant IT project be ready just in time for your business expansion.