Apps Showcase – Handy Social, Travel and Leisure Tools

Whether your weekend begins with a hot cup of coffee and a favourite book, a walk with your dog or early morning jogging, one thing we can all agree on is the need for a little leisure time to recharge one's battery. Needless to say, your smartphone or tablet is a perfect partner for this. With the new social, travel and leisure apps by Magora, entertainment is close at hand. For those of you wishing to stay tuned with the recent news, then there is the Sala De Espera application.

This app is designed to view and read articles and news directly from the popular Venezuelan magazine Sala De Espera. What makes it noteworthy is its social networking features: writing to an author and leaving a comment from Facebook or Twitter accounts.

Want to keep close bonds with your kids and family? Want to give your kids a child-friendly and safe platform that allows to video chat? Chatty kidz is the right option. Video- allows kids to call their friends and family, share pictures, zoom in and out of the video and pictures and more. Your video call partner is in sync with what you do on your screen. This brings kids and close relatives together.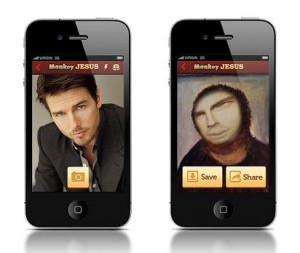 If you are really bored and want to have some fun, try the Monkey Jesus look using our new app! This simple yet funny app locates a person's face on the photo and turns it into a funny edited icon. Different photo filters make a person's face look like a cartoon hero and comparable to the notorious painting "Ecce homo" (Behold the man). Have fun and share your Monkey Jesus images with friends on Facebook, Instagram, and Flickr!

Vienna online is your versatile personal travel assistant. These web and mobile apps will help you get the most out of your visit to Vienna. Use our shopping and restaurant guide, transportation app and web cams service to make your stay in Austria enjoyable!
open