Business Intelligence Software
Magora is engaged in creating business Intelligence software since 2010. During this time we've worked out several advanced cases, based on data structuring, probability and mathematical statistics. These core elements, coupled with business forecasting development, gives you an insight into data clusterisation, raw materials consumption, and the similarities in customer behaviour.
Case Studies
How Business Intelligence can refine your work
Business intelligence software is created especially to extract, analyse and visualize the data, to build the conceptions and forecasts, to easily find out the similarities in the multivariate sets of data. BI programs usually utilize the data, preliminary downloaded in the DB or stored in a data warehouse.
With bespoke business intelligence software, your decisions are based on real facts, not on feelings and intuition. An advanced background in mathematics allows our programmers to build the model, implement data sampling and DB structuralisation, so to achieve clear figures not only for historical data but also for future trends.
Stages of developing BI solutions
Business needs analysis
Data storage inspection
Competitor's solutions investigations
Scope collection and task prioritisation
Appropriate mathematical modelling estimations
Software requirement specification
Realisation of the BI software
Our Achievements:
322 App Development Projects
413 Mobile Applications
75 Enterprise Software Solutions
Development of BI Systems
Magora helps customers to find growth points for businesses. The introduction of a BI class system can be a turning point in the development of your company. Therefore, it is especially important to choose a partner that will help to seamlessly integrate a new product into the current organisational structure. Experienced developers will help you at all stages of building a new tool, and organically integrate it into your current IT landscape.
Custom Business Intelligence software development can save you from many problems that are inherent in ready-made solutions from vendors, lack of system scalability, the need for additional integration costs, duplication of data storage sources, and lack of complete vision.
When designing your own analytical tools, you will be able to receive an automatic generation of company reports, the details appropriate to your business goals, confidential data protection, and the possibility of remote access, including the password-protected services from mobile devices.
Cornerstones of Your Success
A great contribution to the stability and reliability of our services is ensured by the fact that Magora has all the specialists for your project:
Software Platform Architects
Developers and Mathematicians


Financial and Trade Specialists
Testers, Couches, and Technical Support Specialists
All of them work as a part of your team, getting the deep understanding of your exigent demands, and formalizing the BI software requirements in a technical language. This allows you to make the Business Intelligence system useful for your current needs, and flexible for future necessities.
The second pillar of the project's effectiveness is the processes and standards that we have formed over the years. Flexibility and transparency of processes, in combination with a set of methodologies and standards ensures a reduction of costs and the achievement of the right results in a given time frame.
BI software is data analytics systems that can receive information from any source, from Excel files to API of any other automation systems of your company. Products of this kind are used to solve business analytical problems, such as strategic analysis of information obtained from various sources and in different formats, and support for making managerial decisions by forming any kinds of reports, as well as their visualisation.
With the help of experts from Magora, you will receive a scalable product, fully documented and easy to use, which will solve the tasks you assigned.
Competent specialists allow you to implement information systems of analytics of any complexity. When designing such solutions, we always immerse ourselves in the specifics of client's business, jointly explore the processes to create a product that fits perfectly into your business structure.
If you feel the need to automate the processes of receiving and processing big data streams - contact us. Our employees will offer you unique software developed for the specificity of your company.
Most BI solutions have the following key capabilities:
Big Data Storage
Information consolidation in various formats
Flexible adjustment of analytical algorithms
Visual representation of any information
With the help of a full set of data and correct interpretation of reports, making rational management decisions will become much easier; operational control of the organisation's activities will become possible within a single system, and visual presentation of information will help to quickly identify risks.

Business Intelligence Software Means Reporting
BI platforms give you the freedom to create apps that help organisations learn and understand their business. Gartner defines the BI platform as a software platform that provides the following 12 features:
BI infrastructure. All platform tools must use the same security, metadata, administration, portal integration, object model and query, and should share the same appearance.
Managing metadata. This is perhaps the most important of the 12 possibilities. Not only do all tools use the same metadata, but provide a reliable way to search, capture, store, reuse, and publish metadata objects such as dimensions, hierarchies, measures, performance metrics, and report layout objects.
Development. Business Intelligence software must provide a set of software development tools - in conjunction with the software development kit for creating BI apps - it can be integrated into the business process, and/or embedded into another expression. The BI platform should also allow developers to create BI applications without coding using the components for the graphic assembly process. The development environment must also maintain a web-based service interface when performing common tasks, such as scheduling, delivery, administration, and management.
Workflow and teamwork. This feature allows BI users to share and discuss information through shared folders and discussion topics. In addition, the Business Intelligence application can assign and track events or tasks dedicated to specific users, based on predefined business rules. Often, this feature is provided by integration with a separate portal or workflow tool.
Reporting. Reporting provides an ability to create formatted and interactive reports with high scalable distribution and scheduling capabilities. In addition, the BI platform vendors must handle a wide range of dashboards (for example, financial, operating and operational).
Dashboards. This subset of reports includes the ability to publish official web reports with intuitive information display including dials, sensors and signals. These displays show the status of the performance indicator, compared to the target value. Increasingly, dashboards are used to distribute data in real time from online apps.
Special request. This feature, also known as self-service reporting, allows users to solve proprietary issues, without relying on IT to create a report. In particular, tools must have a reliable semantic layer that allows users to navigate through the available sources. In addition, these tools should offer query management and audit capabilities to ensure that requests are well executed.
Integration with Microsoft Office. In some cases, Business Intelligence software is used as an intermediate level for management, security, and performing BI tasks, but Microsoft Office (especially Excel) acts as a BI client. In these cases, it is vital that the BI provider offers integration with Microsoft Office, including document support for formats, formulas, update data, and summary tables. Enhanced integration includes mobile lock and feedback.
OLAP. This allows end users to quickly analyse data. Queries and calculations, allowing an analysis style known as "cutting and slicing". This capability can cover various storage areas such as relational and multidimensional.
Advanced visualisation. This provides an ability to display multiple aspects of information more efficiently through interactive images and diagrams instead of rows and columns. Over time, visualisation goes beyond simple data for cutting and slicing to include more business projects that are process-oriented, allowing all stakeholders to understand the workflow through a visual presentation.
Predictive modelling and data mining. This capability allows businesses to classify categorical variables and evaluate continuity variables using advanced mathematical methods.
Scorecards. They take the indicators displayed on the control panel a step further by applying them to the strategic map, which aligns the key performance indicators with the strategic task. Indicators should be linked to relevant reports and information for further analysis. The scorecard implies the use of performance management methodologies, such as Six Sigma or a balanced scorecard.
Clients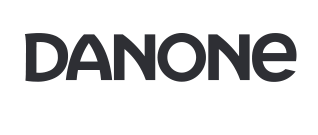 BI Software Development
We analyze your data, find value and create a complete BI solution for working with large volumes of information.
Our BI software works stably without external control and does not require serious preparation of the end user.
Our areas of specialisation
Data Mining. Extracting data to effectively solve business problems
Data Aggregation. Information collection and storage from various sources in real time
Big data processing.Processing large amounts of unstructured data
Streaming processing. Processing of large streams of events in real time
Machine learning. Automatic detection of regularities in data
Predictive analytics. Creating forecasts for making optimal business decisions
Components of BI Systems
Database. Reliable and secure databases with the ability to configure replication and parallelisation
Data Processor. Processors with high performance, fault tolerance and flexibility, an advanced diagnostic and logging system
Utility services. A notification system, generation and distribution of reports, etc.
Interface. An intuitive management system that requires minimal effort to educate users
Our advantages
Mobile BI application. We quickly transfer the software from the field of Business Intelligence to the mobile environment
Effective interaction with the client. We work with the client in the framework of a single team: we hold weekly meetings, show demo versions of the app
Cloud BI solutions. We create and implement the system on various platforms, such as Microsoft Azure, Amazon Web Services and IBM BlueMix
Science Team. Our analysts have fundamental education and have been trained in analysis techniques. Each specialist is a programmer with the experience in creation and support of enterprise solutions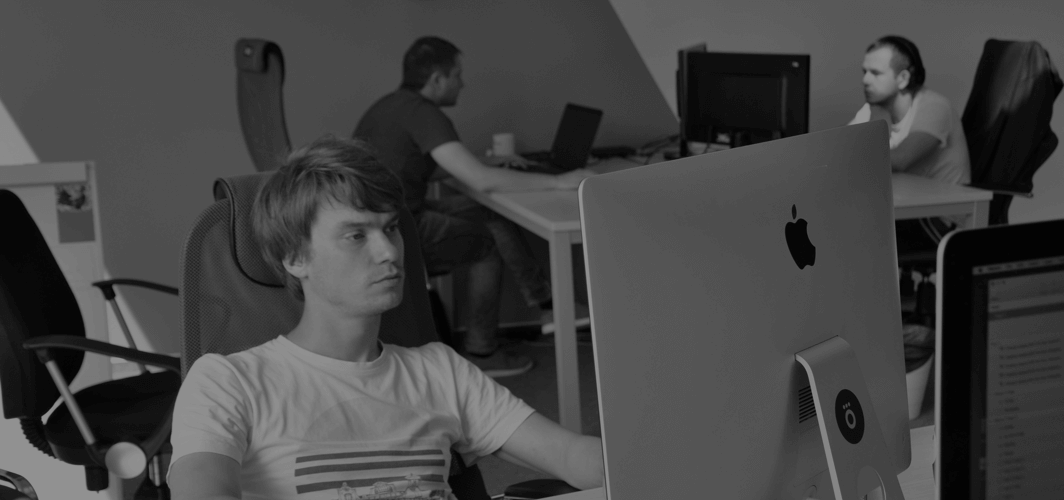 Make Your Business More Intelligent
Automation of the company's infrastructure inevitably leads to the appearance of huge databases, including electronic document management, reports on the results of each department, financial information, information about personnel, customers, the company's resources, marketing activities, the chosen development strategy, and the behaviour of competitors, etc. If you feel that it becomes difficult for managers to effectively control such a large amount of data, especially in real time, you do need a professional BI system.
Magora team is here to help you transform an existing business data into a helpful key to making decisions in the changing market environment - from strong sales forecasting to the needs of labour and raw materials for the development of a new branch. We develop interfaces of BI software, providing you with a convenient tool, and saving your time for data analysis. We do this by implementing structured data sampling, auto reporting and integration of widgets, which let you see the trends and interdependencies in seconds instead of calculating sets of data in hours.
If you need valuable advice about your BI project - give us a call. Our business consultants are ready to share their knowledge about data processing and can give some helpful tips about functionality and the automation of your project.