What is the Role of Invoice Software?
With billing software, you can automate, accelerate, and manage your processes to receive payments on time. Such solutions allow you to do the following:
Create invoices. Today's online platforms are relatively easy to use compared with desktop software and are becoming the first choice for many people. Regardless of the local system, you can easily access information from anywhere in order to customise bills.
Provide customer support. Most finance IT systems are easy to set up and use, providing useful information about financial transactions. The most important thing is to be able to get customer support from software vendors. In addition to providing manuals, knowledge centres, tutorials and resources, you can also use live chat, email or phone support to guide your program usage and potential.
Generate reports. You can use such tools to generate a variety of reports that can help you keep track of your financial situation and track current documents that are not yet cleared. You can automatically generate reports, export them as PDF files and share or receive them by email.
Easy to bill and pay. An online platform does not require additional configuration and can offer the ability to process payments. Using billing programs, you can create an online portal for direct payment and immediate processing. It also allows you to accept foreign currency payments as settlement and invoice solutions have the ability to handle multiple currencies.
Clients
How Does Invoice Software Work?
Knowing what accounting software is means understanding how it works. The simplest billing tool is designed for automation and accuracy. If your company sends bills regularly, it is helpful to have a system in place that can handle repetitive tasks, ensuring that everything is in order. There are many types of documents, depending on the industry or business involved (retail, construction, service, etc.), which can appear in any form (credit notes, statements, recurring invoices, work in progress). Regardless of how they appear, they all have similar key elements and a single goal - get paid.
Online billing applications are very simple and generally perform all these basic automatically:
Creation. You create invoices from scratch and fill in line items with customer names, quantities, values, sales taxes, discounts and more. You can choose to use the template built into the software by simply filling in the fields. Most apps offer customisation options where you can modify invoice elements or include logos and other company symbols.
Sending. The next step is to send it to the customer being invoiced. You can create a new client from the database or import the client name by clicking "Send". You can choose to convert customer-approved estimates to invoices and submit them, or else have them retrieve it from the online portal. The sending of regular bills to long-term customers can also be automated.
Payment received. Managing and processing payments is also easy because you can choose to integrate with PayPal or other online payment platforms or manage credit card payments. Typically, billing software has the ability to handle multiple languages, multiple currencies and tax adjustments. There is also the option to track offline payments.
Get the report. You can generate reports and analyse data to get relevant insights into your finance operations, such as the average number of pending bills, payout time, number of customers paying on time and number of late payments. You can quickly get important information by managing all records, transactions and database software at the same time.
How much does the Software Cost?
Billing software is available as a stand-alone application or as part of fully-wrapped financial and accounting software package. Here, regarding the first option, is a common misunderstanding - the billing app itself is not truly independent, because in order to be able to fully perform its functions it must make use of certain accounting processes in some way. As a result, most billing tools are bundled with other features as part of a complete accounting package. When you order a custom solution, however, you can build it in any way convenient to your business model.
Prices can vary widely - from free apps for small businesses, for many or for fewer customers, to applications with dual digital prices per month - all depending on the number of business users and customers. Most are offered through flexible pricing programs, including Basic and Starter products for Pro and Enterprise. Whatever you ask for, there must be a price plan that matches your business. It's best to look at the prices offered by suppliers, compare them and study them carefully. Cost is always an important factor in any software purchase. Free examples may not have the features you need, and the more expensive integrated accounting packages may not meet your expectations.
What are the Ready Made Solutions Available?
To help you better understand the possibilities you get with finance software, we've highlighted what we consider to be the top free business invoicing tools.
Freshbooks is very easy to use, making it one of the most popular platforms on the market today. One of the main advantages of the site is its automatic driving mode. Freshbooks allows you to adjust the automation as needed so you can focus on the other aspects of your business.
With Freshbooks, you can request deposits from your customers so as to be able to pay for anyone without dipping into your own pocket. If that's not enough, the Freshbooks program offers a range of powerful features such as tax calculations and the ability to view customer bills.
Freshbook is free for the first 30 days and plans thereafter vary according to the number of active customers you have.
Zoho is more than just basic billing software. The services the platform provides include, but are not limited to: sales, marketing, email, cooperation, business processes.
You can also automate billing, run real-time reporting, collaborate with team members, send brand invoices and track time.
All Zoho features are free for users who wish to bill up to five customers per month. Other programs are for those who wish to bill multiple users with more customers.
This program boasts excellent speed and the ability to reduce transaction costs through its low-cost credit card. The site quickly generates personalised professional invoices and sends them to customers in any way they choose.
The Due panel is clear and easy to understand, making it handy for managing financial operations and payment tasks.
The site offers:
Customisable functions
Multiple currencies and international payment methods
Cloud Storage
256-bit full SSL encryption
Time-tracking and speedy invoice development
For users who want to send up to three invoices per month, all of this can be used free of charge.
Harvest is a great tool, not just a billing service. The service allows you to create teams and projects and track your time.
From there, you can follow team members' schedules and ensure that projects are on time and within budget. Most importantly, Harvest is compatible with over 80 popular apps, so you can integrate everything into one space without changing the way your team works.
Harvest is free for 30 days without any credit.
Invoice Ninja is great for creating custom invoices with your company logo. From there, you can create PDF emails and invoices, send them and receive payments. Invoice Ninja offers a free program where you can create four different invoice templates and integrate more than 30 different payment gateways.
Custom Development if You Want More
Starting a small business is scary, and there is no pressure from an accountant to bill you. Using one of the billing tools above, you can create invoices, get paid for a variety of media in a variety of currencies, separate taxes and fees and even work with teams. But if you feel that you are struggling with software that does not meet the growing needs of your organisation, or maybe your business is a niche and you haven't found a software solution that can do everything you need, perhaps it's time to consider custom development.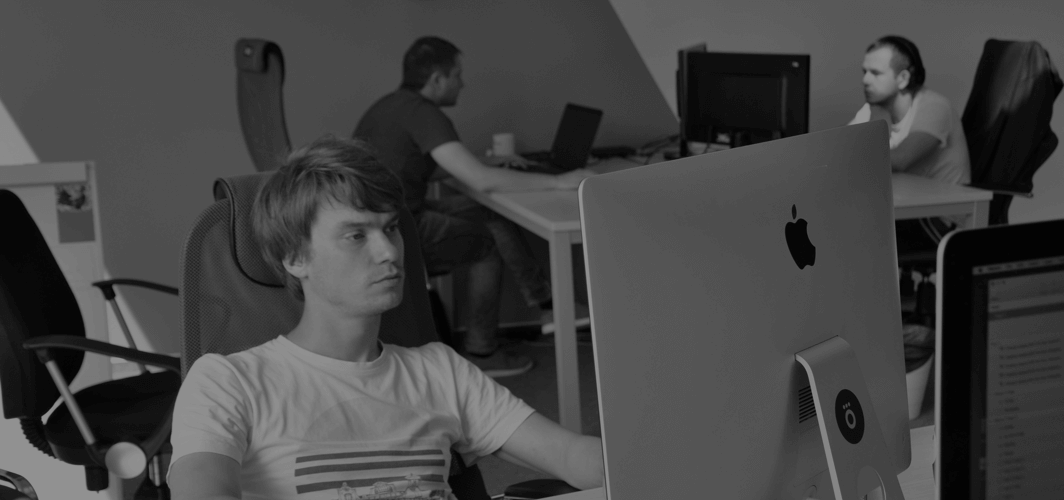 At Magora, we have wide-ranging software expertise and a portfolio of top-notch custom solutions and tools to help small businesses and large enterprises automate business processes, increase employee productivity and reduce costs. Our business software development methodology allows us to create highly consumable, modular and stable software. Below are some business process automation solutions included in our software development services.
Complex development of a workflow management system
Development of file-processing and analysis software
Development of reporting automation
Tracking and management software for customer support tickets
Console tool development to reduce manual employee labour
If your business needs to integrate multiple technologies from scratch in order to achieve your vision, contact us to discuss your bespoke invoice software creation project.