iPhone Developers: Applications for Businesses
Magora is a team of iOS developers who bring ideas to life. Teaming up with app development professionals guarantees you that your idea will be materialised just like you intended. Moreover, bespoke app development requires a broad experience and a wide set of skills, which our talented experts honor every day for nearly 10 years.
Case Studies
Expertise in iOS Design
With a focus on iPhone and iPad design, we have delivered hundreds of feature-rich high-quality apps that appeal to consumers and help businesses across various industries achieve their goals.
Our well-versed iOS developers will help you crystallize your ideas and prioritise your objectives to build a user-friendly and efficient iPhone program that caters to the needs of your business and customers.
iPhone Developers Services
Cost evaluation
Customer research and business analytics
Software requirements specification development
Wireframing and prototyping
Quality assurance
Mobile marketing
In-house team of app developers
Digital strategy
Startups and Minimum Viable Product (MVP) creation
Native mobile app development
Bespoke corporate software
Digital consulting
Post-launch support and maintenance
Technologies our Developers Utilise
iOS design
Android app design
Windows app development
Cross-platform mobile software
Integration with cloud services
HTML5 development
iPad creation
Our Achievements:
322 App Development Projects
413 Mobile Applications
75 Enterprise Software Solutions

What is iOS?
iOS is the Apple's mobile operating system that empowers most of their devices such as iPhones, iPads and iPod Touches. The system has a reputation of being the most popular business software development in a higher-profile segment of the digital market. It holds the second place as a leading mobile platform on the planet after Android. Apple's tablets, iPads, for about 5 years have been the second most desirable mobile devices in the tablet market after the Android's ones.
The History Of IOS
iOS was first released in 2007 as an operating system for Apple smartphones, and over time has been introduced on other Apple products including iPad (2010) and iPod Touch (2007). Apple's mobile marketplace App Store is one of the largest globally with more than 2 million native iOS programs available for download, around a million of which are natively designed for iPad. The number of downloads from App Store exceeds 130 billion times.
The iOS boasts a highly intuitive and user-friendly interface based on multi-touch gestures. There are many different elements of the interface such as buttons, sliders, and icons. Among the interaction, there are such gestures as tap, swipe, pinch and other specific actions performed with the fingertips, each of them having a particular purpose for user interaction. The devices' hardware such as accelerometers and compasses can be used for such interactions as shaking (this gesture typically means "undo") and rotating the content on the display, switching between landscape and portrait modes.
Apple has a tradition to release a new version of iOS every year. The latest version, iOS 10, was introduced in September 2016. It is available for the devices starting from iPhone 5, the 4th generation of iPad, the 6th generation of iPod Touch, iPad Mini 2, iPad Pro and later. iOS's abstraction layers are Cocoa Touch, Media, Core Services and Core OS. When the founder of Apple Steve Jobs designed the concept of the smartphone he had two options in mind: either to "shrink the Mac, which would be an epic feat of engineering, or enlarge the iPod".
From the very start, Jobs liked the former concept more, but decided to carry out a competition between the iPod team headed by Tony Fadell and the Mac development team led by Scott Forstall, which was won by the Forstall's team that came up with the operating system for the smartphone. The popularity of iPhone among developers is largely due to the fact of Forstall winning the competition because he laid the long familiar Mac OS on the basis of the new mobile platform, which made it easier for programmers familiar with Mac to create apps for iPhone. It was also Forstall who created a worldwide famous App Store as a part of iTunes, and designed the iOS software development kit (SDK).
IPhone OS First Appearance
iOS was first introduced to the public along with the Apple's smartphone at the Macworld Conference & Expo that took place in January, 2007, and was released later the same year. Although, Apple promotional materials for the iPhone said nothing about the iOS, with Jobs himself claiming that "iPhone runs OS X" and "desktop applications", which is quite misleading because it actually runs a version of the OS X and cannot run OS X programs if they are not converted and optimised for the mobile operating system.
Third-Party Apps And SDK
iOS did not support third-party apps initially. Developers had no chance to build any software for the smartphone. However, Steve Jobs explained that iOS will support web solutions created by third-party developers that "would behave like native apps on the iPhone".
Nevertheless, later that year Appleannounced that they were working on the Software Development Kit that will enable any developer to create native apps for iOS and will be released the next year. In 2008 Apple released the beta version of their new mobile operating system named iPhone OS.
IOS Updates
Every year Apple updates the iOS platform to a newer version via iTunes or Wi-Fi for the devices that run iOS 5 and later versions. iOS 10 is the latest version of the Apple's mobile platform, which is available for the following models: iPhone 5, 5C, 5S, 6, 6 Plus, 6S, 6S Plus, SE, iPhone 7, iPhone 7 Plus, the 4th generation of iPad, the 1st and the 2nd generation of iPad Air, iPad Pro, the 2nd, 3rd and 4th generations of iPad Mini and the 6th generation of iPod Touch. The iOS 10.1 update came out on 3 April 17.
Release Of IPod Touch And IPad
The same year as iPhone Apple introduced the iPod Touch which was almost identical to the smartphone in terms of functionality but did not support phone calls. During the first year of sales, more than a million copies of smartphones were sold. Three years later Apple Released the first tablet, called iPad, that was also similar to the iPhone and iPod Touch, but was with a larger screen designed for reading, browsing the internet, and watching media content.
IOS Developer Academy
Apple gave its movie operating system a new name in 2010, rebranding it as iOS. However, the trademark IOS belonged to Cisco, which had been using the IOS operating system for its routers for over ten years. Apple was forced to buy the trademark from Cisco to avoid any legal issues. The last year Apple opened the first iOS Developer Academy in the new campus of the University of Naples Federico II as a free program for the students of the university introducing them to iOS development, teaching new app developers.
Clients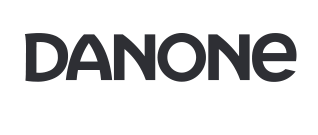 IPod Touch Updates
Initially, the owners of iPod Touch has to pay if they wanted to update their system to the latest version, but things changed in 2010 with the release of iOS 4. The reason behind this policy consisted in the fact that iPod Touch was not available on the terms of subscription like iPhone (in other words, iPod Touch was a one-off purchase). At the Apple Worldwide Developers Conference (WWDC) 2010 which featured the announcement of iOS 4, Apple said that iPod Touch updates will be available for free from then on. According to the App Store statistics for the beginning of 2017, 76% of iOS devices run the latest version of the iOS, the share of iOS 9 is 18% and only 6% of Apple's devices run an earlier version.
IOS Security
iOS is famous among developers for its high level of security in both software and hardware. Here are some of the features that make it the safest platform globally and the platform of preference for app developers:
Secure Boot
Passcode
Address Space Layout Randomization
Secure Enclave
Touch ID
Execute Never (XN) feature
Encryption
Secure Software
Keychain
Network Security
Two-Factor Authentication
iOS's security and sleek designs make it the second most popular mobile platform worldwide and the msot popular one among develoeprs after the Google's Android. However, iPads win over the Android tablets as the most popular devices for web browsing, even though their sales are lower.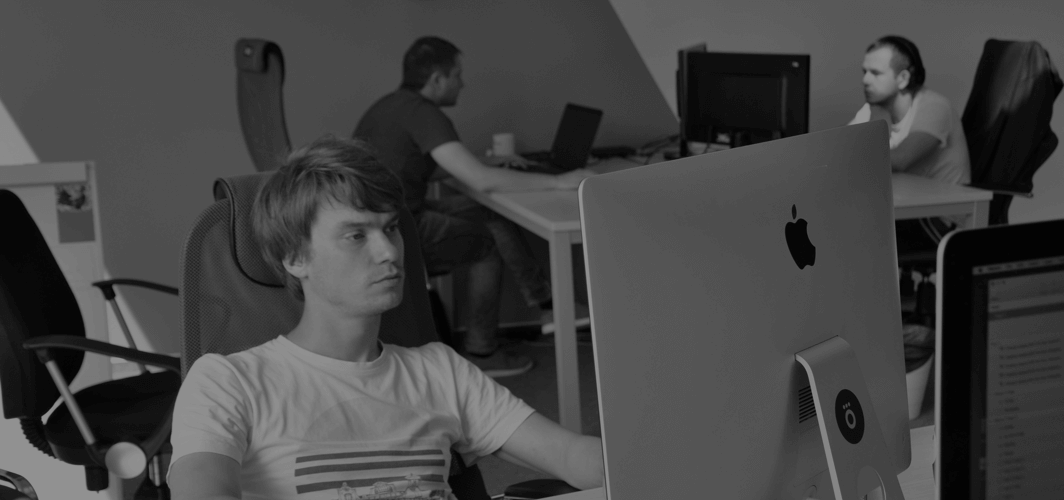 Industries Magora App Developers Work With
E-commerce and Finance
Software Development and Internet Technologies
Logistics and Transport
Retail
Healthcare
Education
Get in Touch With Our iPhone App Developers
Validate your app idea
Create a high quality, clear code for iOS application
Get intuitive and visually appealing iPhone design
Design your business branding and other graphic materials
Analyse customer feedback with the most advanced tools, technologies and expert developers
Are you ready to bring your business to the next level? Contact Magora iPhone developers and we will find a solution that best fits into your business. Experience the software magic of professional web developers.
Do not hesitate to get in touch. Your creative ideas will not materialise by themselves - so do not wait until your competitors outstrip you, innovate now.