Mobile Applications: we create Secure Software for Enterprises
We are professional application developers who help enterprises launch their products into a highly competitive market of today and increase their internal efficiency.
Case Studies
Areas of Expertise
1
Data Safety
We provide companies with secure software solutions and enterprise systems that guard your company against malware and prevent data leakage.
2
B2C Software
We have delivered high-quality mobile applications and website across various industries that help small and large businesses connect to their customers and expand their user base.
3
Enterprise Application
Skillful developers and designers have a large expertise in native mobile applications, bespoke software, integration of third-party services, website and software audit.
Enhance Enterprise Security And Mobility
For more than ten years we have honed our expertise in ensuring web, mobile and enterprise data safety through top-notch software solutions. We have helped hundreds of small local companies, internationally recognised brands and ambitious startups protect their data and streamline business processes. We have become partners with companies who seek to harness the latest web and technologies to increase their efficiency, mobilise staff, accelerate business innovation, stand out from the competitors and guard their employees and corporate data from cyber crime.
Wide Expertise in Mobile Solutions
We care for the clients, focusing on achieving your business objectives while keeping within your budget and timeframes. Whether you need a first-class mobile application to engage your target audience, a desktop applications to reach out to consumers, a website to present the information about your firm, and internet of things (IOT) solution to enhance your workflow, an application for wearable devices to increase staff mobility or any other IT solutions we are ready to help. The development process is fully transparent and based on mutual trust, respect, and team collaboration. Our software products have helped many famous brands get to the top of the market and become industry leaders. We are proud of our long history of success and are ready to translate mobile application developers' broad expertise into your project.
Our Achievements:
322 App Development Projects
413 Mobile Applications
75 Enterprise Software Solutions

Web Security: is Your Business Properly Protected?
Hacker attacks and cyber crime are on the rise, so you need to stay aware and keep your corporate data protected. We can help you ensure data safety through smart high-tech software solutions. The extensive set of powerful and efficient anti-malware tools, programs, and services are designed to repel even the most elaborate cyber attacks and most skillful hackers.
Detect security breaches
We will audit your network emulating a cyber attack to detect any weaknesses and breaches in security that need optimisation.
Our software will enable your legacy system to timely detect, repel, counteract and recover from any online threats.
We will assess your preparedness for security threats and find the ways to improve the level of protection through trainings, guidelines and other preventive measures.
We create effective solutions with advanced features to detect and protect your company against security failures.
Enterprise Security Solutions
A full range of critical features to guard
your valuable corporate data and devices:
Flexibility.

Our multi-tier system can track threats coming from various domains and locations.

Root Domain Name System (DNS) and dynamic protocols.

The system uses dynamic protocols and multi-hop routing to protect your websites and mobile applications.

Real-time system response.

Full control over Open Systems Interconnection (OSI), customisable settings for all devices and mobile applications, real-time tracking and user notifications on security alerts.

Customisation.

Bespoke solutions offer broad opportunities for customisation to ensure that the mobile application fits into your business perfectly.

Traffic management.

Request for comments compatible, traffic density optimisation and dynamic flow.

User action monitoring.

Timely alerts and notifications, ability to retrace any action and create a map to a visitor's point of access.
Experienced Team of Mobile Application Developers
Since the establishment of our software developer company, we have been committed to our craft, dedicated to the clients' success and devoted to create efficient software that adds value. We work hard to bring innovative and forward-minded companies to new levels and bring their creative ideas to life, expanding their scope and driving them towards success. We strive for perfection and we hope that you shared our high standards and dedication
Digital Services
We will not only design first-class website for your brand but will also come up with a comprehensive strategy to boost traffic and conversion rates. Our web developers boast 10 years of experience in implementing most advanced practices, assuring software quality and designing excellent user experiences to help companies reach their online objectives.
We carefully select each designer and developer who enter our developer team to comply with our high standards, therefore you can be sure that all our developers have the best qualification and an in-depth understanding of mobile platforms. Our developer team has delivered solutions for large companies, governmental organisation and startups, accumulating knowledge of technologies, expertise and a deep understanding of the mobile environment.
Having a strong online presence is a must for any modern business that wishes to be visible to consumers who do much of their shopping online, and our website developers have everything you need to build a top-notch website that appeals to this large audience. We create all kinds of web solutions from online shops to accounting systems and project management portals.
We offer our wide scope of solutions and service to defend your business against malware, online fraud, and cyber criminals. Our developers will identify breaches and weaknesses in your security policy and legacy software, and find a way to fix the issues to prepare your corporate system for any threats.
Our team of talented designers and developers can enrich any project with outstanding designs and user-friendly interfaces. We believe that design is no less important than code and work hard to meet your expectations in terms of visual appeal and ease of use. The high-end technologies we utilize will appeal to even the most technically advanced customers while intuitive interface will provide less experienced users with a comfortable experience of engaging with your organisation.
First of all, our analysts will get familiar with your business to identify aspects that need optimisations and get an understanding of your firm's processes. Then, together with the clients we will crystallize your ideas into software requirements and prioritise features to be implemented within your digital product. We perfectly understand that the requirements may change to meet the ever-changing business environment of today. That is why we always prefer the agile methodology, which enables us to modify the project even at the latest stages of development. Moreover, we will keep you informed and discuss every decision with you to ensure that you understand what we are doing and approve all actions. You will enjoy the experiences working with our developers because their target is to create a product that brings value rather than to hit a required number of man hours.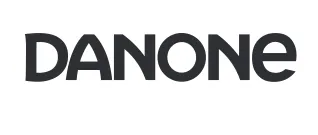 Mobile Strategy
When developing a digital project, we follow the principle that says: aggregate, qualify and define. Every step of the process comprises the following actions:
Brainstorming
Ideas
Features identification
Analyses
Feature prioritisation
Implementation
Design Process

Design concept
Wireframing
User interface design
Client feedback and user testing
A/B testing
Revisions
Measure

Analytics
Event tracking
Visitor recording
User testing
User surveys
IT Services for Enterprises and Gogernmental Organisations
London-based mobile application developers are recognised industry leaders in mobile software creation, enterprise workflow management, data security, quality assurance, technical support, accounting services, digital business consulting, network hosting, native mobile application design and search engine optimisation. We have delivered advanced mobile solutions to organisations across various industries including healthcare, education, travel, transportation and logistics, catering, retail, banking, finance, and others.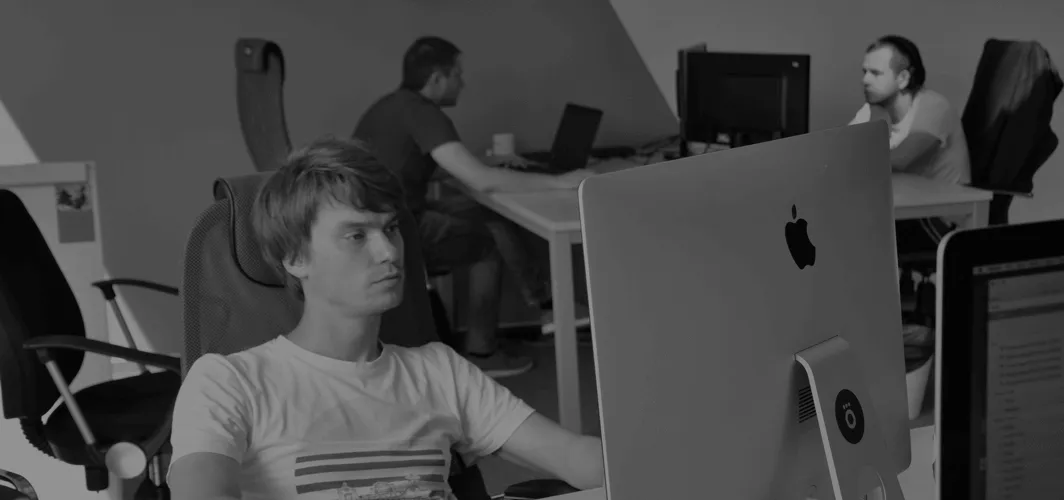 Mobile Application Development History
We aim at perfection, honing every single detail of our digital products to ensure its high quality and absolute security. Since the establishment of the digital agency in 2009, we have grown into an international firm with offices in big cities across the world and headquarters in the heart of the UK capital.
We extremely proud of our accomplishments, which are the result of our vast expertise and desire to create applications that change the way we interact within the modern world.