Tips on Hiring Smartphone Application Developers
Having a mobile app for your business is a must, otherwise you are missing ot on the largest audience of smartphone users who are willing to spend money on digital technologies. Mobile phones and tablet have become indispensable parts of our everyday lives - they are where we live now for the most part. According to statistics, the majority of smartphone users regularly make online purchases within native mobile apps. Just imagine, your app could be one of them.
Questions for the Interview
If you feel that you are ready to enter the exciting world of mobile retail and build an app to sell your products and services, or provide your customer with information about your business, or other useful functionality, it is time to find an experienced app developer to help you with this venture. Our mobile expert has prepared a list of questions to ask digital agencies, which will help you find the perfect candidate for the job.
Check the Information
However, keep in mind that many developers give you contacts of the clients in whose positive references they are absolutely confident. To avoid this trap, you can go to the development company's LinkedIn profile and check whether you have any colleagues, former co-workers or acquaintances in common contacts. If you find someone, write them a message or give them a call and ask about the candidate's work ethics, skills and reliability.
How Can i Make Money with my App?
If you are developing an app with a primary focus on generating profit, the developers should know how to implement the technologies necessary to make this happen and be knowledgeable in app monetisation strategies. For example, you can release a basic free of the app with only basic functions, and a premium version with extended features that will cost between $1 and $5, depending on the scope of features it offers. If you decide to go for a free app, make sure that the development team knows how to integrate pay-per-click advertising, paid subscriptions, in-app.
What Unique And Creative Features Can You Integrate Into My App?
To stand out from the competitors and attract new users, your application should have some truly unique, engaging and useful features. Think of the functionality and technologies that can help you with this job and then ask the development team whether they are capable of implementing it. For instance, ask them whether they can add social media sharing features, QR-code scanners, 3-D technologies or e-commerce elements into your app.
Who Will Have The Intellectual Property Rights?
Typically, the intellectual property rights belong to the company or individual who pays for the app development. To ensure that you get all the right for the developed product, ask the developer to sign the "work for hire" contract or any other document that clearly states your ownership. The paper should state that you won the source code, design, and content, as well as provide for confidentiality.
How Are You Going To Test The App And Submit It To App Store?
Some developers will say that the best way to test an app is to deploy it on the device that it will be used on. However, ask the candidate for a more detailed explanation of how they will perform beta tests to eliminate all bugs and glitches. How will the developers fix the found bugs and how much time will it take? After the app has gone through a rigorous testing, it is submitted to App Store for approval. Any professional developer should know how to ensure that the app will be approved and know all the steps in the complex process of app submission.
How Much Do You Charge?
First of all, discuss whether you will pay an hourly rate or have a fixed price for the app development project. As a rule, most designers want their clients to make an initial payment upfront. Other development companies ask for a deposit at the very beginning of the process, which can account up to the half of the project's total cost, and when the end product is completed, you will have to pay the rest.
The cost of app development can start at $1000 and go up to several millions depending on the hourly rates of the developers and on the functionality you wish to integrate. Many development agencies can provide you with cost estimation services, giving you all the cost defining factors and risks specified, but even such a document can provide you only with an approximate cost of the project.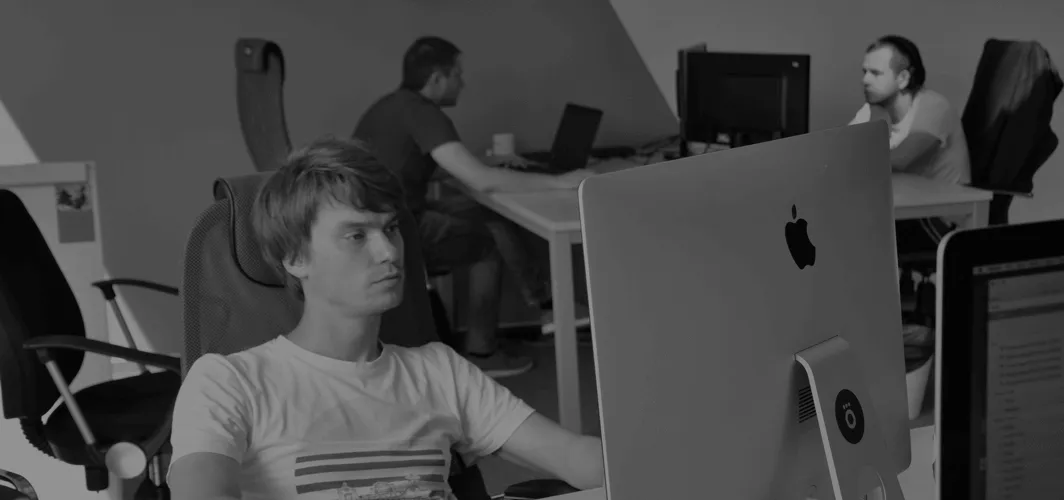 Get In Touch
Our smartphone application development firm has been a leading digital agency in the UK since the very first days of the smartphone era. Over the years in the IT industry, we have gained much expertise and delivered top-notch apps for all popular platforms.
We can boast an extensive portfolio of the internationally recognised project that we have developed for major brands and small businesses alike, and we are ready to face new challenges and discuss new app ideas to prove our expertise and bring another awesome application to the world. Do not hesitate to get in touch if you have an idea of a new mobile app hit.