We are a specialised company offering our professional services to businesses from all around the world, providing web app development and custom software development services. We are a user-friendly, communicative and reliable partner. We can meet every business's standard and deliver the most effective solution in no time. Meet Magora!
Software Companies – for Achieving Better Results
As we said, Magora specialises in the development of custom software apps, which make us popular among businesses around the world. We are very good at our job. We enjoy serving our clients and helping them be more successful. Our passion towards the work is our biggest motivation and the power that drives our Software Company.
Whatever we do, we do it as a team. We like to consider our clients as our partners. With all of our clients or should we say partners we have excellent communication and collaboration. We've proved more than once, why we are better and different from the others. Our partners will vouch for the services we provide. After all that is the reason why they keep coming back to us to help them with their new projects.
When we work, we like to provide our clients with the best service possible. Magora doesn't settle for anything less than a perfect solution for each of our clients. We like everything to be perfect before submitting the end product to our client. The success of our client is our success as well. That is why we push ourselves to improve and enhance every new project.
Our impeccable team of app designers, developers and programmers are highly educated and trained to work under all kinds of circumstances. We intend to be prepared every time when a new client wants to hire us and use our services. We believe time is precious, so we don't want to waste our client's time and ask questions that are not relevant to their project.
Our profound experience enables us to understand what our clients like and what they don't. We are creative, original and innovative for each and every project. We believe that this is crucial for the success of any project. It is the creativity of a design that makes something special today. We are sure that you will remember something that you've read earlier and thought – Well, here is something creative and inspiring. That book or online article that you've read will stay in your head for a long time to come.
Here at Magora we strive to achieve that. When your users will see our project they will think – Well, this is something we haven't seen before. We want to make projects that will stay in people's mind now and in the future.
Software Consultant Will Guide You Through the Process
The best part about our Software Development Company is that we provide you with your own software consultant before we get down to work. What can this software consultant do for you?
Well you can ask him anything that you need to know. You can ask him how long the development process can take, you can ask about the cost of developing the app, you can ask about the history of our company or you can ask about how the custom software development will impact on your business.
Our software consultant is competent enough to answer all of your questions and to make sure that you fully understand everything about the project. He can present you examples from some of our previous custom designs and to inform you about some basic information.
Clients

If everything is clear, we can move to the next phase, where you are going to meet Magora's team. The team of highly dedicated and reliable workers will be offering their custom programming services to help your business. There is no better opportunity for you to follow the software development process than analysing how our team works on it. It is your chance to learn more about the process in general.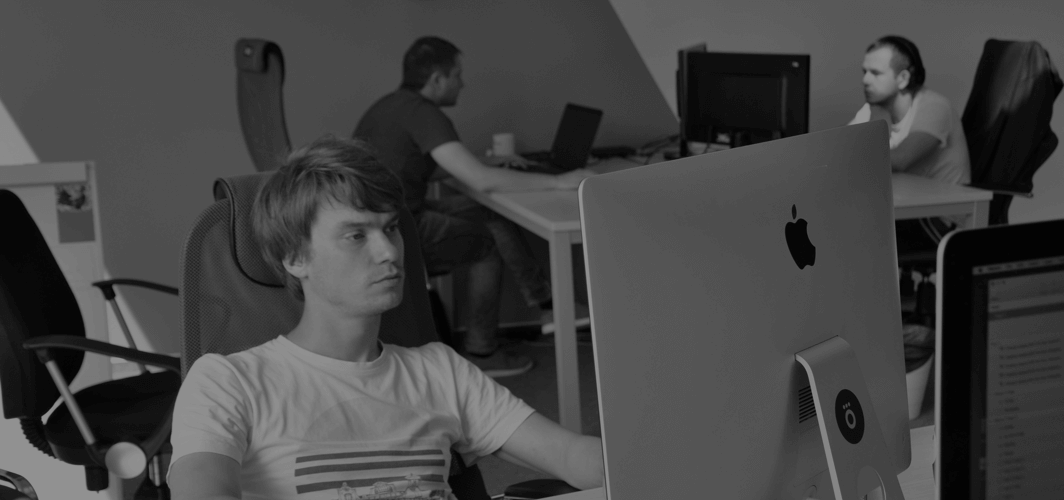 We are available and we can offer our services to every brand and business in the world. Our knowledge gives us an opportunity to develop software apps for every industry including tourism, finance and banking, healthcare, etc. We are constantly striving to update our list of clients. These are few of the industries that we are involved with. It is always good for our company to branch out into new areas of business with our clients. In fact, we enjoy learning new and interesting information.
If there is something special you want to include in the custom software app, please share it with your team. We want to hear all of your ideas, specifications and opinions. This is a perfect way for you to communicate better to your team. And great communication is a foundation of a great relationship. If you feel you don't want to share all the information with us, we will understand. But for the main decisions we are definitely going to need your approval and feedback. We will inform you when the time is right for both parties to get together.
So, are you ready to start this development adventure? Are you excited? We definitely are. It is always a pleasure to work with a small business, start up or a big corporation. It is fun and challenging. We are going to prepare a meeting with you, and you can prepare your business for new experiences. We are going to do a positive transformation of your business very soon!
Don't wait too long to contact us! You can contact our Software Company via phone or e-mail, whatever suits you best. Our customer service is ready to make an appointment where we can have the opportunity to meet you in person. It is always better to show our abilities in person; don't you think?
We are waiting on you! Contact us as soon as possible! And, remember, with Magora you are going to get the finest custom software development services available today!