Apple Watch for Business: 4 Ways to Promote Your Brand with Smart Gadgets

As the wearable gadget industry pushes its boundaries further, you should be ready to adapt your business strategies to new tools and enlarge brand recognition through innovative channels.
Apple Watch is a ground-breaking gadget that, coupled with the iPhone, can deliver great benefits to your business. There are three types of watches in total: Apple Watch, Apple Sport and Apple Edition. All of them have the same set of functions (in particular, the built-in mechanism for monitoring activity) and differ only in screen size and design.
Here we highlight the four most interesting use cases of Apple Watch, which can help make beneficial adjustments to the promotion of your business.
1. New Apps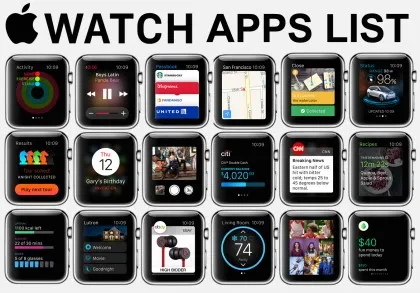 When thinking about creating an app for your company and putting it out at the top of the Apple and Google stores, you should already be preparing for the wave of new apps for smart watches. It's important to understand that simply shifting the available functionality to the watch is impossible: the gadget does not have the usual pop-up keyboard or camera and the screen is much smaller.
The key advantage of new apps lies in their close contact with the user and in the ability to receive rapid notifications. Transactions on the account, the balance of funds on the mobile phone, new messages, weather and news reports and much more can be displayed on the Apple Watch screen.
Financial organisations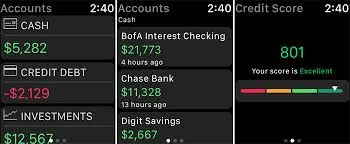 If you're a bank owner whose target audience is young and active professionals, you can develop an app for balance-checking, searching for the nearest ATM, replenishing funds and other basic operations. This will allow you to strengthen the company's technological image, create a new channel of communication with the client and provide the maximum level of service.
The world's first banking app was developed at Citibank. According to Heather Cox, Citibank's marketing and digital technologies director, they managed to develop and release the product in just 120 days. The decision to launch the project is explained by the desire to meet consumer preferences that had evolved towards the desire for maximum data availability. Citibank was followed by Commonwealth Bank of Australia, ING, Westpac and many others.
Airlines

In the aviation industry, apps for Apple Watch have already become the de facto standard. British Airways, New Zealand Airlines, American Airlines, Easyjet, Emirates, Delta, Air Canada, AirFrance and Japan Airlines make up only a partial list of companies that have already released their software solutions.
With the Apple Watch you can get an electronic boarding pass, detailed information about the upcoming trip, departure time notifications and baggage location. Among the additional options, exchange rates and the weather at the destination are available. These functions are so logical and useful for passengers that even low-cost lines have released their own apps. Development costs are not comparable to their main expenses, but an application is an excellent opportunity to demonstrate high-quality customer service.
Travel and Tourism

Since the XIX century, first the mechanical and then electronic wristwatch have been the close companions of travellers. But the smart watch promises to become a universal assistant to the traveller, solving the majority of his or her problems in a few touches. And the most farsighted brands are struggling to be on the other end of these touches.
The hotel business has readily seized an opportunity to increase customer loyalty. Large hotel chains such as Marriott International and Starwood have released their own apps, allowing clients to register and get information about booking, and in some cases Apple Watch can be used instead of an electronic key.
Tourism services are not lagging behind, so if you're working in this industry, building an app is a wise decision. For example, TripAdvisor helps you find nearby restaurants, attractions and entertainment. Similar functionality is available at Booking, which allows you to book a hotel in just one click.
2. Social Media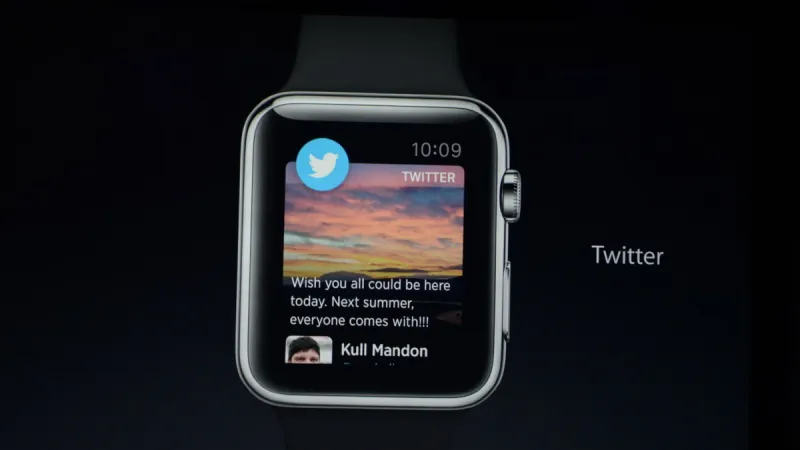 As a rule, buyers of Apple products are active users of social networks. There is no doubt that Twitter and Facebook, which are constantly on hand, will become even more powerful tools for bringing your brand to the buyer.
So far, social media giants have not announced plans for advertisers to display ads on the watch. This seems rather reasonable, since purchase proposals right on the wrist are likely to prompt a firm rejection from users. However, even new post notifications in thematic groups or events are both a powerful marketing channel and a convenient way to track useful content. Thus, social media branding is becoming an even more significant and effective tool for promotion.
3. Geolocation / iBeacons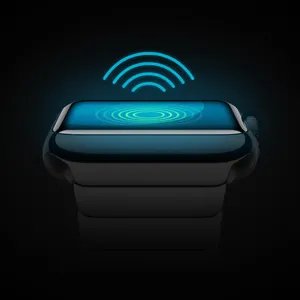 Maps and navigation have long since become an everyday tool of the good marketer. Moreover, apps like Uber put them at the heart of their products. They were the first to support the new format: now you can call a taxi, even if your hands are busy.


Bluetooth tags are the next generation of location solutions. The essence of the technology is the use of small beacons for navigating indoors. These beacons send an unencrypted signal with their ID. Mobile apps in the background can track such signals and record their sequence.

Exhibition displays capable of sending messages to the user, accurate navigation during mass events, virtual assistants in stores - all this is a reality today. Adding to this Apple Watch, you can achieve even greater response and increase your conversions.

When approaching the BLE lighthouse at London Heathrow airport, premium-rate travellers using the British Airways lounges in Terminal 5 receive a notification on their watches with a greeting and information about staying in the VIP service area.

The company Marsh went further: at 75 of the network's supermarkets, visitors receive interactive notifications as they move through the sections and can control their shopping list.
4. Health monitoring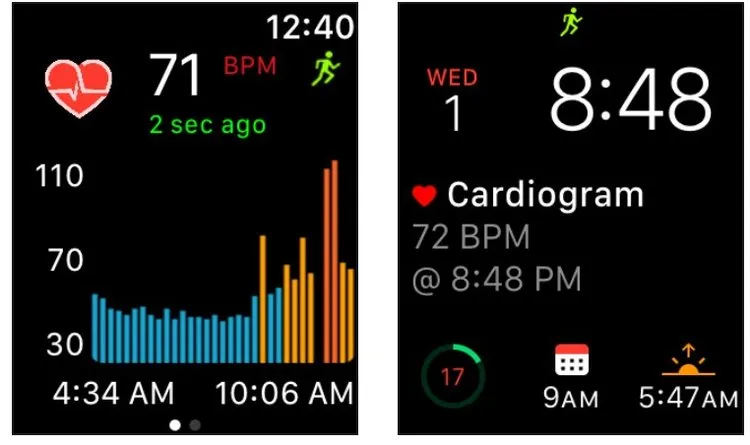 According to Apple, activity monitoring is the most important function of their watch. Apple Engineers pay special attention to the HealthKit function set. The documentation for it is almost more detailed than that of all other functions combined.

A number of Western manufacturers are already offering discounts to their customers if they're well trained and fix their results in an app. With smartwatches you can make this marketing approach massive and open up new opportunities if you're working in the beauty, health, sportswear and nutrition industries or anything adjacent to them.

Since the release of the iPad, Apple Watch is Apple's brightest and most anticipated product. In addition to the options covered so far, the watch has a number of other functions (Apple Pay, Siri) that can be successfully implemented in the marketing of products and services. As a result, you'll get a new level of interactivity that will allow your brand to not only influence the desires and emotions of customers, but also interact with them physically.


If you already have an idea for an Apple app, our developers are always ready to implement it in the form of advanced bespoke software. If you aren't sure how to integrate the new gadgets to make more money for your company, you can get in touch for valuable advice from our business development consultants. Give us a call or just drop by our London office for a cup of tea.


open