Why do you need a Product Owner: Key Roles and Responsibilities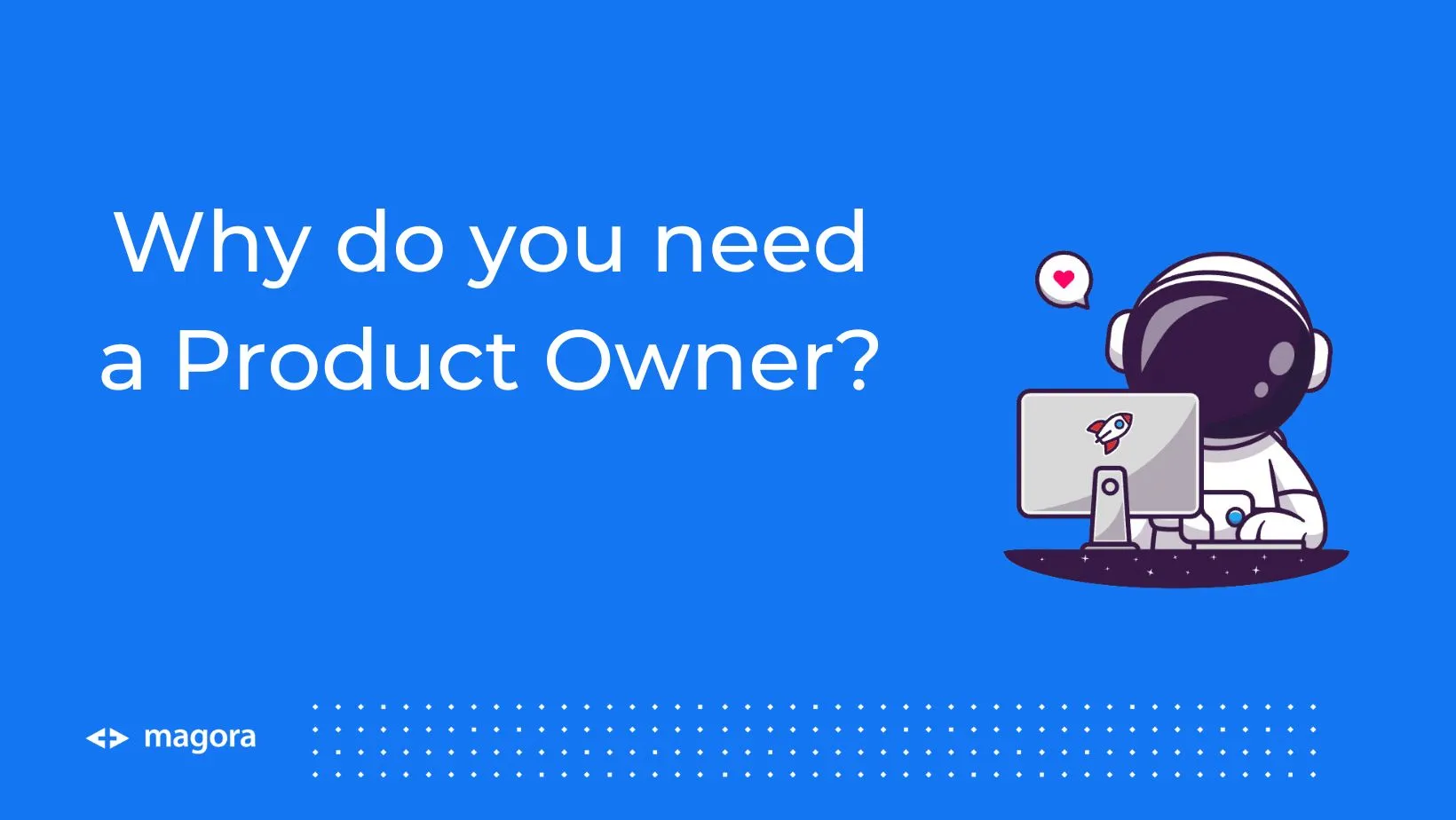 Who is a Product Owner
When it comes to Product Development, you need a sort of a superhero with huge knowledge about the product and business process, impressive communication and organizational skills. The product owner supports the development team by prioritizing the product backlog and creating user stories serving as an internal customer expert for development teams. His role is vital in maximizing the product value and ensuring goals meet the user's needs. This is a new and important position, usually outgrowing to a full-time job for most enterprises moving to Agile. The principle of Agile development encourages initiative, competent prioritization and product changes.
It would seem that such an approach should cause chaos in the project team, because everyone wants to express their opinion. To avoid this chaos, the development team should always have a Product Owner. You should also consider involving this specialist when looking for ways to reduce development costs.
Outsourced Product Owner
Things will go smoother if we each have a zone. Agile development is not an exception. As far as the product owner position is a full-time job, the employee has to do both his previous and new duties, and that is pretty much to handle. If there is no other full-time candidate, this role must be outsourced.
Here are the main benefits in a brief:
outsourced specialist has expertise gained from real projects and knows the best practices.

a Product Owner is equipped with all the necessary tools to implement the practices he recommends. He has a distanced approach that allows him to propose more new ideas than someone who works for the company.

outsourced Product Owner will be more profitable in terms of costs and time consuming, especially if the project has a limited duration.
Product Owner Key Responsibilities
As previously mentioned, a certified Product Owner has an important role in establishing relationships and responsibilities inside the developing team, also working with Product Management, Customers, Business Owners, and other stakeholders.
Main functions that a Product Owner is to undertake in your company will be the following ones:
1. Managing and prioritizing the product backlog
2. Translating business needs and strategies to tasks for product development
3. Learning the management and customers' needs
4. Serving as a liaison between product and development

5. Staying accessible to a development task force to answer questions.
Why is it better to consult a Product Owner prior to development start
Relying on the experience in creating and managing a functional and technical scope, Product Owner helps to create a product based on understanding of the goals and objectives of the client. This specialist will help to prioritize the tasks, taking into consideration only what will bring benefit to the product, to make the first release faster, to control budgets and to fit deadlines. He will also analyze the client's business processes in order to create understandable functionality and tools, which will accurately solve the tasks, taking into account the feedback of stakeholders and customers.
This is what Magora does as a part of the Discovery Phase.
The Discovery identifies the existing fundamental problems and reveals the business value and technical complexity that awaits the project. The approach to the discovery phase is to focus only on the top-priority functionality and provide it with the necessary extent of detail to begin the development.
open