Chatbot is on Duty: Improve the UX of your Website

When it comes to chatbots, the focus is on designing and creating an optimum user experience. Despite the fact that parameters such as availability at any time, identity, and language are also important, they do not play a decisive role if the bot itself is working poorly. When developing robot it is also important to pay attention to such functions as reaction to errors, vocabulary and response speed.
Why Is It Important to Focus on Chatbot Functionality?
Function orientation is the first step in creating a positive user experience and ensuring your customers return. Here are a few options for how to do this.
Enhance Chatbot Functionality with NLP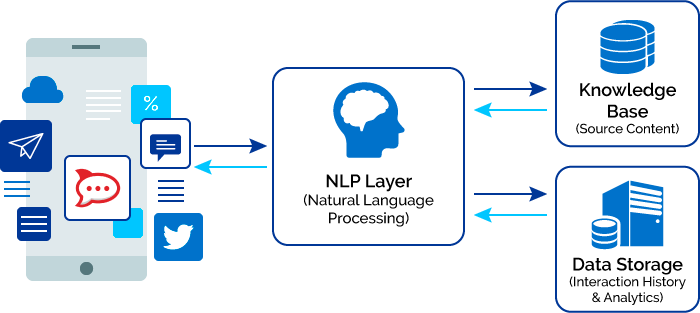 The main task of your chatbot is extremely simple: to understand what the user is saying. Natural language processing (NLP) is necessary to help your bot understand the meaning and emotions that are hidden behind the user's words. Train your bot to expand its vocabulary and understand the phrases that your clients are likely to use. Tools like API.AI, Microsoft Bot Framework and IBM Watson can help make your chatbot more realistic and raise its level of understanding.
For a truly client-orientated company, it's also extremely important to correctly assess the user's mood. For example, if a client message is negative, if he or she is dissatisfied or disappointed, the chatbot must change the user's priority and immediately put him or her through to the manager. Understanding the feelings and moods of users will allow your chatbot to better respond to individuals with emotions.
Working with errors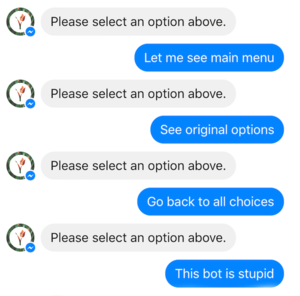 No matter how hard you try, there will still be situations when your bot does not understand something. For users, there is nothing more uncomfortable than encountering an error when they interact with a bot. If clients understand they're communicating with a bot, they may feel confused and have no way of explaining what they need, and this is the fastest way to their declining to interact with your company.
Working with errors is a very important element of chatbot functionality. You should make sure

dialogue with the user does not stop in

cases

of misunderstanding. For example, instead of the phrase "I do not understand you", ask the user to reformulate the query or offer clues based on popular queries from analytics. By providing users with a solution to the problem, you thus teach them to interact with the chatbots and help them

establish contact.
Speed Is the Main Quality of a Good Chatbot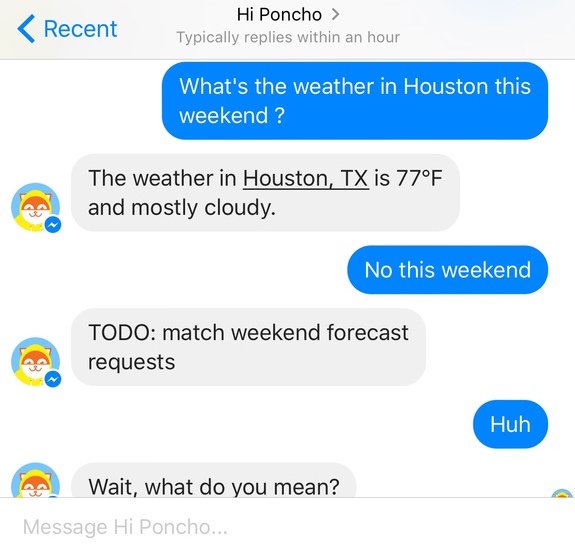 Some developers intentionally hamper the chatbot's speed so that their bots seem more human - it takes time to type a response - but the expectation is something that frustrates users. In fact, the main advantage of an interactive interface is instant answers.
Many consumers

can't quite get used to

chatting with

bots

. Most of them consider a bot that requires time to answer unable to respond at all

and

simply

leave the

dialogue

box.
Nevertheless, sometimes waiting is inevitable. If your bot needs time to correctly process a request, you need to explain to the user in advance why they have to wait. It's best to specify this time. Managing user expectations during a conversation makes the chatbot really useful, so always be honest about waiting times so as not to disappoint the user.
Allow Users to View and Edit Responses

Have you ever been stuck in an endless loop while chatting with a chatbot? It feels like a nightmare you can't get out of. Perhaps the bot has worked with an error, or maybe you need to go back and change your answer. Regardless of whether the user or bot is to blame, it's very important that you provide the user with an opportunity to go back several steps and review the dialogue in order to correct the problem. And if you remember the above mentioned approach to errors, you must provide the user with all possible options of finding the point where a one occurred in the dialogue and make sure it doesn't arise again.
What Makes a Good Chatbot?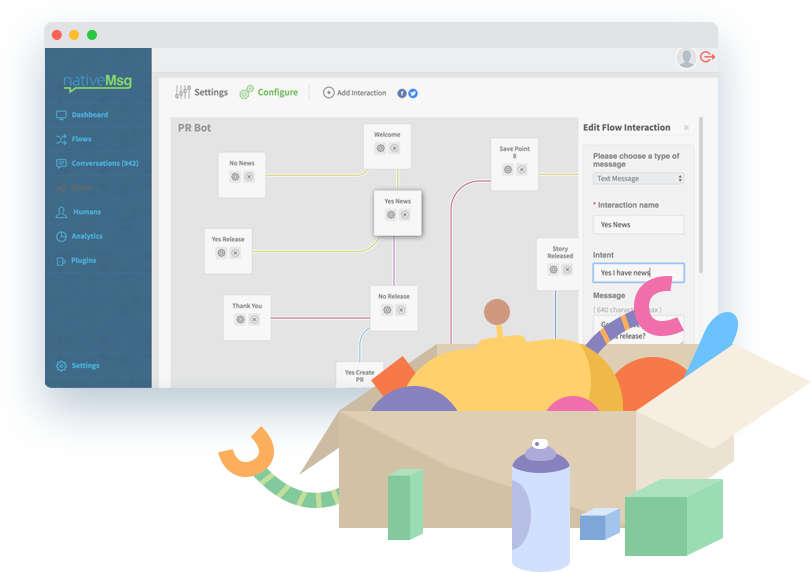 Summing up, to create a useful assistant on your website, you should make sure that it's:
Smart and flexible: it can understand the user's language and mood.

Responsive to errors: it can manage unusual requests

Fast: users won't abandon it with a

sense it's

unable to solve their problems.

User-friendly: allow users to edit their answers.
If you need a high-quality chatbot for your website, our team is always ready to help.
open