Development without Borders: our Programmers Travel to the Emirates to Work on a New Project

Our clients come from many countries across the globe, which means our employees get a chance to go abroad on a business trip every once in a while. Such trips have many pros: you travel around the world, broaden your knowledge and expertise, and gain valuable experience. This time our PHP developers got a chance to spend 2 weeks working in an amazing country - the United Arab Emirates. A customer, who is headquartered there, owns a big and popular real estate portal. He wanted to restructure and upgrade his existing system, so he decided to hire a few outsource specialists in addition to the in-house team. The client approached the selection process carefully: candidates were thoroughly interviewed and had to successfully pass complicated tests. Two of our developers nailed the challenge and we signed a long-term contract. In December the customer asked our guys to come and visit, as he wanted to meet them in person. It was decided that Dima would go in January, and Alexey - in February.
Here are some first-hand impressions:
"This January I left cold Siberia to go to warm Dubai. I was accommodated at a business hotel 20 minutes away from the office. Both the office and the hotel are located in Dubai Marina – a modern city district filled with skyscrapers or towers, as the locals call them.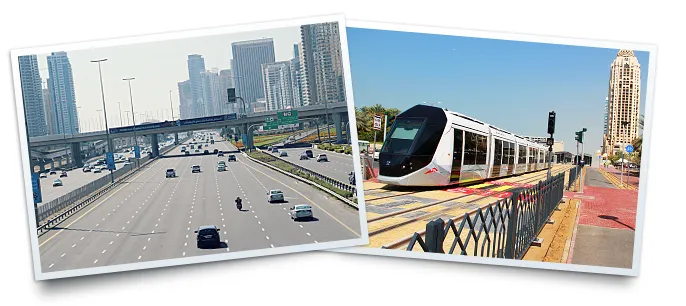 My day started at 6 am (which felt natural due to the time difference). After finishing my breakfast and taking a swim in a pool I headed off to work to be there at 9 am. Freshly-made aromatic coffee, beautiful fruit and crunchy toasts, we had at the office, really helped to pump up the morning productivity.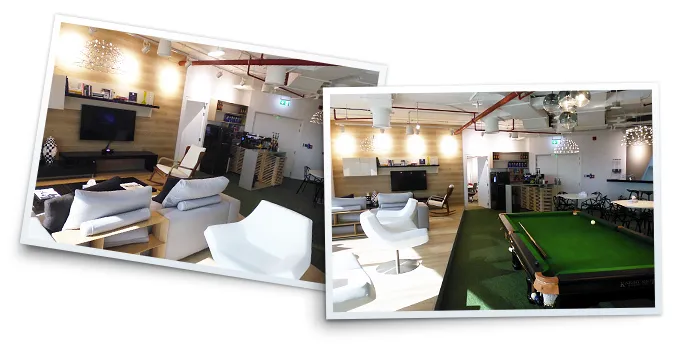 Workplaces at the office were well equipped and comfortable, and the overall atmosphere at work was great. We would usually have a daily Standup meeting before lunch, after that developers moved on to their tasks at hand. Then things got busy till lunch. Finding a place to eat wasn't a problem - there were plenty of different cafes nearby. The rest of the lunch break I, as many others, spent our time playing pool, videogames, or walking in the sun. The workday typically finished at 6 pm, and it was already dark outside. But, on the bright side, the weather was perfect for evening walks.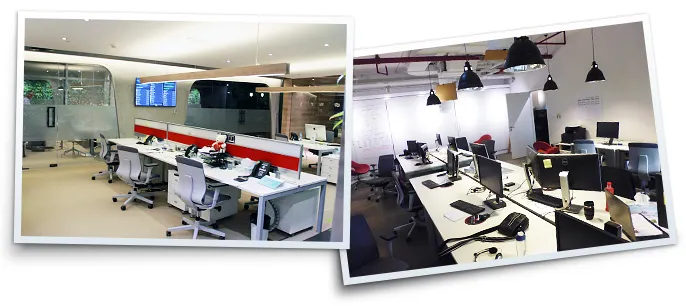 At night-time the Dubai Marina looked completely different: there were lights shining everywhere, people walking in the walking areas, the air was filled with the sweet smell of hookah tobacco. I spent my weekends exploring the streets of the city, sightseeing or just enjoying the warm January sun.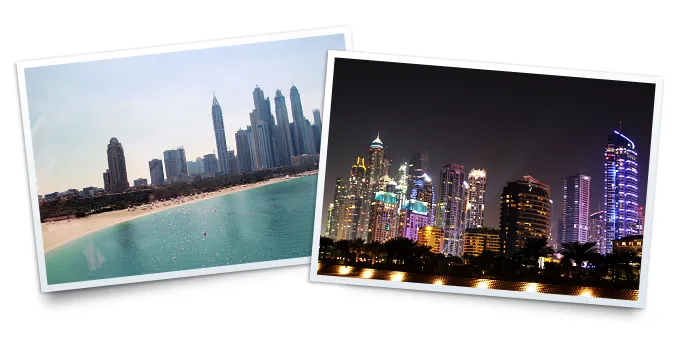 This business trip was a great experience both personally and professionally. Face-to-face communication with the client allowed me to get a better understanding of his business, the project, and development techniques."
- Dmitry Busov
open