Second Magora Webinar Video Record
James Watkins Shares Experience on How Software Development Can Change Your Business
Yesterday, at Magora headquarter in the heart of London, James Watkins hosted the next live webinar "Adjust Software Development for Your Business to Increase Revenue" dedicated to the burning issues of business digitalisation. We are grateful to all the participants for active involvement and valuable contribution to the conversation. We believe that everyone get hands on advice on how to make the workflow more productive, find hidden opportunities to increase revenue and cut useless expenses with the right bespoke software system.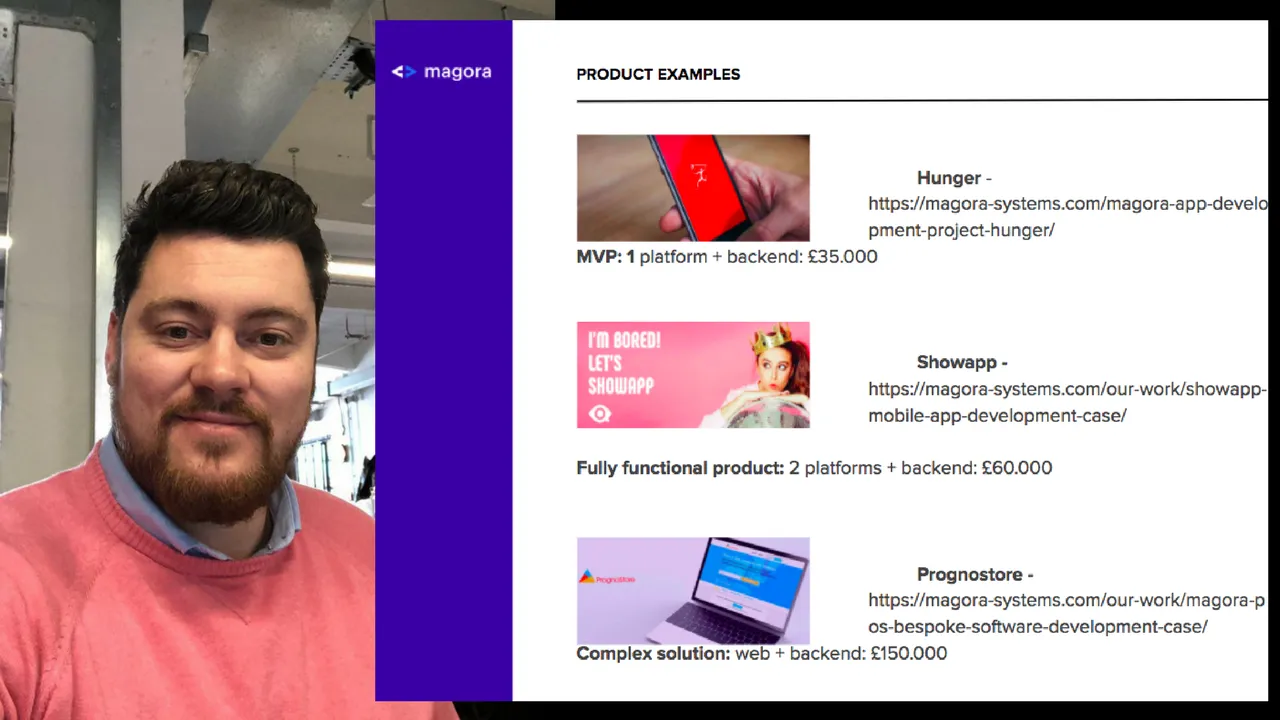 We would also like to thank James for his professional presentation and industry insights. Driven by the questions of the attendees, James highlighted vital problems and the ways to solve them for such industries as healthcare and transport. During the webinar, the main issues covered were:
How bespoke software can facilitate the business;
How to remove the middleman and become the industry leader;
Software development for business: real cases and cost revelation.
As usual, we are sharing this recording for those, who were unable to attend the webinar. Don't miss your chance to explore the new ways to take your business to the next level. And don't forget to share it with your colleagues and partners.


Here is the presentation that James shared at the end of the webinar to help you structurise all the information on software development planning. We'd be glad to receive your feedback or suggestions for our next webinars!
If you have questions about the concepts of software development, adjusted for your particular situation, please, do not hesitate to contact us.
open