How to Make a Profit from the AI Bot Invasion

Have you ever thought how great it would be if you could provide your clients with 24/7 support? Or consult them about your goods or services straight away, regardless of working hours? And what about making a reservation or an appointment? Meanwhile, all these business issues can already be managed without any human resources. And that's what James Watkins discussed last Thursday during a live webinar.
This webinar is a great chance to take a journey through the universe of smart bots, from simple chatbots to AI robots, and investigate real examples of these high-tech business assistants that are already bringing considerable benefits to companies worldwide.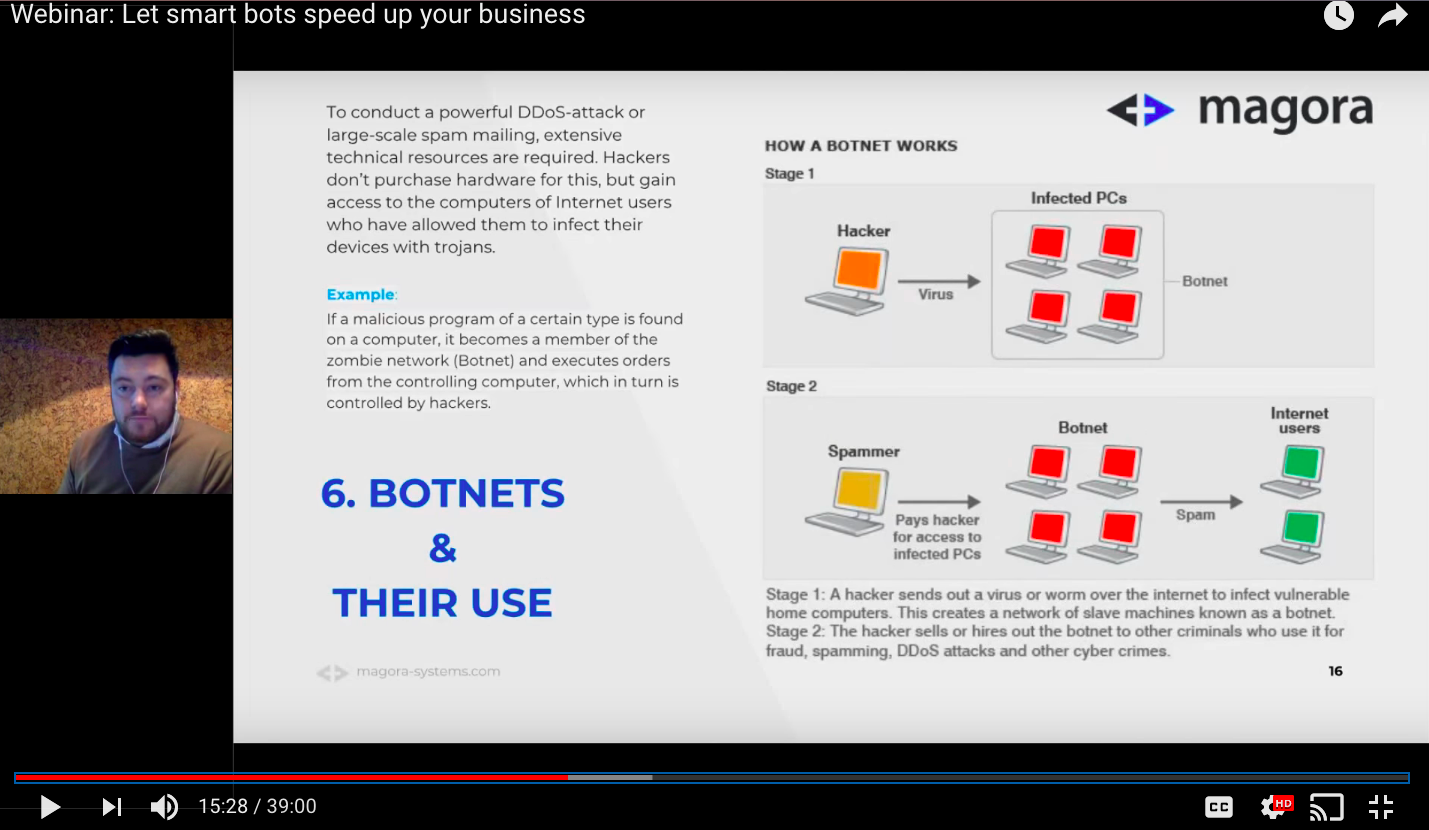 We would also like to thank James for his expert explanation of such points as:
How a business can make bots a new source of income;

How to increase business efficiency with Artificial Intelligence and what technologies are most successful in each industry;

How a business owner can get prepared for

the implementation of

innovative

technology with

minimum expenses
Get an insider overview of existing technologies and find answers to many challenging questions that James received from the participants.
Don't miss the invasion of artificial intelligence into your industry - catch up with the video and feel free to share it with your colleagues and business partners.
And don't forget to download the secret page of the presentation James shared at the webinar with links to bot creation guidelines.
We believe that all attendees received valuable advice on how to improve workflow with the help of a smart AI assistant and what kind of technology to choose depending on the purpose, how to calculate the development cost and ROI and what points to consider when planning bot integration.
Have more questions about bots or artificial intelligence? We'd be happy to answer them or receive your feedback as well as your ideas and projects for AI software development.
open