Watch the Magora Webinar Footage to Check Your GDPR Compliance

The webinar on the burning topic "Private Data Regulations: Workflow Automation" was conducted by our business consultant Dmitry the day before the new GDPR came into force on 25th May 2018. Catch up with the video and find out how the Magora team can help you automate request processing and set your company workflow in compliance with the new Regulation.
We're grateful to all the participants who took an active part in the conversation and asked questions, ensuring everybody could get hands-on advice and keep all the risks covered.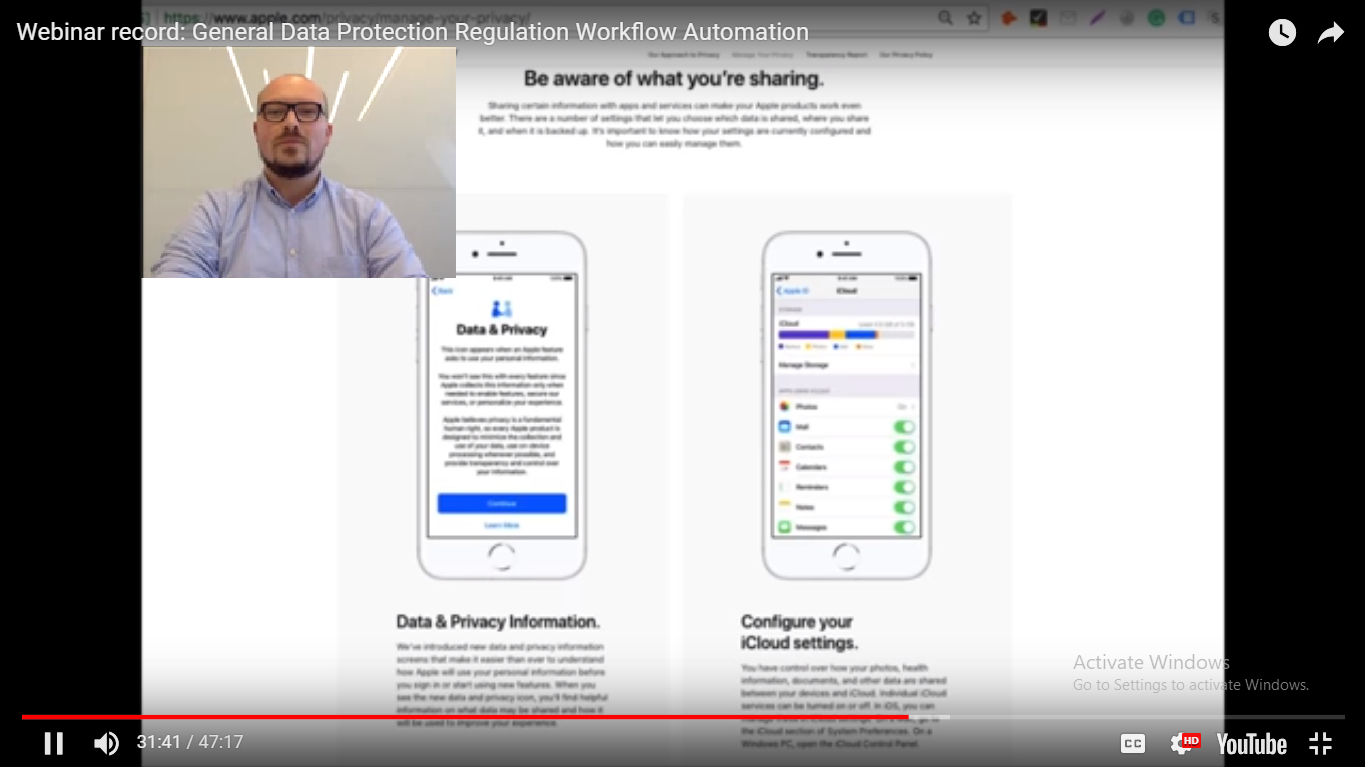 We would also like to thank Dmitry for his expert commentary and explanation of such points as:
Principal changes

brought by the GDPR

;

Key definitions of the new regulations and what to do to

legally comply with them

;

The

consequences of

GDPR violation;

How workflow automation can be implemented for your company to process

user

requests

regarding their private

data in automatic mode.
If any of these issues are still unclear to you, hurry up and watch this webinar footage and share it with your colleagues.

Find the video below:
Don't forget

-

fines

of

up to EUR 20,000,000

,

or 2-4% of annual turnover

,

have

already

been approved

for failure to comply

with

the Regulation!
Here's the presentation Dmitry shared at the webinar and the checklist created by the Magora team to help you structurise all the information on the GDPR.
We'd be glad to receive your questions and feedback as well as suggestions for the next topic to be covered in Magora's webinars. Your questions are always welcome!
open