Crucial Ingredients of a Successful E-commerce Project

A concept born in the 70s, today e-commerce is a powerful economy sector with yearly turnovers exceeding 1 trillion (!) dollars worldwide. The hottest trend today is Mobile commerce that stems from global focus on mobile users. It makes sense, because the mobile auditory keeps growing almost as fast as gadgets evolve.
Where do I begin?
Ok, you have a great business idea, a great product, and you want a piece of this multi-billion-dollar pie. First and foremost, you need to invest some time into planning. Create a list of E-commerce "must haves", such as:
Website and Catalogue management tools
Optimal set of features
Domain registering ($10/year) and hosting ($10 to $100 per year)
Shopping cart and Checkout process
Payment methods
Delivery
Order tracking
Marketing strategy: don't forget about the promotion budget
Reports
Additional options
Mobile version of website: either a responsive design, a mobile website or a mobile app
Ongoing support (from $500 per year)
Your development options
As soon as you have a game plan, then it's time to dive into implementing your plan. There are three basic paths you can embark on, and each of them has its pros and cons. 1. You can choose one of the online service providers. There are many platforms that will provide you with everything you need to launch and maintain an online business for a relatively small fee:
This is how it works: you sign up, pick a preferable plan, add your goods, fine-tune polish the design and procedures and… you're good to go! Nevertheless, it's not the ideal choice for every business. Even though it works for small businesses and start-up start-up companies, with time they simply grow out of it. Pros:
Fast launch. This is the quickest way of progressing from an idea to a working website.
Low initial investments: from $10 to $300 (120$ - 3600$ yearly) depending on the amount of privileges the website uses. You are entitled to cancel the service at any time, as well.
Simplicity of implementation. No coding skills required.
You will be provided with vital tools. And they are usually the ones used by millions of people.
Cons:
Limited functionality. You only get what the service provider offers. If you need some specific features or tools, you may not be able to use them.
Scalability. This solution is good for "testing the water". If your business flourishes, you'll probably need something more powerful.
It can be more expensive in the long run. Simple arithmetic will show that fully-featured plans are not cheap to implement.
2. You can opt for a framework-based development.
Typically, a website is built with one of the well-known and respected frameworks (PHP or Java frameworks, .NET, Ruby on Rails, etc.) The initial stage would be to create an SRS that allows you to take all your ideas and requirements into consideration. The document will help developers navigate through the process. Pros:
Fully customized website with optimal functionality.
Sleek UI/UX created by a professional designer. The website will translate your own unique style and help to establish brand identity.
Unmatched speed and scalability. If your specialist designs a flexible architecture, your online resource will be able to handle load growth and functionality expansion with ease.
Mobile solution. Make this decision one of your first priorities: whether you want a responsive design, a mobile version or a mobile app.
Long-term cost efficiency. Play your cards right, and you'll get the best value for your money. By the way, your website is also your product. All rights belong to you - therefore you can do whatever you want with it.
Cons:
High initial investments. To get the perfect result, you'll have to spend $10 000 - $50 000 on average. Some custom solutions can cost hundreds of thousands of dollars. "Why so much?", you say? Mainly, the pricing is based on the amount of man-hours, expertise required and vendor's reputation. Think of it as an investment into a real store.
Expert knowledge is required.
Time frames. Since a team will only have a framework (sort of a blank canvas) to start with, there will be many things to build and test. Because of that, such projects typically take longer to launch.
Tech support. You can use an in-house team or outsource the maintenance. It'll cost you $500 per year or more, depending on the scope of work.
Here are some good examples of E-commerce projects: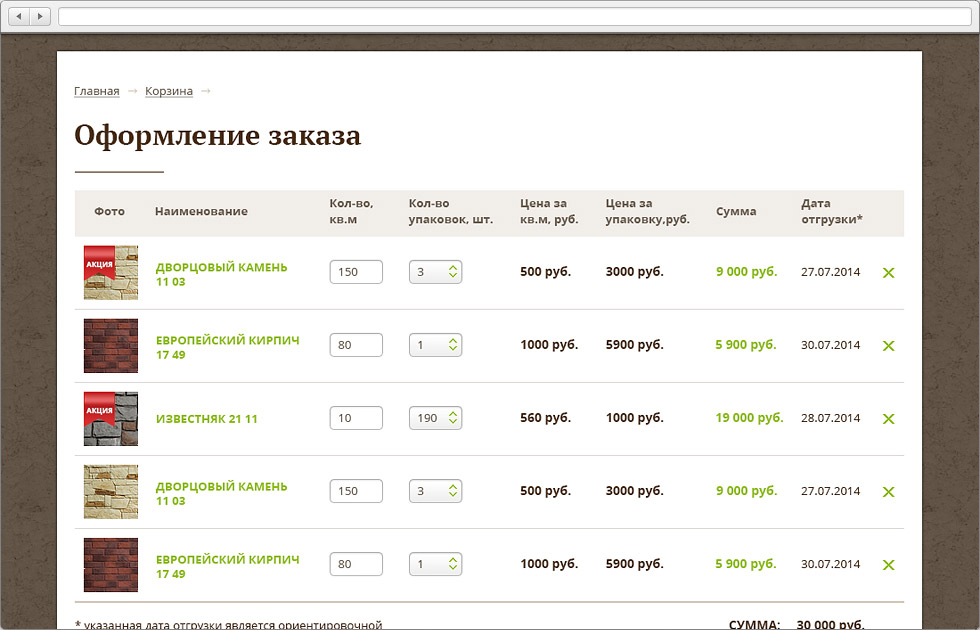 A website of a decorative stone producer
Mobile app for ordering photo printing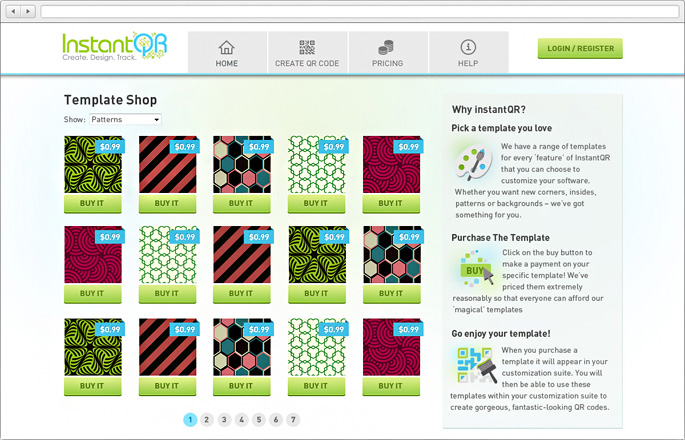 Instant QR – custom QR code generator
3. You can use universal CMS and E-commerce plugins.
This one is all about utilizing Content Management Systems (CMS) like WordPress, Drupal, Joomla and additional E-commerce plugins:
Basically, it's software you download, deploy and customize. Setting it up properly and applying modifications requires coding skills. Overall, this option is a somewhat middle ground. It's customizable, but only up to a point. Pros:
CMS and plugins are available free of charge. That's the case if you use an Open Source solution.
Quick and easy editing. That's the main selling point. In theory, updating your content is a no-brainer, you can do it without any specific skills. No messing with code and styles. If you want to manage content yourself - that's the best way to go.
Differentiated access. There can be users with limited rights or universal access.
SEO-friendly. Most CMS are designed to meet modern SEO requirements. Though you must know how to make the most out of it.
It's cheaper. Yes, it is. Development of a customized website with a universal CMS will cost you $5 000 - $20 000.
Cons:
Functional limitations. Well, one CMS can be more customizable than the other. However, the more flexible it is the more you have to know to work with it. And there are no guarantees that a system update won't force your modifications to malfunction or disappear from the face of the Earth.
Speed. If it takes more than 5 seconds to load a page, users will be deserting like rats from a sinking ship. Unfortunately, CMS at times equals bad speed. Though you can mediate the problem by using a powerful Content Distribution Network (CDN) and efficient caching.
Styling the website can also be a hassle. It takes more time to implement a custom design properly, when a CMS is involved.
Rookies have to learn. Yes, there are tools that will do the hard work for you. Just keep in mind that you still need to master all things CMS. Treat it wrong, and you'll have all sorts of bad things happening to your website: from faulty layout and mark-up to functional issues.
Unstable versions/tools. You either have to wait for the fixes, or dig deep into the code (pick your lesser of two evils). At times, new bugs can emerge exactly after an update.
Security. Websites with CMS (like WordPress) are vulnerable and are regularly targeted by hackers. It might not be scary for plain blogging platforms, but it's can be extremely dangerous for commercial websites.
| | |
| --- | --- |
| Bitrix based website | Magento based website |
Final thoughts
To finish up, I'd like to share a couple of clean and nice examples of E-commerce websites with you:
Please remember: there's no way to end up with a sleek product without putting enough effort and resources into it. I hope that this post will help you to plan the launch of your online business better. If you're looking for an IT partner for your project, please don't hesitate to get in touch. Our team will try to answer all your questions and assist you the best way we can.
open