5 Strange Design Trends

Design is the face of each product that should reach and impress potential customers. It should be engaging enough to draw attention and sell the product.
With that idea in mind, you'll be amazed by the latest trends in design; it seems that designers are bored with the usual refined perfection, and that's why they look for beauty in imperfection, in the obscure and sometimes even in ugliness.
You may hate it so much, that you love it.
Google Material Design


You've probably encountered its strong colors, it's perfect geometry, and the soft, realistic shadows almost everywhere. It's a flat 2D design that, fooling your eyes, makes you think it's three-dimensional. The concept is to create depth with illusions, only more brilliant. It is very colorful and it is seen everywhere.
Overlay Objects
Images or backgrounds are now partially overlapped by text, geometric shapes resembling a collage (the same trend can be seen in fashion).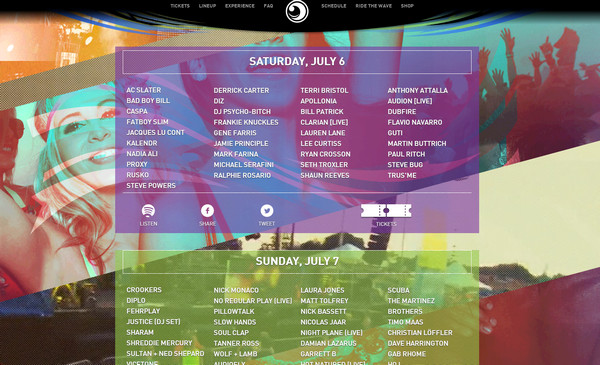 Especially the electric blue, which has exploded everywhere in all its fluorescent glory. This is a superdisk design used almost everywhere lately.
GRAPHICS
There is a great diversity of illustration styles (minimalist, retro, geometric, etc.), but where are the ridiculous icons and animations? Do you remember the Japanese characters of the "kawaii culture" like Hello Kitty or Pikachu?
Now imagine a strawberry ice cream cone with the same set of eyes and you smile like them. It's called anthropomorphism, and children definitely worship it.
And while we're talking about animated graphics, let's not forget that GIFs will continue during 2017; all those dynamic touches on a website. What you see is what you have, nothing less.
TYPOGRAPHY & ALLOCATED GEOMETRY
A trend in the list of retro fashions: the typography will be even bolder and more versatile. The center of attention on your homepage can be marked by a huge letter or a single word. It can be a source combined with a photo, texture or letters that appear to be part of the image you used.

Adding last year's influence from handwritten fonts, our agency designers are prepared for any surprise as to fonts. So, when you want to make a great statement, you can really take advantage of the text.
Mosaics

Content will continue to be displayed in tiles. Like the monoblocs, they will give structure to your web. The monoblocs vary in size and position and without the consistency of Pinterest in the vertical or horizontal arrangement. It will simply look like tetris. Do not keep your expectations of using symmetry high.

Randomness
The brightly colored geometric shapes distributed randomly by the web page is another style that is fashionable. Its characteristics are purposeful chaos, overlapping elements, and stacking. Beware, readers with OCD!..
Daring frames and outlines
Framing page content visibly is also a trend right now. But not with a subtle edge of a pixel. It has to be big, bold and contrasted.
Share with us your opinion and strange design ideas and we will mention them in our next post.
open