Website vs Web Application - What's the Difference?

Websites and web apps seem to have a lot in common. They all need an internet connection. They both need coding. To access them, you use a browser. Moreover, each has its own URL address that you just type in the search line.
The notions of websites and web application do often overlap. However, in this post, we're going to talk about what makes them different from one another and how you can use this difference in your business project.
What you will learn from this post:
What is a website?
What is a web application?
Technical differences between a web app and a site
3 important points to see the difference: interaction, integration, authentication.
Some examples of web apps:
web portals;
e-commerce;
food delivery service;
content management system;
news feed.
What to choose: a web app or a website?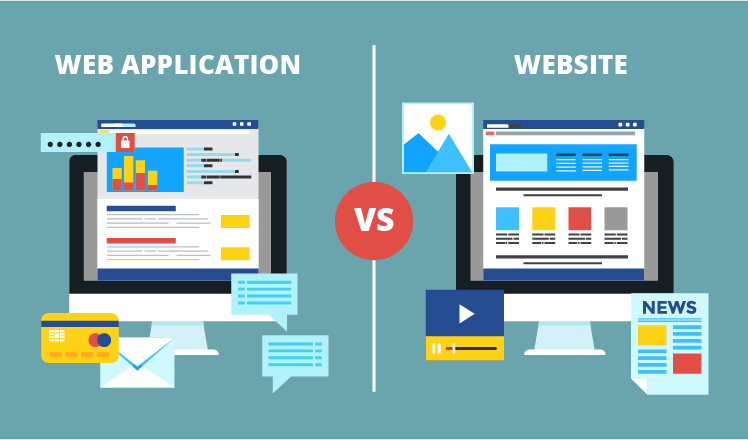 What is a website?
It's a collection of different web pages with the same domain name, placed on some internet-hosting resource to be available for the desktop web-surfers and mobile visitors.
These pages have some related content dedicated to the same topic or the same company.
You can create a desktop and/or mobile version for different devices.
What is a web application?
A web application can look and feel like a webpage but has advanced functionality. It typically runs in a browser as well. Its goal is to provide some services and not just display information as a website does. They can adapt to different screens and devices just like websites.
Technical differences between a web app and a site
Probably you can't see much difference between the two as a user. You can enjoy your online experience without realizing whether it's an app or a website.
Skype, Facebook or Gmail... Probably, you've never really thought that what all these resources aren't actually websites.
However, the developers do choose completely different technology stacks for each type. Based on the task, it can be MySQL and Python or .Net or PHP, Laravel, MSSQL and different frameworks and API integrations.
Sounds complicated but the main idea is: developing a website is very different from making a web app, and you will need different specialists.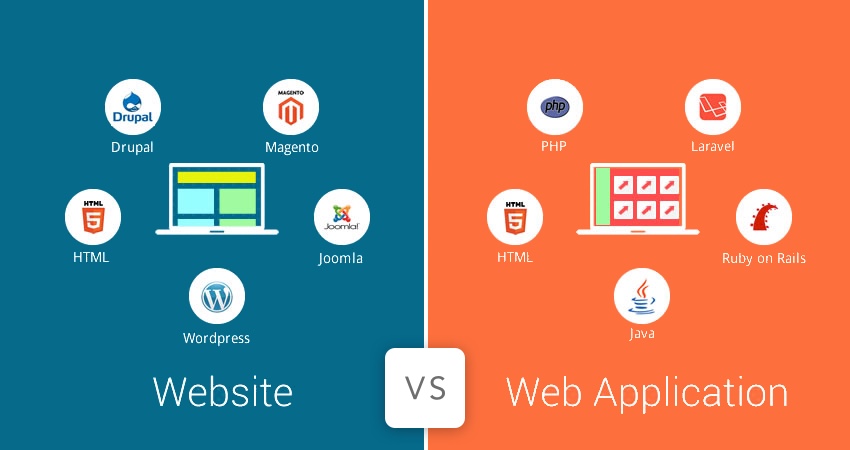 3 important points to see the difference
Now let us have a look at some core ideas that differentiate a website from a web application and vice-versa.
1. Interaction
This is probably the main difference between the two. Whenever you want to fill in a contact form on the website, download an e-guide or register, you're using a web application.
The purpose of a website originally has been to show information in different forms - from text to multimedia. You can read, watch or listen to content but you can't really interact with it in any way.
Think of the "websites" you use every day like Google. It looks like a regular page but when you interact with it, it shows you search results, your emails or calendar.

2. Integration
Integration of services is a major trend today in many business fields. For example, you can integrate out-of-the-shelf programs with customised components to save money. It also provides you with a more comprehensive system.
This process is more typical for web applications because they require databases and other components to provide a really advanced user experience.
For example, if you have an online shop you might want to integrate with a CRM not to miss any detail about your customers, transactions and payments. It provides a more personalised experience for your clients and facilitates your job.
3. Authentication

You're quite aware that to simply access information on a different website, you don't need to be registered. However, often when you want to leave a comment or contribute, you'll be asked to log in.
The same thing goes for social networks where you create your personal account. This aids to protect user data and avoid spammers. Also, when you get your unique account, you have a wider possibility to explore the options on the website.
Compare your experience on Facebook before and after registration. Of course, there is a huge difference. Or when you check out some online store. After you register you can add certain items into your cart or your favourites and communicate with the seller.
As you can see, both websites and web applications can demand registration, though they do it for different reasons.
Some examples of web apps
These are the common varieties of web applications that we use on a daily basis:
Web portals
A portal is an environment where different integrated components and content are collected.
For instance, you can think of your bank portal. There are some news or blogs accessible to everyone.
However, in the reserved area, you can open a new bank account, pay your bills or ask for a loan. Each of these functions can be realised as a separate web app or as one integrated app solution.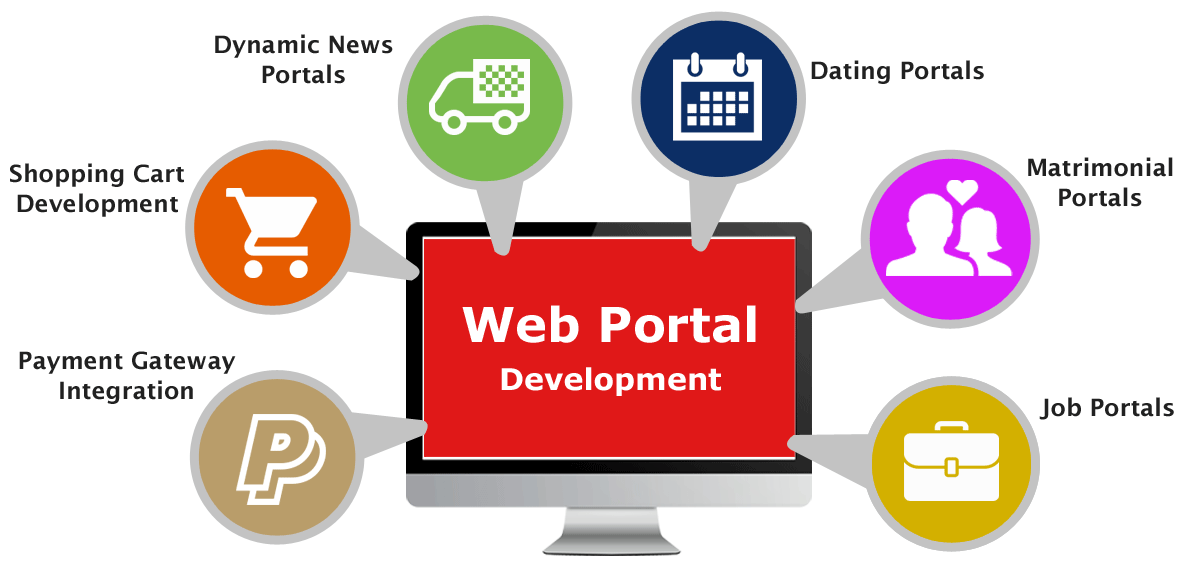 E-commerce
It's impossible to imagine today's web experience without e-shops. There you can register, choose your favourite items, order delivery and pay for them.
The system is an integration of different components: the database of the goods, the logistics block, the secured payment system and so on. Mainly it's complicated apps with advanced functionality.
Food delivery service
If you ever ordered food online from a restaurant's website or some aggregator like Deliveroo, you used a web application. It lets you add your favourite food to a cart, pay, sometimes even track your delivery guy on Google maps.
Content management system
Some internet journals made on Wordpress or other CMS permit to anyone to contribute and leave a post or comment.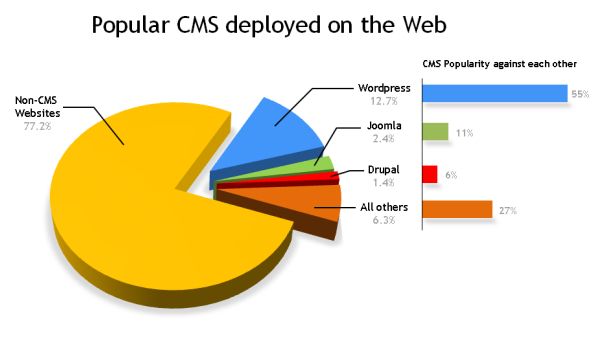 News feed
Some popular magazines hide their contents under a subscription banner. This motivates users to pay to read. While the purpose of the website is purely informational, its functionality is expanded by this widget.
What to choose: a web app or a website?
Set your goals and the IT experts will help you with the decision what suits your business. If you just need a landing page or a set of pages to represent your company on the web, a website is the best choice.
A web app is indispensable when you want your visitors to interact with the resource, don't hesitate and develop a fully functional web app.
open