Magora Receives 2019 Clutch Leader Awards!

My name is Aaron Morales, and I am a business development officer for the company Clutch Co. For seven years, we are developing an independent platform, where all potential buyers can estimate the level of proficiency of thousands of IT companies all around the globe.


Our goal is to provide our visitors with a reliable source. And we scrupulous collect the information about strong and weak sides of each of the firms, represented on our database.

To calculate the total score and evaluate each of the IT market representatives, we've created our own methodology, which based on 80+ of different metrics. Correlation of all of them let us provide the leaders' matrix for each of the 1000+ digital fields.
At Clutch we implement independent researches and collect our reviews, personally speaking with each of the clients. After multiple checks via different sources, we publish the client's review rate to the estimated company profile on our domain.
We are proud to mention, that for several years Magora is among the top for such categories, as mobile application development, web, and software development.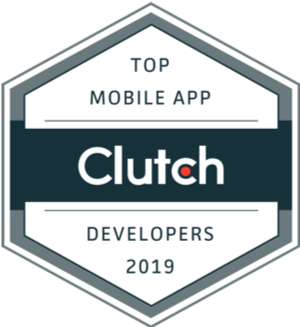 And Magora's partners are among the most pleased and satisfied. In total Magora is mentioned in 35 reviews with an average score of 4.8.

In our report, dated June 2019, company Magora is mentioned as the first among the top application development companies in Australia as well as top-rated AngularJS developers.
One of other most valuable positions in 2019 is the 3d place in the UK app developers leaders matrix and top global B2B partner.

As an official representative of Clutch CO., I congratulate Magora team with public recognition as a leading mobile app developer and well-deserved awards. And I wish your team continued success in future.
open