Business Automation: Painless Ways to Cut Costs and Increase Your Enterprise ROI

At some advanced stage of development, every business owner sees a negative trend in corporate ROI growth. Which is more advantageous: to reduce costs while at the same time reducing the return on them, or vice versa - to increase costs and achieve greater profits?
To help you structure the expert info and work out which approach is right for you, we've created this list of actions.
Cost reduction options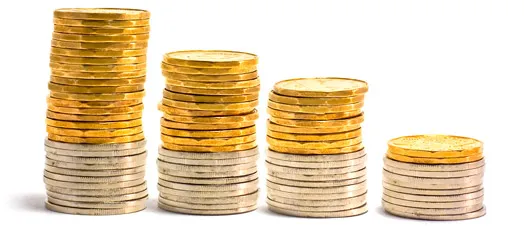 "Pure" Cost Reduction
"Pure" cost reduction means cutting costs while maintaining revenue level. That is, the main cost savings are due to fixed costs.
Pros:
Real cost reduction via disposal of unproductive costs;
Increased profitability;
Cons:
Serious cost analysis of the company is required;
Risk of staff dissatisfaction;
Possible decrease in productivity by eliminating necessary costs;
Risk of decline in labour efficiency and loss of qualified staff.
When to choose:
Effective in case of "obesity" of the company
"Intensification" of costs
"Intensification" of costs means a slight increase in costs but a significant increase in revenue. As a rule, this means that you introduce new equipment and technologies that increase productivity and, consequently, revenue.
Pros:
Increase in revenue through the introduction of new technologies and increased output;
Support of the majority of staff (in case of competent motivation);
Increased profitability.
Cons:
Possible only if new markets and consumers are available;
Requires investments and their justifications;
When to choose:
Effective for new local branches of global enterprises and for startup companies in emerging markets.
"Fixing" costs
"Fixing" costs means increasing revenue while maintaining the same level of costs. As a rule, you can achieve this either by increasing the products' price, or productive costs while decreasing unproductive.
Pros:
Increase in profitability at fixed costs;
Option - increase in output with lower costs;
Cons:
Raising of prices not always possible;
In case of an output increase, increase in costs cannot be avoided;
When to choose:
Effective for "long-lived" companies and for businesses on stagnated markets.
These are just models - in reality, there is always a "cocktail" of them. The best approach isn't to follow one model while reducing costs, but to apply them differentially as the situation requires.
The opposite approach is to increase costs and win big in terms of profit. This is arguably the riskiest and most complicated strategy. There's no classical solution as to how to achieve it - it's unique for each enterprise.
There is, however, a solution that can help your company regardless of the model you choose - business automation.
Automation of Business Processes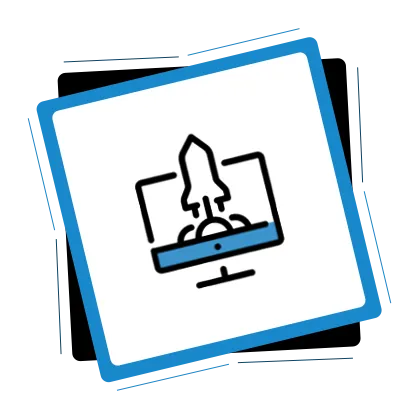 Automation is a win-win strategy. Integrating a bespoke automation system for your business will reduce repetitive manual operations, save the time wasted on reporting and staff efficiency control, streamline the negotiation and decision-making process and speed up communication and feedback, freeing up more resources for effective production and decreasing labour costs.
Business automation begins with an audit of the current situation and the detection of bottlenecks.
The main economic effect of the introduction of automation tools is to improve a business's economic performance, primarily by improving management efficiency and reducing labour costs.
The economic effect comes from:
Reduction of repetitive manual procedures, dismissal of routine operations from consolidated client's lists, synchronisation of email DB contacts and accountancy client database, etc.
Reduction of labour costs based via reduction of employee numbers; use of more accurate data, updated automatically, providing online synchronisation for all devices; Savings on office fees and consumables (fewer people - less space & fewer materials needed).
Clear picture for decision-making: with all the data available in one integrated system, any information (everything from P&L statements to the actual warehouse statements or current debt figures are available in a couple of clicks. The bottlenecks of your business processes and problem points of any given department can be visualised and monitored 24/7.
An automated reporting system and key managerial agreements (согласования) save time for effective collaboration and speed up the overall business flow.
Automation of the company's core processes thus helps reduce the number of routine operations and increases the transparency and efficiency of the overall workflow. Using IT solutions tailored to the needs of your business, you can carefully construct optimised processes and make well-considered decisions.
Get in touch with our expert now to set up your own business automation system.
Get in touch
Which Systems to Use

ERP Systems
For medium and large enterprises, the optimum automation base is Enterprise Resource Planning (ERP) systems. According to an APICS (American Production and Inventory Control Society) study, the introduction of ERP systems allows for the reduction of costs in the following amounts:
40% reduction in insurance stocks of goods and materials (the level of irreducible warehouse balances);
25% reduction in storage space;
45% reduction in costs associated with delays in the shipment of finished products.
Note: these are averaged worldwide indices, which may vary significantly for individual companies.
For example, read how we helped a Danish company to automate Vessel performance monitoring and what benefits they gained with a bespoke performance management solution.
CRM systems
The introduction of systems of this class reduces the costs arising from a lack of necessary information about working with clients and allows you to spend less time transferring information about the customer within the company.
Such systems also help to better assess the target audience, which contributes to a significant reduction in marketing costs. So, for example, CRM systems allow for a reduction in the time spent by sales and marketing department employees on such routine operations as customer surveys and customer satisfaction analysis.
Another important factor is the fact that the automation of customer processes in the sales, marketing and service departments helps to eliminate the company's dependence on specific employees and can significantly reduce the costs and risks that arise when key sales department managers (i.e. those working with clients) leave, as all of the key client information is stored within the company system and thus isn't lost along with a relevant employee.
Web Portals and Custom Software Systems
Intra-corporate software
Solving a task often requires the use of versatile information from several sources or the involvement of colleagues from other departments. Combining the software products (ERP, CRM, SCM, etc.) into a portal, which can also integrate e-mail systems, workflow, message boards, telephone directory, etc., allows you to automate routine operations that are often time-consuming.
External portals
In addition, the portal is available at almost any time and almost anywhere in the world, which increases the company's productivity (see the example of a custom software system for the sales branch of international pharmaceuticals company from our experience)
When to Evaluate the Effect
Regardless of IT technology, most performance indicators cannot be evaluated immediately after a system is launched. Usually the first results can be noted in two to three months, but in general, to assess the changes you may need from six to eight months.
Do You Think You Need a Business Automation System?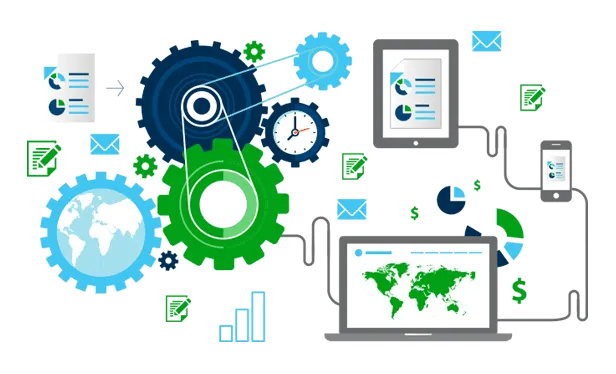 Have you studied the opportunity to automate your business processes? Are you ready to revolutionise your industry with a digital system that will change the whole approach, like Uber has changed the taxi service or the room-rental market? Do you have an idea or just need a partner to share their expertise and back up your business thinking with best practice? Just call me (tel:+447397132798) or come by for a cup of tea and we'll find a way.
open